Windows Server 2012 Arrives Today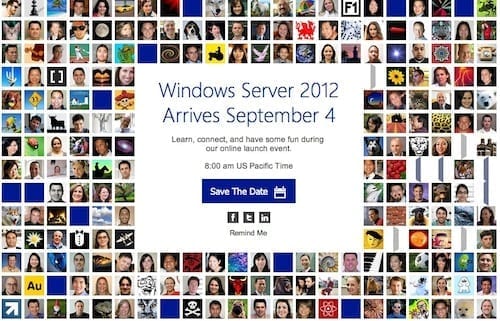 Microsoft will announce a bit later this morning — via an online launch event slated to begin at 8:00am Pacific Time — that Windows Server 2012 is now generally available for purchase and download. Download 180 Day Free Trial of Windows Server 2012.
Windows Server 2012 introduces dozens of new features and improvements over Windows Server 2008 R2, including dramatically improved virtualization capabilities via Windows Server 2012 Hyper-V, improvements to Active Directory, introduction of the Resilient File System (ReFS), dramatically new ways to handle storage (storage spaces), and dozens (if not hundreds) of other improvements.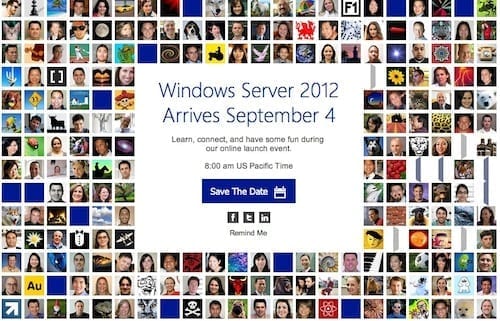 The Windows Server 2012 Launch Announcement
The Petri IT Knowledgebase has already covered the arrival of Windows Server 2012 from multiple angles, including Michael Simmons' articles on storage spaces and how to add Windows Server 2012 as a domain controller. Jeff Hicks has provided some tips for your first Windows Server 2012 install. There's also lots of great discussion about Windows Server 2012 in the Petri Forums, so be sure to stop by there as well.
Aside from our own coverage, there are some excellent resources elsewhere on the web concerning Windows Server 2012 launch day. Amy Eisenberg at Windows IT Pro has a summary of some good Windows Server 2012 resources, while Michael Otey has offered up an in-depth deep dive on the Windows Server 2012 feature set. Doug Barney at Redmond Magazine updates readers on Windows Server 2012 Essentials, while the official Microsoft Windows Server Blog has a Windows Server 2012 launch post by Microsoft Distinguished Engineer (and Lead Architect for Windows Server) Jeffrey Snover.
Are you planning to upgrade to Windows Server 2012 in the near future? Tell me what you think by adding a comment to this blog post or continuing the discussion on Twitter.