Presenting a Session at a VMware Users Group (VMUG) Meeting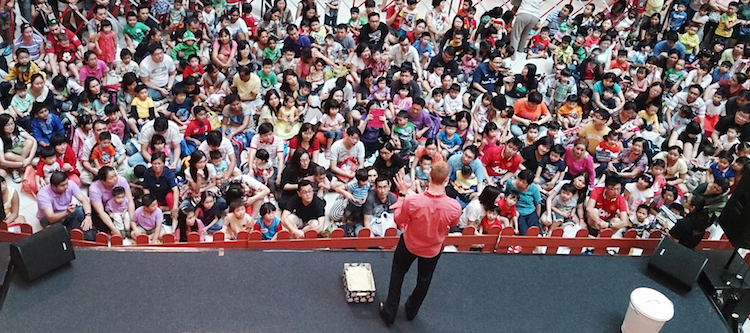 Have you ever attended a VMware Users Group (VMUG) meeting? If so then you already understand the value and why they are pretty great. This are events, typically put on by VMware customers, are focused on people using its technology. The best VMUGs are not a two-hour sales pitch. But what could you be doing to make them even better?
VMUG Sessions: What Can You Present?
You do not have to be implementing the world's largest cloud or the most complicated VDI environment to present a session at a VMUG. The fact is most customers want to hear about projects that they are doing or considering – the items that everyone is working on. The value comes in others learning what you did or what you learned in the process.
This helps people think differently about projects and learn about other options. Think of it as a VMware version of "paying it forward." By sharing, you are helping others and they will be open to sharing with others in the future. By keeping this process going you are likely to benefit from a fellow VMUG presentation at a future meeting. This might be something like how we virtualize our SQL environment and you happen to be starting a project to test host SQL on VMware at your office.
Will Others Think It's Interesting?
YES, the answer is a loud yes! Sure, there are a few vendors there and probably some consulting people, but most of the people that attend a VMUG meeting are VMware customers just like you. They are working on or thinking about projects that you might have just completed. By sharing information you are going to help others and yourself at the same time.
Need Help?
If you have worked up the nerve to present at a session, but you are still nervous. Honestly, if you ask for help, you will probably find all the assistance you could ever need. Start by contacting your local VMUG leaders; they may offer to help or point you to others. You can also reach out to a local vendor or consulting contact, as these groups are usually well versed in speaking at events and may be happy to help.
As a VMUG leader myself, I know our leadership group has a constant goal of trying to get more customers to present. We would like for there to be a customer presentation at every meeting, but sadly they are still too few presenters. So don't be nervous and reach out for help! I look forward to seeing you speak at a future VMUG meeting.