The 8 New Features That Have Improved User Experience in SharePoint 2016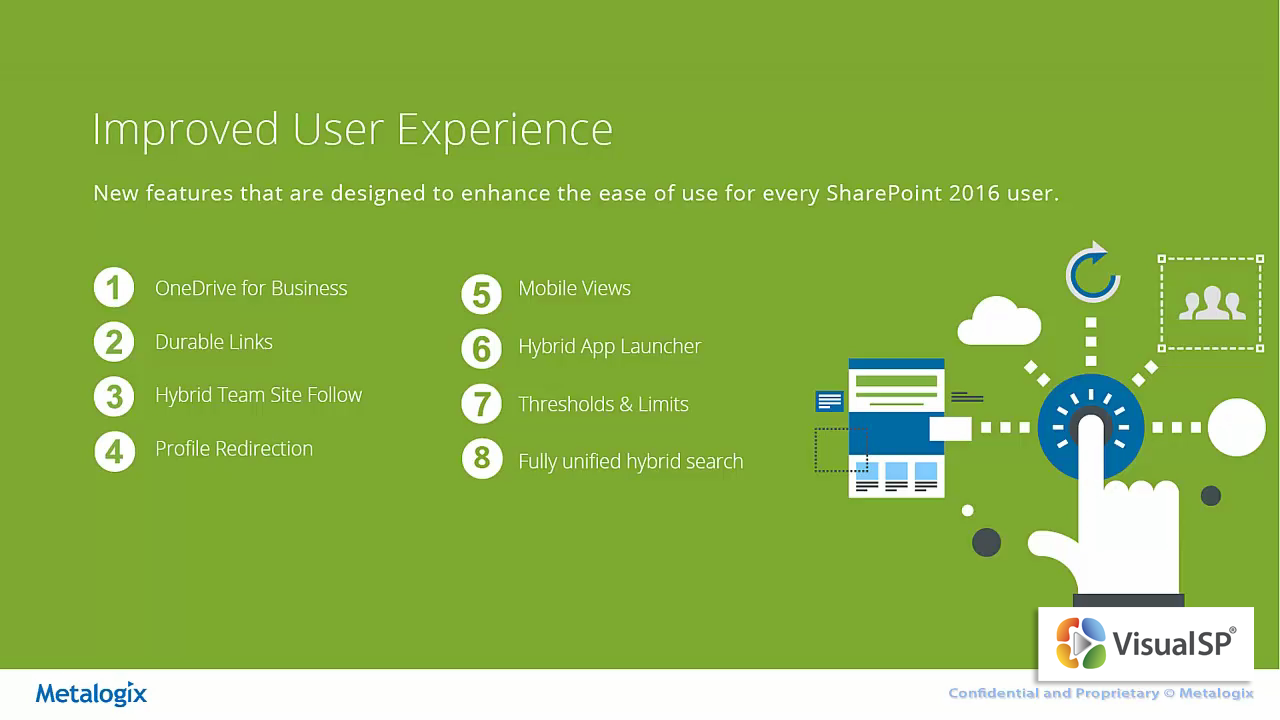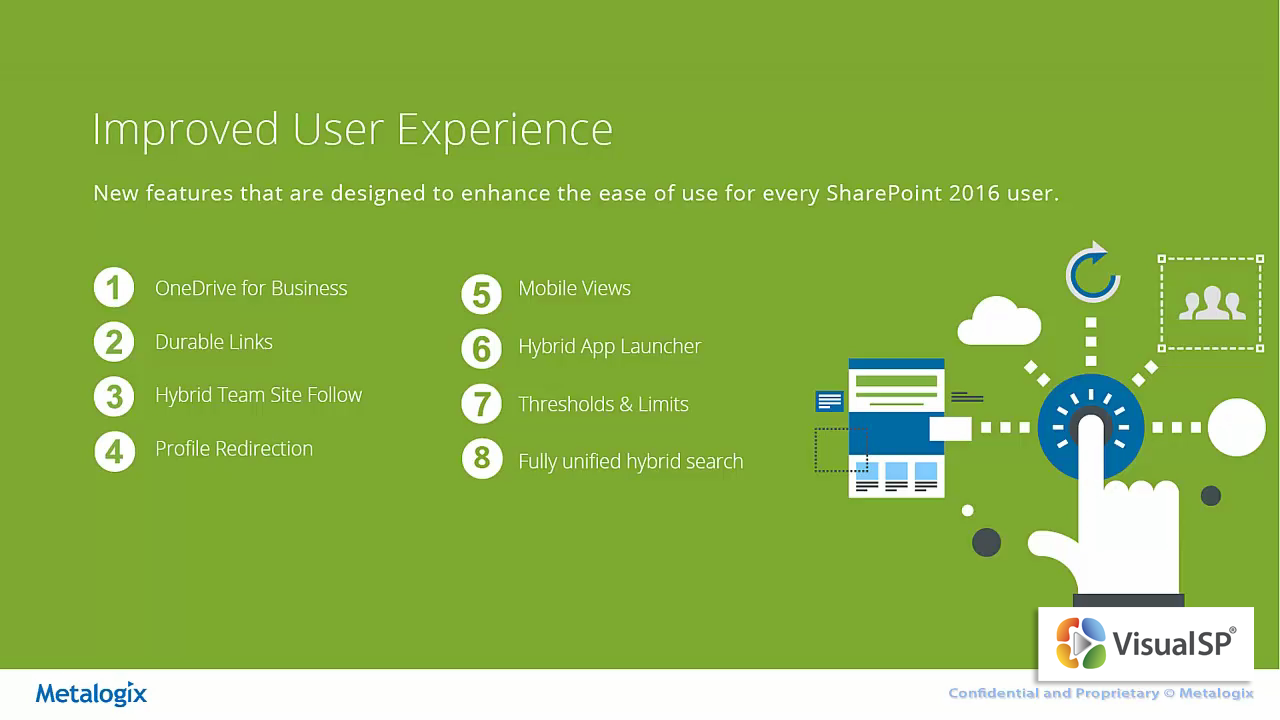 Ask any user of any application what the main reason is they choose one application over another and they would tell you: user experience. How easy and pleasing it is to use an application determines adoption and retention.
To all SharePoint users, here is the great news — Microsoft has built SharePoint 2016 with new features that have made it easy and enjoyable to use SharePoint. And, these new functionalities have added even more hybrid capabilities.
To stay updated, new help videos on the topics have already been added to VisualSPTraining for Office 365 & SharePoint Online.
Here are 8 new features that have made the overall user experience much, much better:
Durable Links
Higher View Threshold
Hybrid App Launcher
Hybrid Team Site Follow
Mobile Views
OneDrive for Business
Profile Redirection
Unified Hybrid Search
The short video below explains the benefits of each of these 8 new handy features in SharePoint 2016.
Find more video tutorials at VisualSP.com.