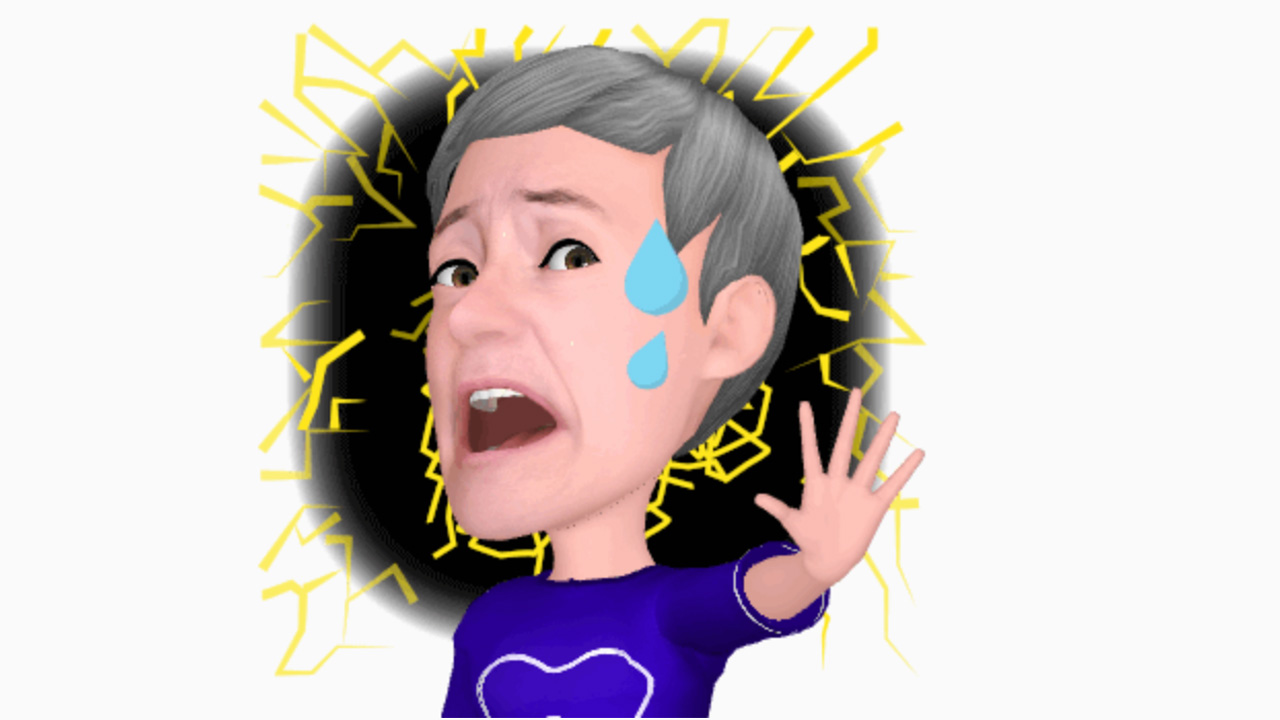 Because I told you so, this edition of Short Takes looks Microsoft's future in cloud gaming, Intel's plans to fix security flaws, Microsoft's new bug bounty, Samsung's rocky year, and much more.
Yes, Microsoft's gaming future really is in the clouds
Months ago, I predicted a potentially bright future for Microsoft in gaming, thanks to its unique ability—unmatched by current market leaders Sony and Nintendo—to deliver games to any device from the cloud. Well, my prediction of Microsoft's coming strategy is now a fact: The software giant confirmed this week that it has created a new gaming cloud division aimed at convincing game developers to use Microsoft Azure to host games that can run across PC, Mac, gaming consoles, and mobile. "We believe there is going to be 2 billion gamers in the world, and our goal is to reach every one of them," Microsoft's Kareem Choudhry irritatingly told The Verge, instead of the guy who's been talking up this stuff for months. Sigh. "We continue to believe in user choice, and we also believe there's room in the industry for a gaming subscription and that's what we're going to build." So there you have it: Microsoft's future in gaming really is in the cloud. And I'll just reiterate that I think they're going to see great success.
"Microsoft Edge Beta is Available on iPad"
Oh good. Another place to not use Microsoft Edge.
Intel says its next-generation CPUs will circumvent Meltdown and Spectre flaws
Still smarting from the embarrassing and high-profile Meltdown and Spectre security flaws in its CPUs, Intel this week said that future chips would not be so vulnerable. "The security landscape is constantly evolving and we know that there will always be new threats," Intel CEO Brian Krzanich writes. He says that the firm's next-generation CPUs—which include the next-generation Xeon Scalable "Cascade Lake") processors and the next wave of 8th Generation Core™ processors that will ship in the second half of 2018—will deliver "secure performance," meaning that they will include "new levels of protection through partitioning that will protect against" these types of vulnerabilities. In addition to ongoing efforts to patch existing processors, something tells me that each subsequent Intel CPU generation will include further design tweaks along these lines. The trick, of course, is doing so with killing processor performance.
"AMD allegedly has its own Spectre-like security flaws"
Because hubris is a bitch.
Microsoft is now offering $250,000 bounty to prevent the next Meltdown and Spectre
And speaking of everyone's favorite security vulnerabilities, Microsoft is getting into the action, too. Not only is the software giant delivering Intel's firmware updates directly to their shared customers via its Windows Update Catalog, but Microsoft is also offering a $250,000 bug bounty to hackers who can help discover the next sweeping hardware vulnerabilities before the bad actors do. "In recognition of that threat environment change, we are launching a bounty program to encourage research into the new class of vulnerability and the mitigations Microsoft has put in place to help mitigate this class of issues," Microsoft's Phillip Misner explains. The bounty program is open through the end of the year, Microsoft says. And let's face it, you have a better chance of finding a Spectre-type vulnerability in CPUs than you do winning the lottery, so what the heck.
"Microsoft Denied 93 Percent of Harassment, Discrimination Claims Over 6 Years"
So much for the new culture at Microsoft.
Samsung just delivered a blockbuster smartphone into a market that is slowing down badly
Pity poor Samsung: The world's biggest maker of smartphones just delivered its best-ever flagship handsets in the Galaxy S9 and S9+, and the products are off to a great start, with stellar reviews and various accolades for display and camera quality and durability. But the phones, which are being publicly sold today for the first time, are also arriving at a bad milestone for the industry: In 2017, smartphone sales slowed to a crawl, and industry analysts expect sales to fall year-over-year in 2018 for the first time ever. Samsung is doing everything it can to push the Galaxy S9/S9+ hard to consumers, including a rather liberal trade-in policy that it hopes will trigger a new wave of upgrades. And its priced the phones at hundreds less than Apple's luxury handset, the iPhone X. But it looks like it's going to be a tough year for Samsung. And this is something we'll need to watch closely throughout 2018.
"Android Wear Renamed To Wear OS By Google"
Because that was the problem with Android Wear.
Broadcom slinks off in search of smaller fish
With its hostile takeover bid for Qualcomm squashed by the U.S. government because of bogus national security concerns, Broadcom, erstwhile future dominatrix of mobile hardware and networking, is looking to other, smaller acquisitions. The firm also says that it will go ahead with its plan to relocate from Singapore (which, again, is not in China, cough) to the United States. The firm is a relatively minor player on the world stage today, compared to, say, Qualcomm. But it does make Wi-Fi chips for Apple's iPhone and various Android devices, and a few medium-sized acquisitions, a U.S. relocation, and a future transition to less xenophobic U.S. government leadership could help the firm make another comeback attempt. Honestly, I doubt it. But that seems to be the plan.
"BlackBerry will keep John Chen as CEO through 2023"
Raise your hand if you think Blackberry will still be in business in 2023.