Modern SharePoint Web Parts Updates — Text Web Part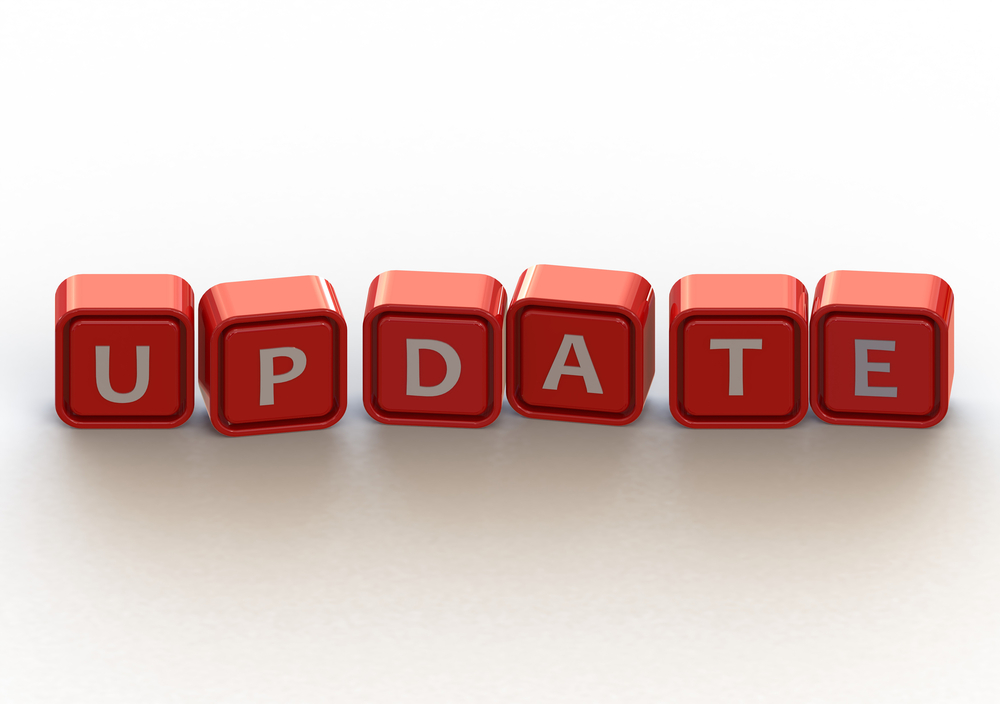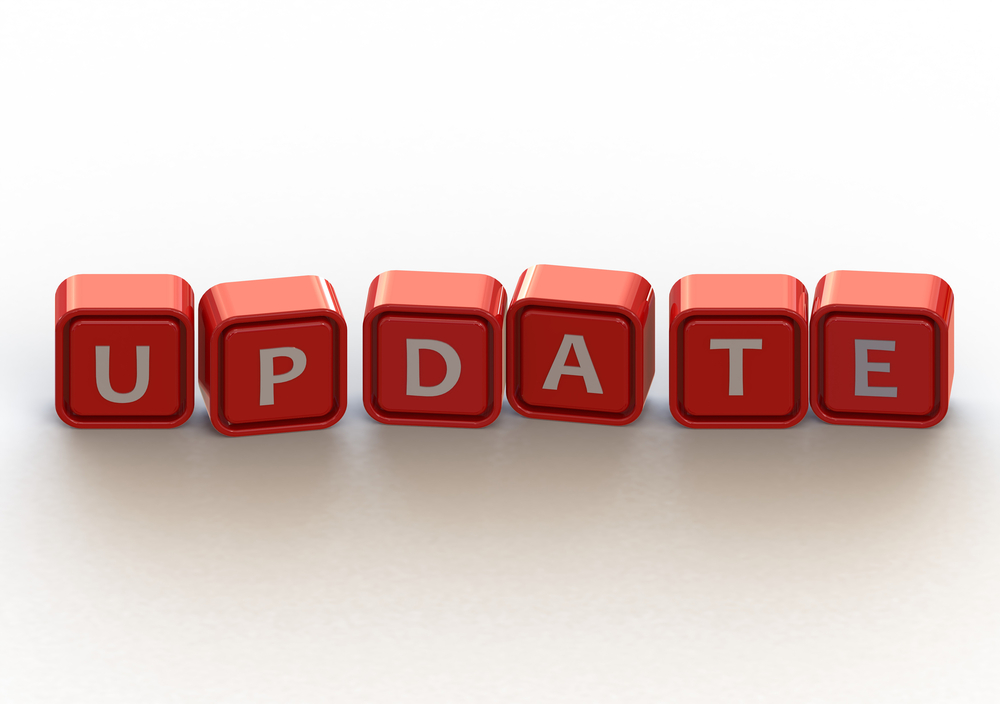 I am a huge fan of the Modern SharePoint experience. Is it perfect? Definitely not. However, the modern experience offers a responsive design, easy-to-use web parts, and is user-friendly. I have seen customers adapting to Modern SharePoint faster than they did to Classic SharePoint. The changes are following each other rapidly. The web parts delivered with the initial release of the Modern SharePoint Team Site are also evolving and regularly receiving updates. I want to keep you all up-to-date, so I decided to start a new series called Modern SharePoint Web Part Updates! Let's continue with the renewed text Web Part.
Similar to the image Web Part, the text Web Part, has been there from the start. The biggest shortcoming of the text Web Part is the inability to add an image within the Web Part. Unfortunately, that's not solved in this update. We are getting more formatting options. A new edit menu is available: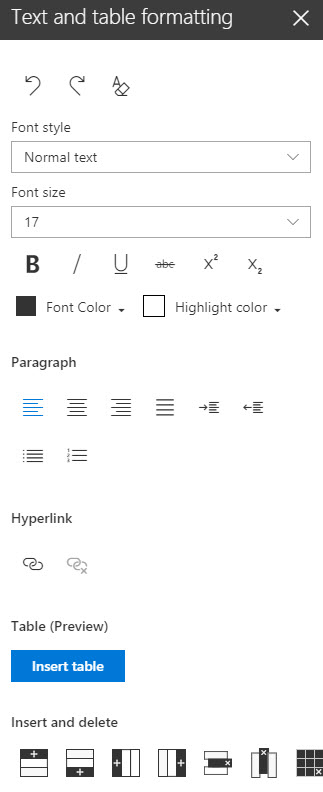 This is fantastic because let's be honest. The regular menu (see below) is really limiting:

We are now able to work with:
Font size
Font and highlight colors
Increase or decrease indent
Tables
This can result in the following: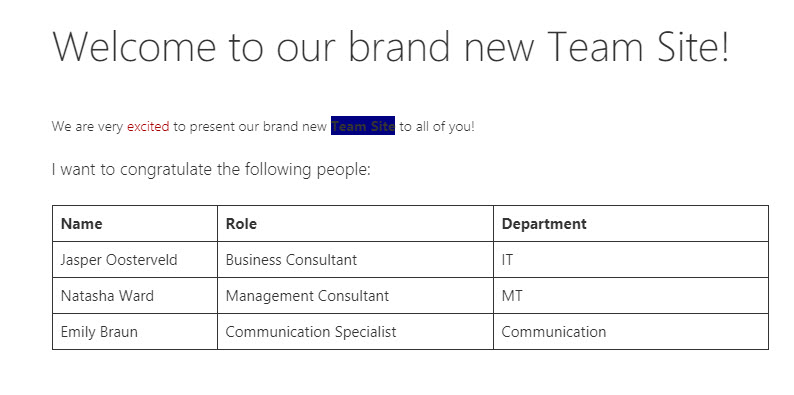 Of course, these updates are just the beginning. The Web Part really needs to step up its game. Businesses were used to the classic SharePoint experience, which contained more features. That said, I am very happy with this update BUT please add support for images in the next release Microsoft.