Microsoft has detailed all the improvements made to its Teams collaboration service in May 2023. The major highlights include a new active speaker view, 3D avatars, offline meetings, as well as management and security features. Here's a look at everything you need to know.
Active speaker view for Microsoft Teams meetings
Microsoft Teams has introduced a new Speaker View for both desktop and web users. The feature enables participants to easily track active speakers during Teams meetings. The meeting stage will prominently display the active speaker and shared content at the center, while the remaining participants will be shown at the top. Speaker View could be particularly useful for training sessions, town hall meetings, and lectures.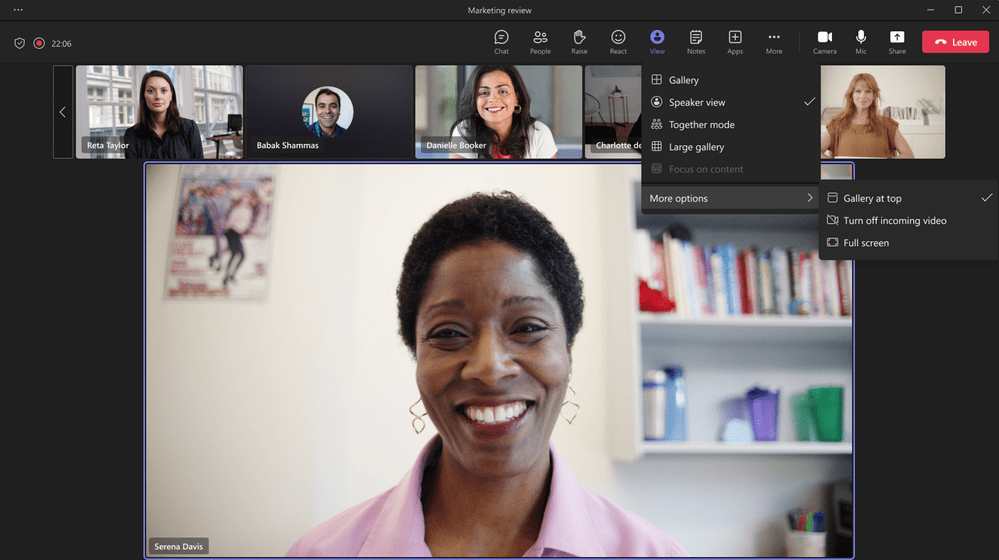 Last week, Microsoft released a new avatars feature in the Teams desktop client for Windows and macOS. The feature is only available for organizations with Microsoft 365 Business and Enterprise licenses. Microsoft Teams is also getting a new meeting recap experience that lets attendees view shared content, meeting notes, and transcripts. Other features include organizer support for Breakout Rooms on VDI and control for profanity filters in Live Captions.
Expanded view for profile card
Microsoft released some enhancements to improve the profile card in Microsoft Teams. Just like Microsoft Outlook, the feature allows users to view contact details, organizational chart, LinkedIn tab, birthday, and other relevant information. It's now possible for Microsoft Teams users to schedule offline (in-person) meetings, including lunch breaks and personal appointments.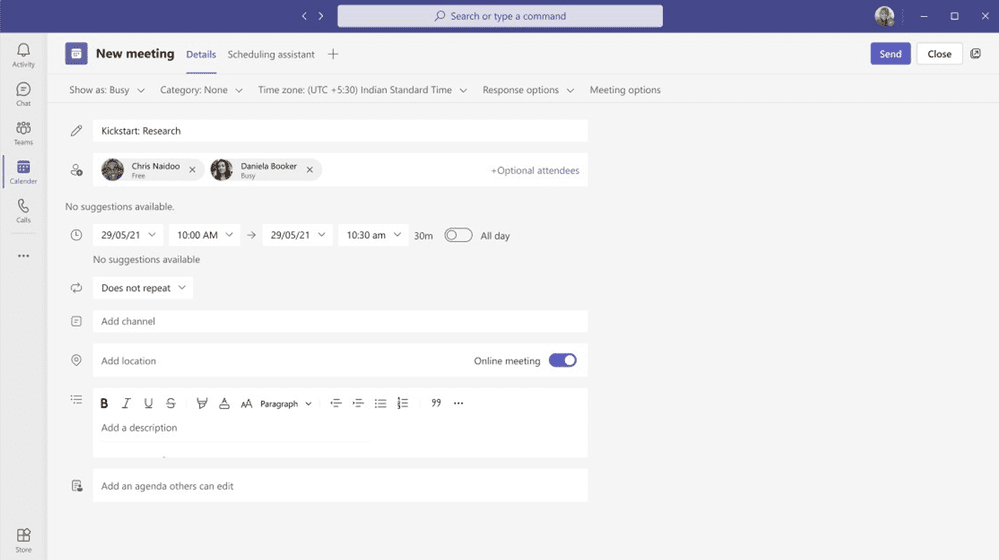 Additionally, Microsoft Teams added a new Files experience that lets users search content shared in chats, channels, and meetings. The new app makes it easier for meeting attendees to discover and locate files without switching between Microsoft 365 apps. Moreover, Microsoft Teams users will see a new Notes tab while creating a new standard channel.
Updates coming to Microsoft Teams Rooms and devices
Microsoft detailed a few new features and enhancements for Teams Rooms devices. First, IT admins can manage automatic firmware updates for Android devices via the Teams Admin Center. Furthermore, administrators can choose to pre-configure meeting layout controls for Teams Rooms on Android.
Microsoft also highlighted some new devices certified for Microsoft Teams Rooms. These include Yealink MCore Pro Kit, Shure Microflex Advance MXA902, Jabra Evolve2 30 and 40 Stereo headsets, and New Epos wireless headsets.
Microsoft adds new management and security features
Last but not least, Microsoft released a couple of new management features for IT admins. They can configure a new setting that prevents anonymous users from accessing meeting chat via the Teams Admin Center or PowerShell. Microsoft introduced a new widget that lets IT Pros quickly view unspent Microsoft Azure consumption commitment (MACC) in the Teams Admin Center.