Overview
Microsoft has officially announced they will be offering a Microsoft designed and branded Windows 8 tablet come fall. During a Hollywood-esque event, Surface met the world on June 18, 2012.
Side Note: This is not to be confused with the little-known, coffee table sized, touch interface device of the same name the titans of Redmond announced a few years back.
The new Surface is Microsoft's first internally designed and built tablet. The buzz since its announcement has been phenomenal. Whether good or bad, pro or con, it seems everyone has something to say about the upcoming product. Even mainstream primetime news broadcasts, such as ABC's Good Morning America, devoted coverage to the news. It is almost inevitable to think Microsoft just kicked the tablet wars up a notch. Cutting through the hype though, one question remains: will Microsoft Surface really change anything?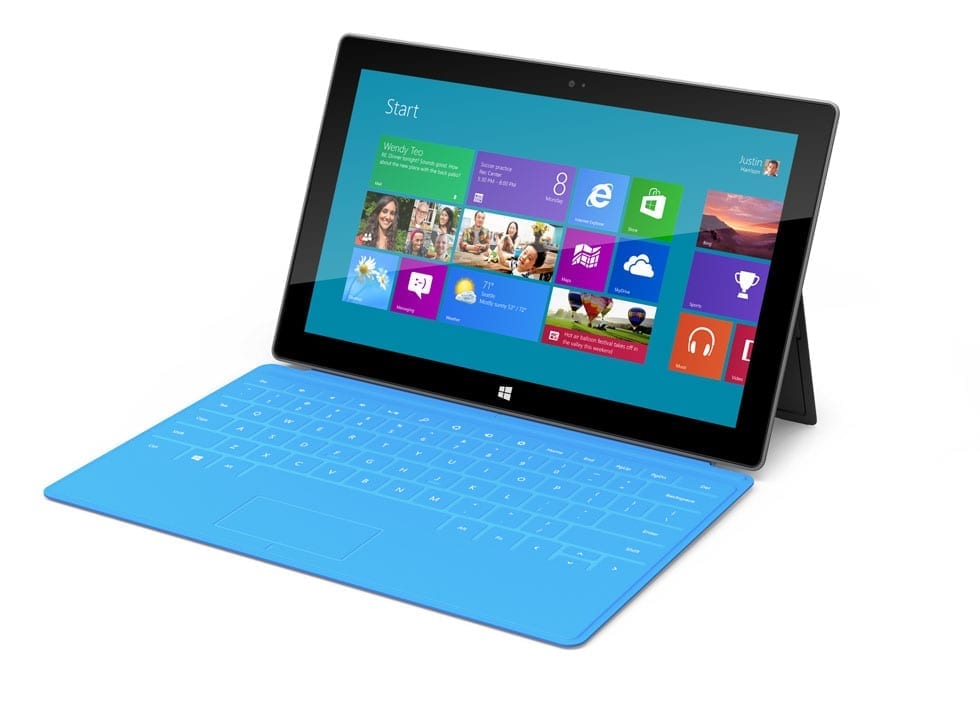 Microsoft Surface vs Apple iPad
It is obvious that Microsoft has iPad's dominance in the tablet market squarely in its sights. Who can blame them? In the first four months of this year alone, Apple reported selling 11.8 million iPads. Nudging in on the iPads' territory is not easy. Android, HP, and Blackberry have unsuccessfully been trying to for the last two years. What will Microsoft Surface bring to the table that those other products did not? What are the similarities and the differences between Surface and the iPad?
Surface will come in two flavors: Surface RT and Surface Pro. One look at either produces immediate iPad comparisons. A few similarities between the competing products include the following.
Size and Weight Comparison
The third generation iPad measures 9.5 inches high x 7.31 inches wide x 0.37 of an inch thick while weighing in at between 1.44 and 1.46 pounds. The Surface RT almost mimics these dimensions with a 10.6 inch screen, an exact match thickness of 0.37 of an inch, and a weight of 1.49 pounds. Although big brother Surface Pro has the same size screen, it tips the scales a bit with a 0.53 of an inch thickness and a weight of 1.99 pounds.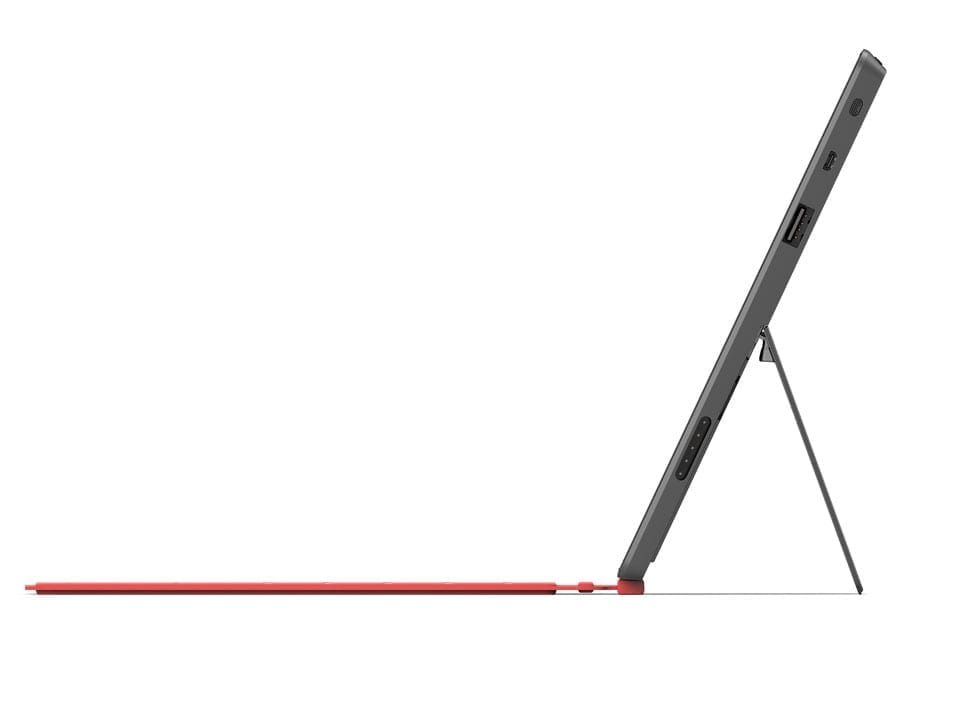 Shiny, Durable, Glass screen
Both Surface models will have a tough as nails Corning Gorilla Glass screen. With the entire front surface being glass covered and uncluttered with physical buttons, Surface looks very much like an iPad.
Magnetic Cover
Apple invented the Smart Cover for the second and third generation iPads. This ingenious accessory automatically aligns itself and snaps onto an iPad just by holding it near the edge of the device. Besides protecting the screen and operating as a device stand, the cover controls the devices power status. Open the cover and the iPad jumps to life. Close the cover and it goes to sleep.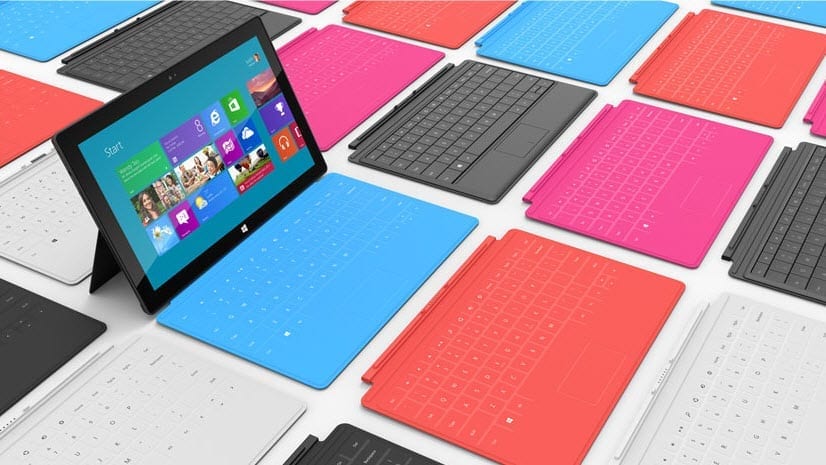 On Surface, the cover also magnetically aligns and attaches, but it has two major advantages to Apple's design. First, it functions as a keyboard and second, it is included with the device. That's right, you won't have to slap down an extra $30+ for Surface's touch cover.
For Microsoft to penetrate iPad's dominance, it has to do more than just play in the same sandbox. Microsoft believes they will elevate the game with the following Surface unique features.
SD and USB Expansion Ports
Unlike iPad's fixed storage and limited peripheral connectivity, Surface will offer both storage expansion and full USB device support. Surface RT offers MicroSD and USB 2.0 options while Surface Pro goes all out with MicroSDXC and USB 3.0 ports. The lack of these features has long agitated some iPad users and may have many jumping on the Surface bandwagon early on.
Full Computing Experience
Surface RT will include Microsoft Office software out of the box. Surface Pro will run Windows 8 Professional and therefore should do anything a desktop or laptop can do. This includes using peripherals such as printers and scanners and running full desktop versions, not mobility enhanced versions, of software such as AutoCAD or Quickbooks. For IT pros, the ability to deploy and manage Surface Pro configurations through existing tools such as System Center, Group Policy, and Active Directory may be just too tempting to pass up.
Built-in Kickstand
While the Apple Smart Cover functions reasonably as a stand, it does have its drawbacks. First, it's an accessory purchased separately. Second, if the magnetic cover detaches from the iPad for any reason, it obviously will not be performing well as a stand.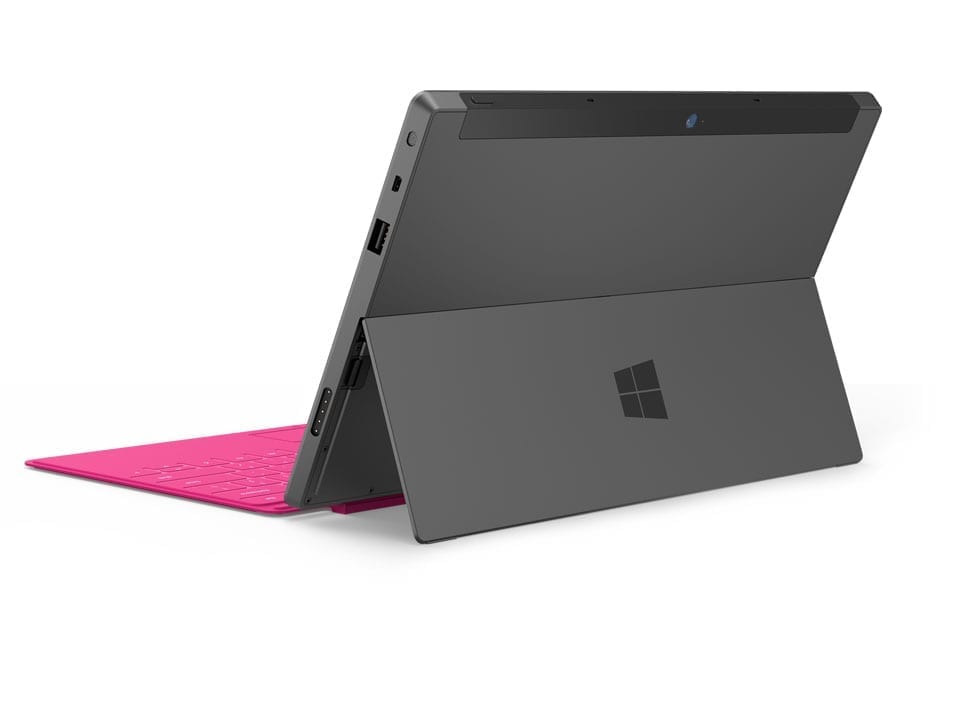 Microsoft eliminates both of these concerns for Surface. Surface has a built-in kickstand that flips simply and easily out from the back of the device. Because it is built-in, it doesn't cost one bit extra, comes out of the box with the device, and cannot accidentally detach, causing the device to fall over. This is a simple enhancement that I am surprised Apple, with their almost OCD attention to details like this, did not come out with first.
Conclusion
What do you think? Will Microsoft Surface beat the iPad? There are many other similarities and differences between the iPad and Surface. Some we know about and some I am sure won't come to light until the first Surface units start to ship. However, I think it's clear with Surface that Microsoft has definitely put Apple on notice. They intend to fight hard for a piece of the tablet market pie. Surface is an A effort by the Redmond crew and will change things. I can't wait to see what the folks in Cupertino dream up as answer with the next iPad.