Microsoft Delivers Another Blockbuster Quarter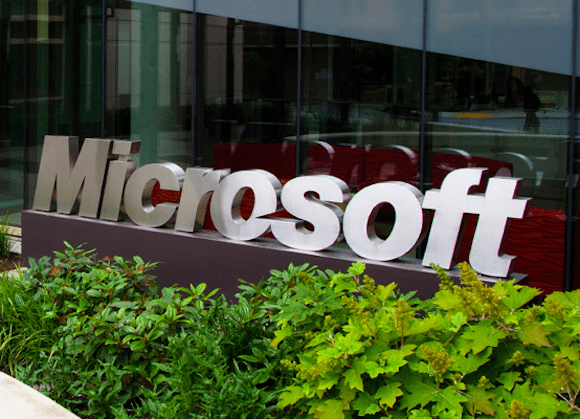 Microsoft on Monday announced net income of $5.86 billion on revenues of $26.5 billion for the quarter ended December 31, 2014. These results include $243 million of integration and restructuring expenses, Microsoft said, but were higher than analyst expectations regardless.
"Microsoft is continuing to transform, executing against our strategic priorities and extending our cloud leadership," Microsoft CEO Satya Nadella said in a prepared statement. "We are taking bold steps forward across our business, and specifically with Windows 10, to deliver new experiences, new categories, and new opportunities to our customers."
Key to this quarter was improved sales of both Windows licenses to PC makers and Xbox consoles. But both products were also impacted by price cuts, driving down revenues: Windows is now made available to PC makers for free or much less expensively than before, pushing revenues down 13 percent year-over-year. And while Xbox console sales were up in the holiday quarter—Microsoft declined to separate sales of the newer Xbox One from those of the Xbox 360—revenues in that business were down 20 percent. The entry level price of Xbox One was $350 in the quarter compared to $500 one year ago.
Windows sales were also impacted by the expiration of Windows XP. A year ago, businesses upgraded PCs at a stronger rate than usual because Windows XP was being retired in April 2014. This past quarter saw no such uptick.
Microsoft also reported stronger than ever sales of both Surface and Windows Phone, but neither impacted the bottom line much. Surface generated revenues over $1 billion in a quarter for the first time. And Microsoft sold over 10 million Lumia handsets in a quarter for the first time. But virtually all of those phones were low-end devices with razor-thin margins; with the goal of driving usage not generate short-term profits.
Microsoft's revenues were also impacted by the shift away from traditionally licensed business software to lower-priced clouds services. And there are signs that these businesses will pay off long term: Its commercial cloud services together constitute a $5.5 business in their own right, Microsoft said.
Some business highlights provided by the company include:
Devices and Consumer revenue grew 8 percent to $12.9 billion.
Windows Pro revenue from PC makers declined 13 percent because of a variety of factors: The business PC market has returned to pre-Windows XP end of life (OEL) levels and the rise of new lower-priced PC devices.
Windows non-Pro revenue from PC makers declined 13 percent thanks to the rise of new lower-priced PC devices.
Phone hardware revenue was $2.3 billion. Microsoft sold 10.5 million Lumia handsets in the quarter, driven by growth in affordable smartphones.
Surface revenue was $1.1 billion, up 24 percent, driven by Surface Pro 3 and accessories.
Office 365 Home and Personal subscribers increased by over 30 percent (quarter over quarter) to over 9.2 million.
Xbox console sales totaled 6.6 million units, "with strong holiday season performance," though Microsoft declined to separate out Xbox One and Xbox 360.
Search advertising revenue grew 23 percent, and Bing now has just about 20 percent market share in the U.S.
Commercial (i.e. business) revenue grew 5 percent to $13.3 billion.
Commercial cloud revenue from Office 365, Azure and Dynamic CRM Online grew 114 percent, and is track for an annual revenue run rate of $5.5 billion.
Office Commercial products and services revenue declined 1 percent with transactional revenue impacted by the continued transition to Office 365.
Server products and services revenue grew 9 percent. The highlight was double-digit growth of SQL Server and System Center.
Windows volume licensing revenue increased by 3 percent.
Note: This article was updated to address information provided by Microsoft during its post-announcement earnings conference call. –Paul