Microsoft at a Crossroads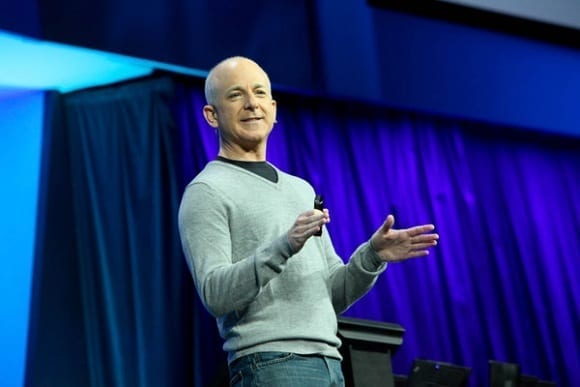 It's been a busy few weeks for Microsoft: Windows 8, the new Microsoft Surface tablet, and Windows Phone 8 all were released to the computing public over the last month or so. I can't imagine a time where more significant products were released by Microsoft in such a short period, and the ramifications for consumer and IT professionals is profound.
Sinofsky Departs
Microsoft was also in the news recently for the surprising departure of Windows President Steven Sinofsky. More than any other person at Microsoft, Sinofksy was seen as the face of Windows 8. Sinofksy and his team were the ones credited with over-delivering and (under-promising) Windows 7, and Sinofsky and company sought do to the same with Windows 8. CNet's Jay Greene authored an excellent article about Sinofsky just a few short weeks of his departure that painted Sinofsky as driven, ambitious, and meticulous — a brilliant individual who also had a propensity to ruffle the feathers of other senior Microsoft executives.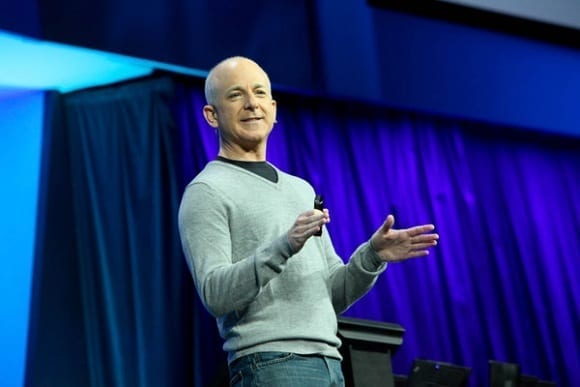 Steven Sinofsky, former president of the Windows and Windows Live divisions at Microsoft
The runaway success of the iPad meant that Microsoft had to radically change its approach to OS development. Whether you love or hate the design approach that Microsoft took with Windows 8 — and the reaction to our recent articles for Windows 8 and against Windows 8 deployment seem to indicate a definite divide in the electorate of Petri IT Knowledgebase readers — you have to agree that Microsoft had to do something to transition Windows from a predominantly mouse and keyboard-centric world to one that worked just as well on tablets, smartphones, and other touch-enabled devices. The Courage to Change
As Apple and Google Android began to carve up the rapidly growing tablet and smartphone market between them, you can imagine the dilemma that Microsoft was facing. Staying the course by releasing yet more incremental updates to their Windows client OS and trying to refashion their Windows Mobile efforts — which may have been the safe play — or pursue a more ambitious strategy, one that would remake Windows as an OS that could run on all devices, from desktop PCs and laptops to ultrabooks, tablets, and smartphones. Don't let the modestly different name fool you: Windows 8 and Windows Phone 8 are both based on the same kernel of code, making it much easier for developers to make an app for a desktop PC, for example, then reuse relevant assets when developing the application for smartphones.

Windows: What Now?
While it's still too early to determine if Windows 8, the new Surface tablets, and Windows Phone 8 will generate enough sales and market share to be considered a trio of successes for Microsoft, these three new products do point the way to where Microsoft is planning to develop Windows in the future. You can easily imagine everything from in-car entertainment systems to televisions being driving by "Metro-style" applications, with a heavy emphasis on sliding panels and tiles. It also doesn't take much of a stretch to imagine giant Windows 8 and Kinect-powered touch panels in every server room, with system administrators using touch and gesture to move VMs, provision resources, and add new employees, all in a fashion not that far removed from the computing devices shown in the film Minority Report.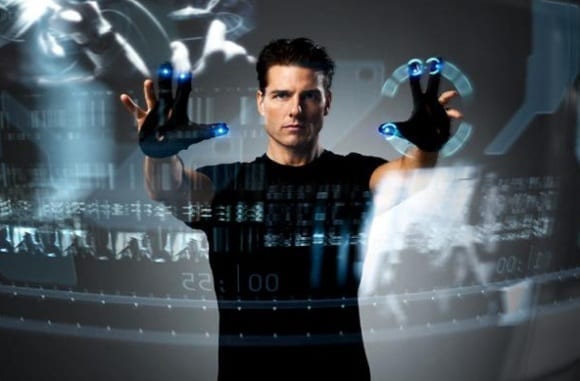 Will Windows 8 and Microsoft Kinect lead to Minority Report-esque IT management?
Someone once said that "Even if you stumble, you're still moving forward." So despite all of Microsoft's well-publicized stumbles with Sinofsky's departure, faulty Microsoft Surface covers, and new Windows UI that may confuse and bewilder some, it's clear that Microsoft has taken a giant step forward in the last month. And I think that's something we can all agree on.
What do you think about Microsoft's recent flurry of new product releases and the departure of Steve Sinofsky? Feel free to tell me what you think by adding a comment to this blog post or reach out to me on Twitter.