The Friday Funny: Daft Punk via Floppy Drives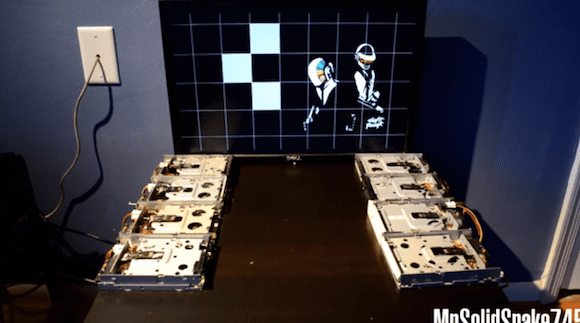 With eclectic music supergroup Daft Punk riding high these days with the release of their new Random Access Memories album, one tech-savvy fan decided to show his appreciation for the group in a decidedly unorthodox way.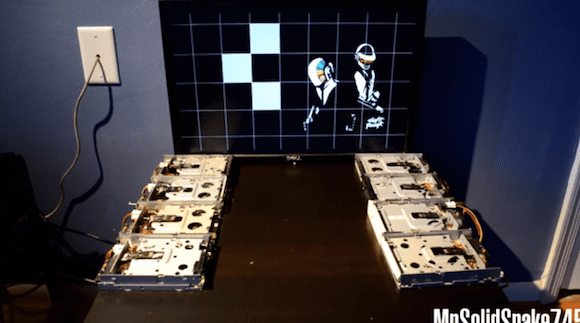 Daft Punk's Aerodynamic covered by an octet of floppy disk drives.
YouTube user MrSolidSnake745 hooked up eight floppy drives to recreate a quartet of Daft Punk songs, including his cover of Daft Punk's Aerodynamic. See the full YouTube video below.