Microsoft Exchange Server is not without its flaws. The Exchange Server database is hosted in an .EDB file with the potential of getting corrupted. This can be a crippling event as all of your users will suddenly lose access to their mail stores, calendars and contacts.
In this article, we'll show you how to perform Exchange disaster recovery and restore your users' email using an end-to-end Exchange recovery tool.
Step 1: Download and Install Microsoft Exchange Server Recovery Tool
Start the process by installing Stellar Mailbox Exchange Recovery. You can download the .edb recovery tool here (6.5 MB). After the download is finished proceed with the installation; make sure to download and install it on your Exchange Server and not on your user's desktop. The process is straight-forward, just keep the default installation options.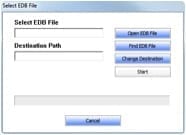 Step 2: Select Your Exchange Server Database to Begin EDB Recovery
The first time you run Stellar Mailbox Exchange Recovery you will be asked to select the EDB file you want to recover. If you are not certain where the file is stored you can use the Find .EDB File feature to automatically scan your drives and locate the likely Exchange database.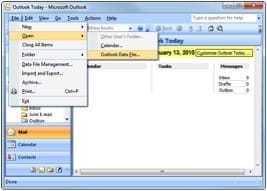 You will also need to pick a destination path; this is the directory where the recovered email will be saved, in the form of one PST file for each user found in the Exchange Server database. More about that later!
Step 3: Start the Exchange Server Restore Process
At this point you are ready to begin Exchange data recovery. Just press Start and Stellar will begin scanning your EDB file and recover your users, one-by-one. Each one will be saved in the destination directory that you selected in Step 2.
Step 4: Load Recovered Emails into Outlook
After the process is finished you will need to import each recovered PST file into user's Outlook. The process is simple:
Open Microsoft Outlook on that user's computer
Import the PST file by going to File menu, Open, Outlook Data File and selecting the PST file you just recovered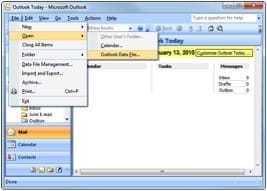 After the import is complete you will see a new Stellar Outlook PST Repair folder which will contain all of the restored email.
This process will also recover user's calendar and contacts. If you cannot see any contacts try doing a quick search for them: press Ctrl+Shift+F to open the Search window, then select Contacts and press Find Now. You can then simply move the found contacts to your Contacts folder.