Ebook
The Forrester New Wave™: SaaS Application Data Protection, Q4 2021
Download The Ebook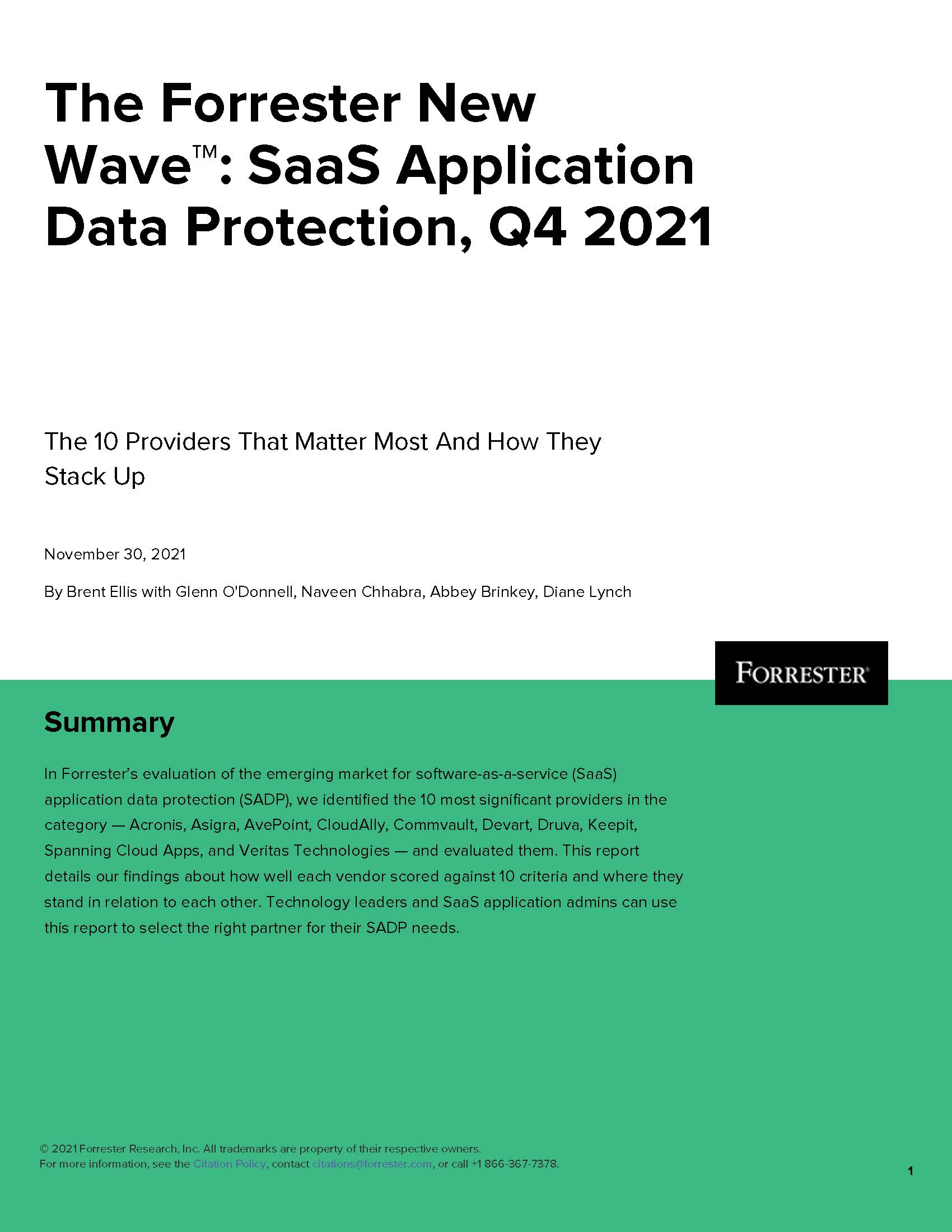 The Forrester Wave™ is a guide for buyers considering their purchasing options in a technology marketplace.
In Forrester's evaluation of the emerging market for software-as-a-service (SaaS) application data protection (SADP), they identified the 10 most significant providers in the category —including AvePoint — and evaluated them.
This report details how each vendor scored against 10 criteria and where they stand in relation to each other. Technology leaders and SaaS application admins can use this report to select the right partner for their SADP needs.
Evaluation Criteria:
Microsoft 365
Google Workspace
Salesforce
Additional supported platforms
Usability
Storage options
Security and privacy
Planned enhancements
Product Vision
Innovation Roadmap
Download the Ebook Now
Complete the form below to access this ebook