The CIO of IBM recently asked employees to stop using some public cloud services due to security concerns. The problem is simple. Employees that use their personal electronic devices such as smart phones, tablets, and eReaders to communicate and share personal information in the cloud, are using the same cloud services to share business data. This introduces a proliferation of security concerns. Concerns range from people eavesdropping on over-the-air transmissions at public Wi-Fi hotspot locations, to the risk that information stored in the cloud is vulnerable to attack.
This article looks at three of the most popular online file storage cloud services: Dropbox vs Skydrive vs Box comparing the storage, sharing and security features. It also explains when you should or should not use these services.
Storage
Let's look at the size of available storage first. In table 1, you will see that Microsoft SkyDrive offers the most "free" storage, and what is particularly nice is that SkyDrive Wave 5 will include unlimited storage for all your photos and office documents.
 DropboxBoxSkyDriveFree Storage2 GB5 GB7 GB
Tier 150 GB
$9.99/mo25 GB
$9.99/mo27 GB
$10/yrTier 2100 GB
$19.99/mo50 GB
$19.99/mo57 GB
$20/yrTier 3$795/yr
5 user team
1000 GB+
(+$125/user/yr)$15/user/month
1000 GB+
(5 users cost $900/yr)$25/yr
107 GB
Table 1: Storage comparison
You will also see that Dropbox, Box, and SkyDrive offer a tiered service, to enable you to get more storage for a higher monthly fee. Dropbox clearly wins on price, and for many price sensitive users, Dropbox is a great solution. Dropbox also has a wonderfully simple "drag and drop" user interface, making it intuitive for most users.
Sharing
If you are sharing large files, such as videos, then I particularly like Box. The reason is that with Box I can upload 1GB files (2GB if you have their tier 3 service) from the browser. This makes it simple for non-technical folks like my mother to share large files. Dropbox and SkyDrive require you to download an application to your client if you wish to upload a file greater than 300MB.
Table 2 compares some of the key features of the highest tier service offerings from Dropbox, Box, and SkyDrive. SkyDrive is ideal for storing personal photos and documents. Microsoft recommends that if you have a business need to share documents that you use SharePoint or Live Mesh instead. Both Dropbox and Box support the sharing of files between team members. Box is more expensive, but offers a couple of distinguishing features that are important in a collaborative project environment. One feature is conflict management, which allows the document owner to track changes and make decisions if different team collaborators change the document at the same time. Another feature is online sharable workspaces, which allows team collaborators to see the same files and share information.
 DropboxBoxSkyDriveShare Links to FilesYesYesYes
Embed Files in HTMLNoYesOffice DocsGroups/TeamsYesYesNoManage Permissions of Files Between UsersYesYesNoConflict ManagementNoYesOffice Web AppsOnline Shareable WorkspacesNoYesNoAPIs for IntegrationNoYesNo
Table 2: Feature comparison
Security
One of the key considerations in using any cloud service is security. Table 3 gives a comparison of the security features of the highest tier service offerings from Dropbox, Box and SkyDrive. Ideally, you want user data to be encrypted during transfer and at rest in a physically secure location. Dropbox is hosted on Amazon AWS, which encrypts during the transfer but does not necessarily guarantee encryption at rest. Box offers the highest security and meets the SAS-70 type II security compliance standards.
 DropboxBoxSkyDriveSSL ConnectionAmazon S3 back end encrypts w/ AES-256 before transfer256-bit SSL encryption on file transferSSL encrypts files in transit, does not impose any encryption at rest
AD/LDAP IntegrationNoYesNoData CenterAmazon S3
(Data stored within Amazon S3 is not encrypted at rest by AWS)SAS-70 Type IINo Information
Table 3: Security comparison
So what does all of this mean? There is not one better service; it depends on your needs. I use SkyDrive to store family photos and videos of family events. I suspect that we will see a tighter integration between SkyDrive and Windows 8 when it is launched, making it ideal for me to keep office documents in the cloud and access them anywhere. Dropbox is an easy to use file sharing system that gives me lots of storage at a reasonable cost. I use this for sharing of non-highly confidential files. Box tier 3 service is the crème de la crème of file sharing tools. I would use this for sharing documents with corporate customers that are concerned about sharing confidential files.
For those of you that use free cloud services, encrypt your data before you put it in the cloud. Encryption makes file sharing more difficult as you have to distribute the key, but it substantially reduces your risk.
Analysis and tables courtesy of www.lunicgroup.com.
If you have comments on this article please join Avril on twitter @AvrilSalterUSA.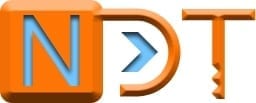 For more information on this author go to www.nextdirectiontech.com or contact Avril at [email protected].