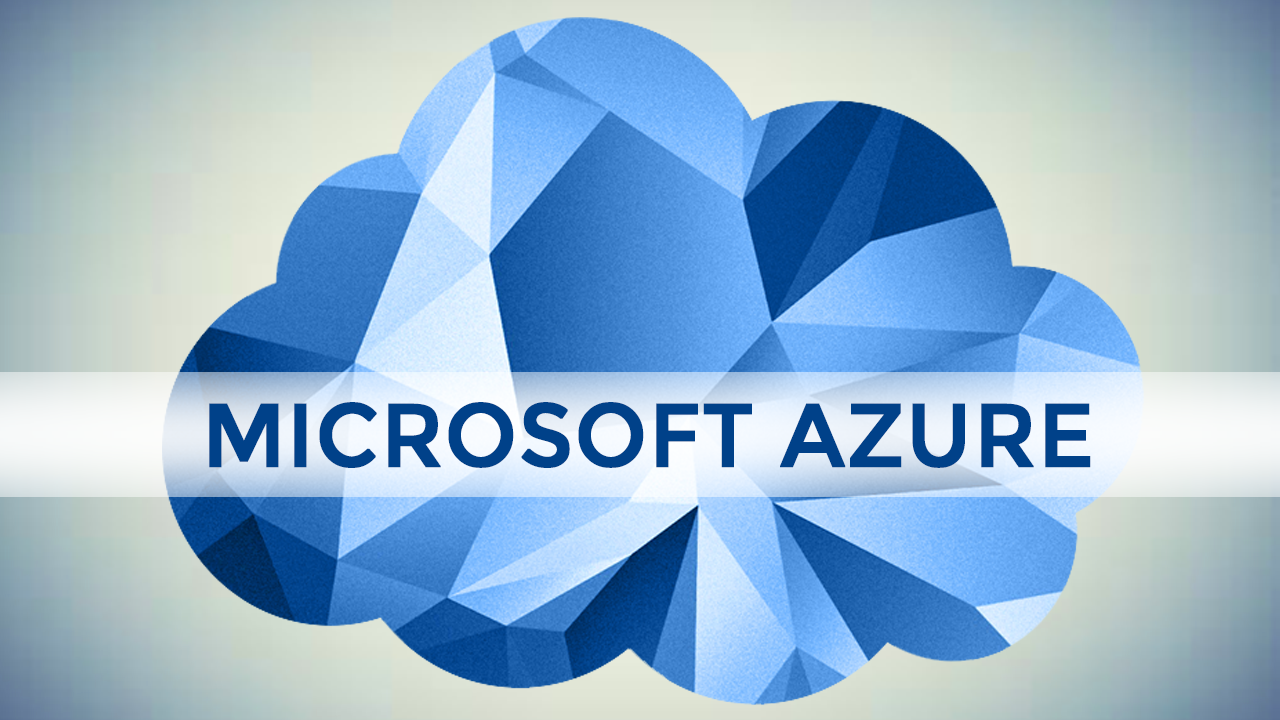 Microsoft has announced sizing and pricing details for a successor to the Azure A-Series virtual machines, aimed at common/simple workloads that do not require much horsepower.



The A-Series Virtual Machines
The low-end A-Series virtual machines originally ran on hosts with low-powered Opteron processors that were designed more for power efficiency than number crunching. Today, Microsoft runs these virtual machines on a variety of host hardware, but they reduce the abilities of the virtual processor to match the price point of this series of virtual machine.
The size is throttled, based upon the hardware, to offer consistent processor performance for the running instance, regardless of the hardware it is deployed on.
The A-Series offers the most affordable compute option in Azure, with a Standard A1 costing $66.96 per month (North Europe), charged for per minute that the machine is running.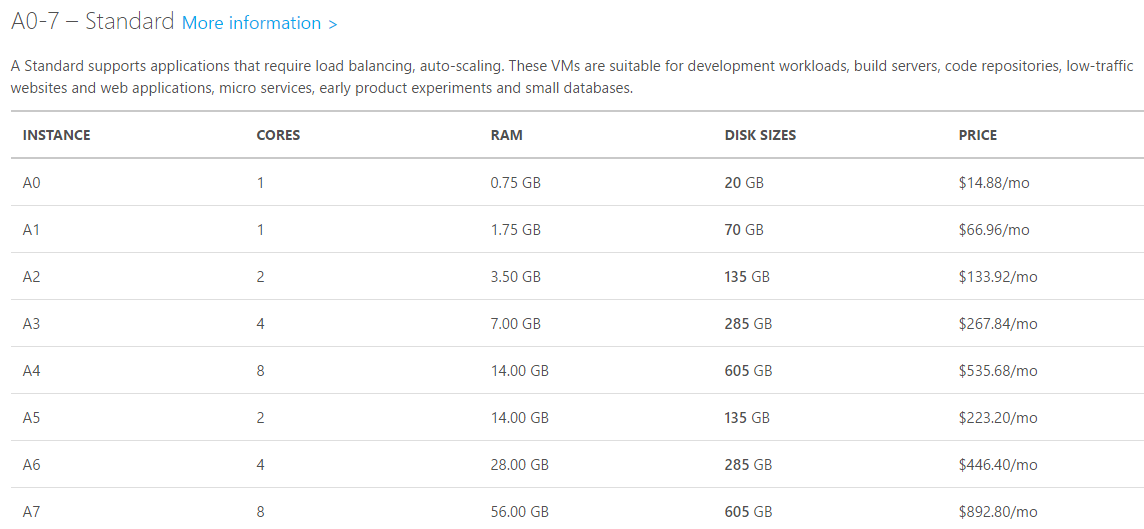 Microsoft has faced some challenges with virtual machines. Many services in Azure have proven to be very affordable; I've found that hybrid and data services are moving very well. But many have commented that Azure virtual machines for common workloads don't make much economic sense; some say it's cheaper to run those workloads on-premises, along with all the power, cooling, and infrastructure maintenance costs.
Note: Personally I find that Azure compute can be very useful for shared, online, and temporary/burst workloads, but it is hard to justify lift'n'shift of traditional 24/7 workloads to the cloud on the balance sheet.

The other concern with Azure virtual machines is that no one (and I mean no one) ever (ever!) asks for a virtual machine with 1.75GB, 3.5GB, or 7GB RAM that the traditional VM series' in Azure offer. People use the bit derived numbers of 2GB, 4GB, and 8GB.
The Av2-Series Virtual Machines
The Av2-Series is the recently announced successor to the A-Series. The new series follows the paths set forth by the F-Series, and then the N- and H- families of virtual machines. Microsoft made the hardware sizes more familiar, and standardized the naming. We can tell from the name of the VM size how many virtual processors it has and, using a 2x multiplier, how much RAM it has (for non-specialized workloads), and how many data disks that it can support. For example, the A4v2 virtual machine has:
4 virtual processors
8GB RAM
Can support up to 8 data disks
This naming standard will make sizing and pricing solutions easier. Standardized special designations are also used; the "M" designation signifies larger than usual memory. For example, the A4mv2 has 32GB RAM instead of 8GB in the non-M size.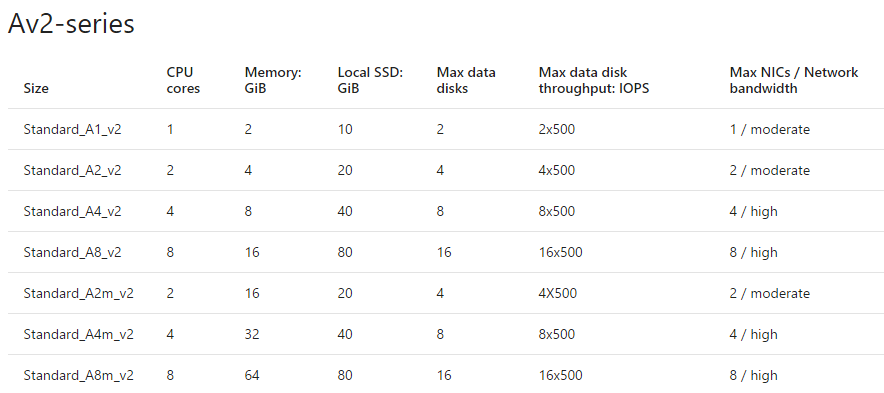 Microsoft promised recently, while reducing the costs of some A-Series sizes, that the forthcoming Av2-Series would be cheaper again. A Standard A3 with 4 vCPUs and 7GB RAM costs $267.84 per month in North Europe. We can have an A4v2 with 4 vCPUs and 8GB RAM for $203.86, giving us a saving of $63.98.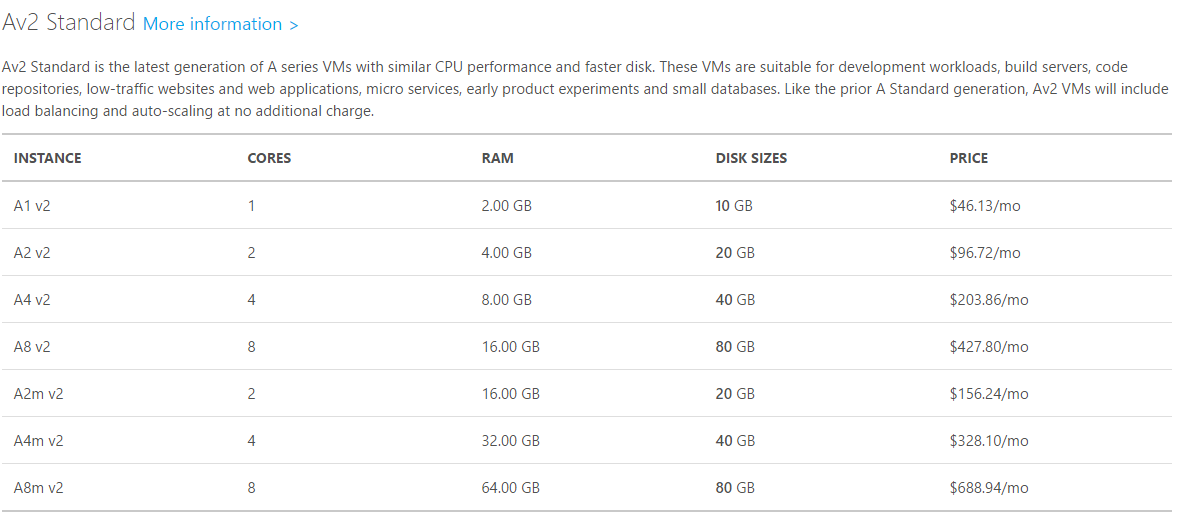 Microsoft changed more than just logistics; it also claimed to have improved overall performance over the A-Series:
We have also improved our local disk random IOPS to be two to ten times faster than the existing A-series.

So the new Av2-Series is better, easier to understand, and more affordable; that's a win-win-win.