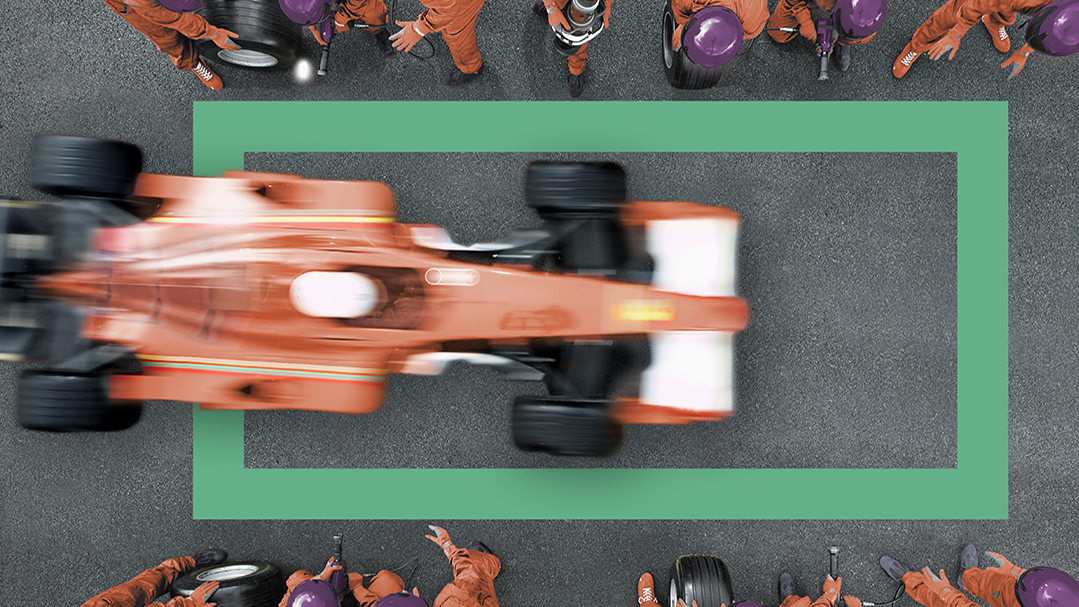 Sponsored IT content provided by Hewlett Packard Enterprise
Over the last two decades, a number of technology trends have impacted the world of enterprise IT. To name a few: Cloud computing, the Bring Your Own Device (BYOD) phenomenon, the advent of DevOps and "infrastructure as code," and server and application virtualization, which are now joined by containers.
The time it takes to get an idea from conception to a shipping product or service and generating revenue is also now shorter than ever. IT departments have to help their companies adapt to these new competitive pressures by becoming faster, more agile, and becoming a driving force for change across the organization.
Granted, startups and small companies sometimes have the luxury of creating an IT infrastructure from a clean slate using only the latest cloud and hybrid IT services and technologies — think Office 365 and Skype for Business — but the challenge for IT leaders at mid-to-large enterprises is that many still have to maintain legacy IT assets. This means employing an IT infrastructure transformation strategy that can simultaneously accommodate essential legacy apps and services to keep the business running, yet still embrace the flexibility of the cloud to deliver new services to the business.
Legacy resources often have outdated technology requirements or brittle, inefficient dependencies — such as outdated web browsers, legacy development platforms, or other out-of-date technologies — that limit organizational choices and often leave users with inefficient, unproductive work experiences.
Making the best IT infrastructure decisions in these situations can often be overwhelmingly complex for even the most accomplished internal IT departments, so leveraging external IT services expertise and resources can help you make the most of that transition.
Choosing an IT Infrastructure Transformation Partner
Transforming an existing IT infrastructure into a more agile one that needs to support an increasingly digital business environment can be limited by a variety of factors, from inefficient organizational structures to the lack of internal expertise in key IT areas. That's why working with an IT transformation services partner may be the best option for many.
Regardless of whether the scope includes your entire infrastructure or is focused more on a project-by-project basis, an IT transformation services partner can help you move forward with the most impactful and cost-effective plan for your organization.  It makes sense to work with a partner, but it's important to select the partner who works best with your organization. In addition to skillsets, experience and depth of resources, you want a partner who works with you, not dictating or taking over your IT department, but one who works collaboratively.
IT market research firm Forrester Research recently published a paper describing the various capabilities needed for project-based transformation and reviewed the leading firms to see who met their criteria. In the report, Hewlett Packard Enterprise was one of only two vendors who demonstrated capability and expertise across all of the areas that were measured. According to Forrester, Hewlett Packard Enterprise provides "…services [that] include workshops designed to help customers overcome transformation hurdles, new software-defined infrastructure accelerators, enhancements to Hewlett Packard Enterprise's Datacenter Care Flexible Capacity solution, and new HP Datacenter Care operational support services."
For more information, register to receive a copy of the Use Project Services to Accelerate Infrastructure Transformation whitepaper by Forrester Research.
Register and Download: Use Project Services To Accelerate Infrastructure Transformation (Forrester)
As you're considering how best to move your IT infrastructure to a hybrid IT environment, get help from a partner who has the experience, skills, and knowledge to help you make the transition and can support you throughout the process.  Not all vendors have the breadth of knowledge, global expertise or methodology to support your efforts like Hewlett Packard Enterprise delivers.
Connect with Hewlett Packard Enterprise Technology Services
Follow Hewlett Packard Enterprise Technology services on Facebook, LinkedIn, and Twitter (@HPE_TechScvs).
Follow the post author on Twitter at @jeffjames3.