Whitepaper
How to Build Productive Business Solutions in Microsoft SharePoint & Office 365
Download The Whitepaper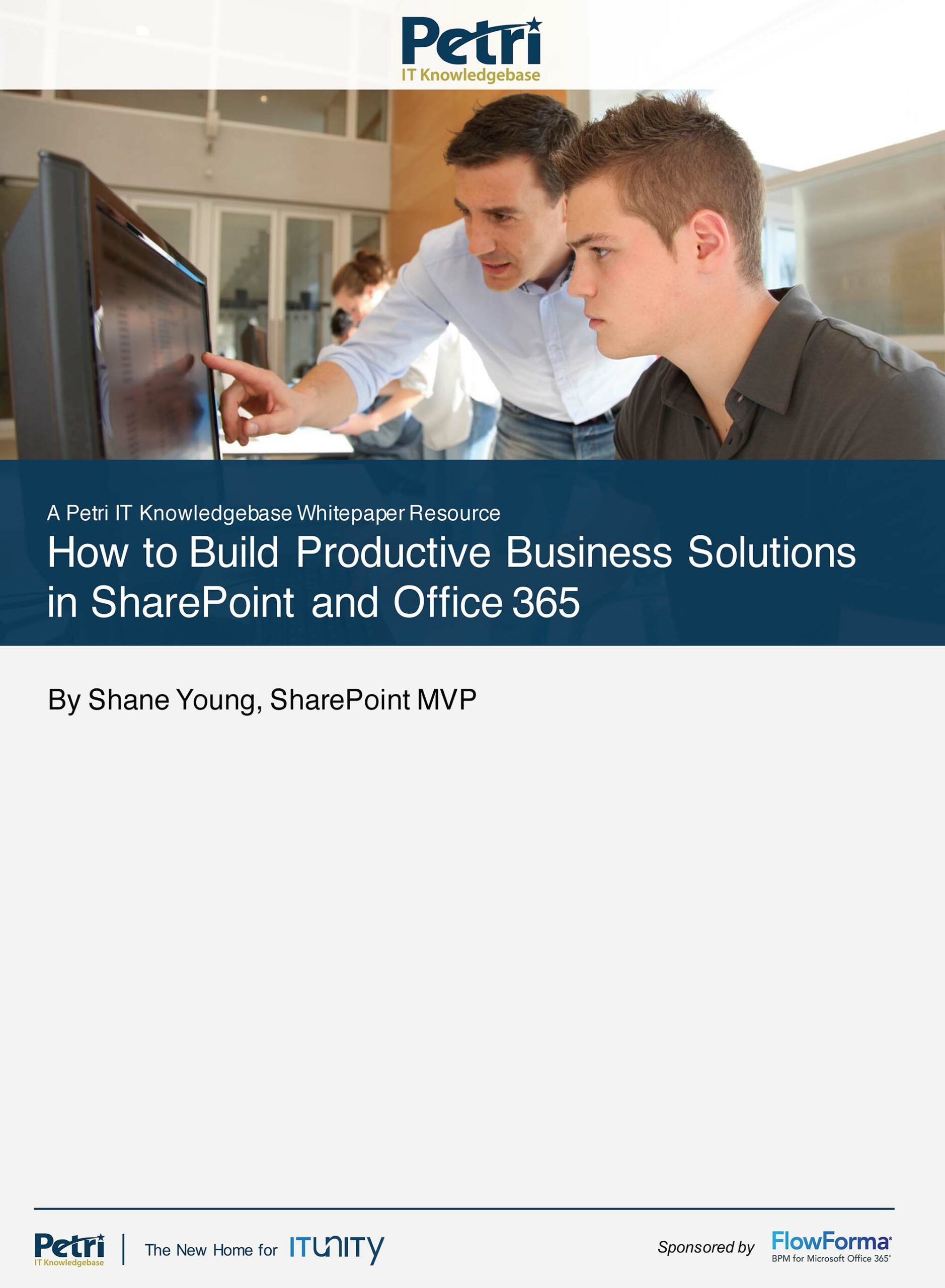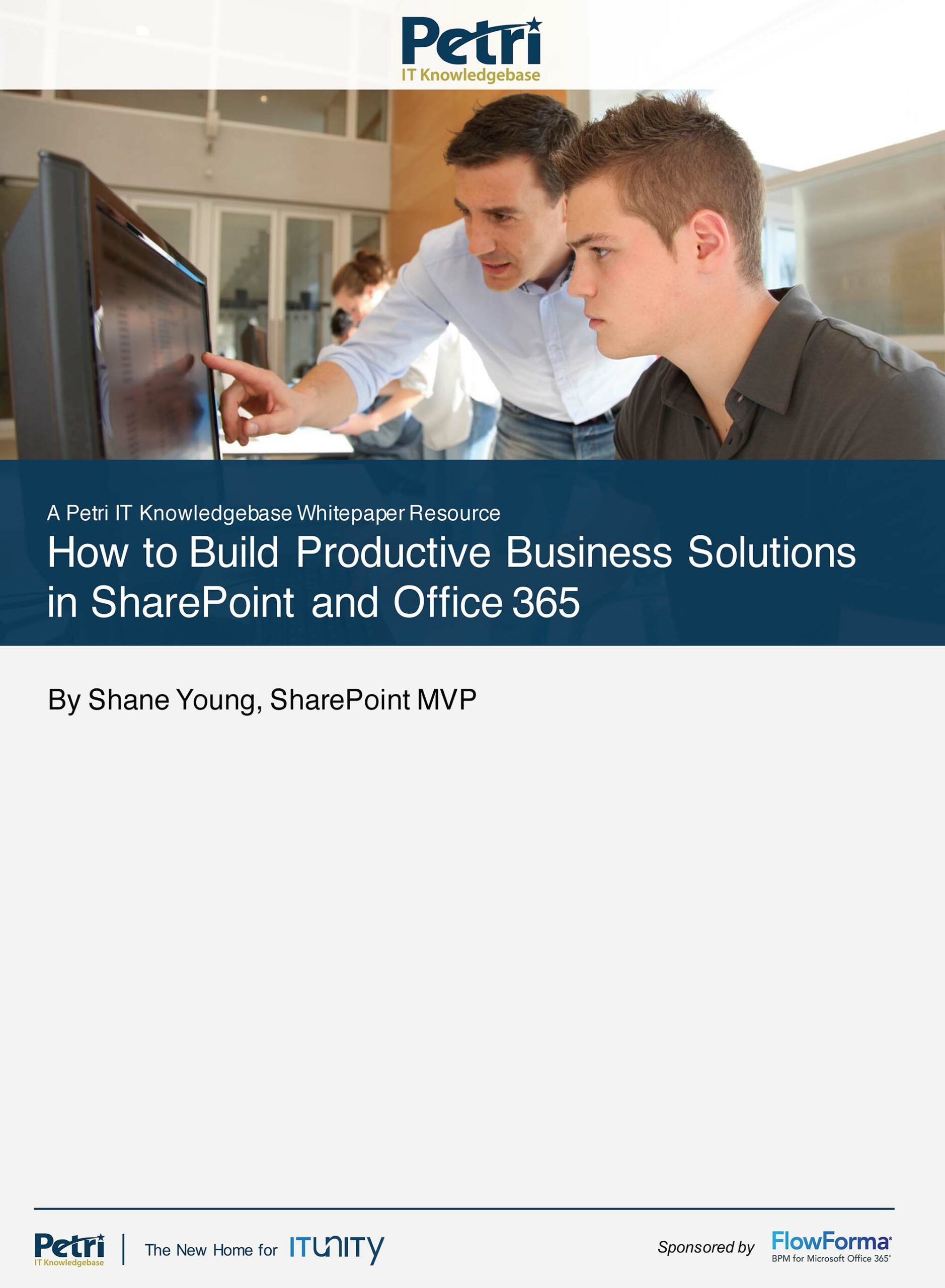 SharePoint MVP Shane Young provides guidance on quickly building and deploying business solutions
Building productive business solutions in SharePoint and Office 365 can be tricky if you don't have the right tools. Download this free white paper by SharePoint MVP Shane Young to learn how to use tools available in Office 365 and how to use low code or no code third-party tools, for example FlowForma BPM, that can fast-track your business solution deployment.
Download this new whitepaper to learn:
Capabilities and limitations of the Office 365 tools and SharePoint Designer for Workflows
Considerations when using SharePoint online and hybrid SharePoint deployments
The impact of human workflows and machine workflows on your business solutions
How to use a third-party tool, FlowForma BPM, to speed business solution deployment
About the Content Sponsor: FlowForma is revolutionizing the Business Process Management (BPM) market by providing inexpensive and easy ways to adopt Digital Process Automation tools that help organizations transition quicker to Digital Transformation.
Download the Whitepaper Now
Complete the form below to access this whitepaper