Year of Yammer: New Goals for Microsoft's Enterprise Collaboration App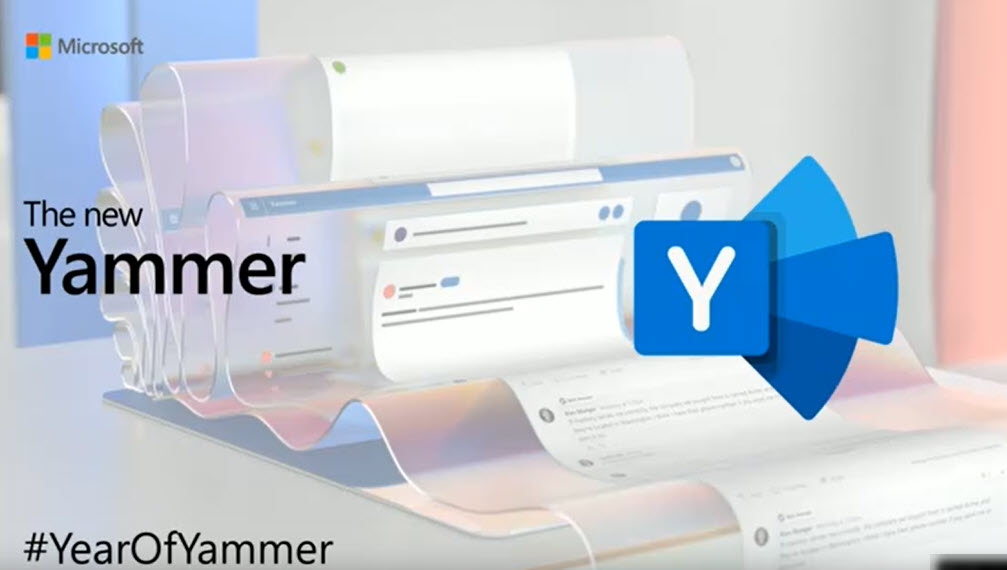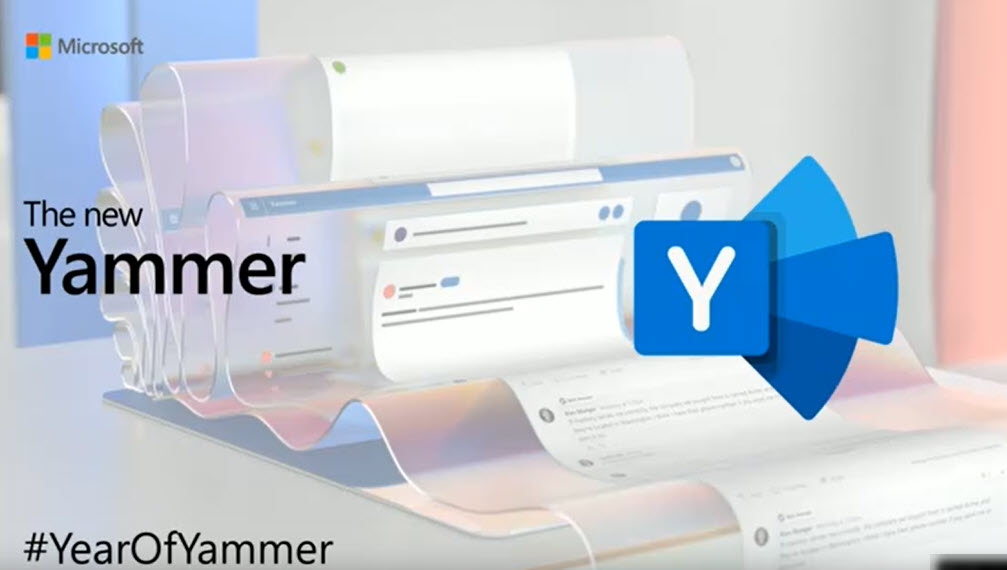 Even the most ardent Yammer supporter will acknowledge that the promise of 2012, when Microsoft bought Yammer for $1.2 billion, has not been realized. Even with the weight of Microsoft marketing thrown behind the app to break into the enterprise social networking space, Yammer failed to deliver. Some notable successes with large customers like Shell, Air France, and British Airways never quite developed into the hoped-for general breakthrough across the mass of Office 365 tenants.
The Relative Failure of Yammer
Many reasons can be debated for Yammer's relative lack of success. Internal competition within Office 365 from email (Outlook), SharePoint Online, Office 365 Groups, and more recently Teams didn't help. Microsoft tried to reposition Yammer, most notably in 2017 with the Inner Loop/Outer Loop construct. But the fact remained that Yammer remained an outlier and failed to use Office 365 and Azure Active Directory as tightly as it should have years ago, leading to a situation where Yamme never picked up important cross-suite initiatives in data governance (retention, protection, and search), Azure B2B collaboration (guest access), and multi-geo tenants.
Yammer embraced Office 365 groups in 2016 and recently moved its base platform to Azure. Its data is now stored in-regional datacenters instead of only in the U.S. Welcome as these improvements are, it was never enough to convince the broad mass of Office 365 customers to deploy yet another application in their tenant. The overhead of support and user education outweighed the benefits Yammer could deliver.
The net is that Yammer usage is confined to a relatively small number of large Office 365 tenants. Yammer doesn't have the solid installed base that email boasts nor has it ever grown at the rate that Teams is now acquiring active users.
Refocusing Yammer
A new vision for Yammer was laid out at the Microsoft Ignite 2018 conference. GM Murali Sitaram gave a hint as to where Yammer is now going when he said that Yammer delivers "participatory conversations at scale." In other words, Yammer makes it easy for anyone in a company to connect with others in the company, right up to senior executives. Sitaram also said that Yammer needed to become more integrated with the rest of Office 365.
Announcements at Microsoft Ignite 2019 make it clear that Yammer has a new mission. General day-to-day collaboration and conversations are being left to email and Teams. Entering the "Year of Yammer," the app is now all about:
Leadership engagement.
Knowledge (sharing).
Corporate communications.
Communities.
Yammer has always been a scalable platform that's capable of hosting conversations for very large communities (like the 80,000+ members of the original Microsoft technical community for Office 365). It makes sense to emphasize this aspect of the product because it opens clear blue water between Yammer and Teams, which tops out at 5,000 members in a team. Yammer is for big conversations where entire companies or large communities come together to learn, debate, and decide. In this scenario, discussions can happen in Teams or email before bringing a topic to Yammer to expose it to a wider audience.
As part of the change, Yammer now refers to communities rather than groups. Groups are the management entity that connect resources like a SharePoint site or a team to people. Yammer continues to leverage Office 365 Groups as its membership service. Focusing on communities emphasizes its new mission.
Another change is that Yammer now has a single network per Office 365 tenant. This simplifies configurations and management at the expense of losing some flexibility in segmenting conversations across different groups. However, networks were often used to host different groups of external users and Yammer now picks up Azure B2B collaboration for guest access in another example of embracing the Office 365 ecosystem.
New Yammer Facing the Same Question
Microsoft expects to deliver a revamped Yammer, complete with a nice refresh of the UI (rewritten from scratch in React), to preview customers at the end of 2019 with general availability sometime in the second quarter of 2020. Like any dates, you should take these with a pinch of salt.
Microsoft says that the rewritten app responds to the majority of the most popular user voice requests. The new Yammer is scheduled to support more Office 365 compliance features. For instance, Yammer will capture compliance items for messages and store them in Exchange Online mailboxes using a similar approach to Teams. The compliance items are indexed and available for eDiscovery and form the basis for processing by Office 365 retention policies too. For more information, see this Ignite session.
It remains to be seen if Microsoft can convince significantly more Office 365 tenants to embrace the new Yammer. An integration with Outlook (desktop and OWA) where Yammer conversations can be viewed and responded to might help persuade some of the Exchange diehards. Making Yammer a first-class app that integrates smoothly into Teams blurs the lines between two apps that compete for customer attention today. But the big question remains if the new Yammer can deliver enough added value to an organization to justify the added expense of its deployment, support, end user training, and ongoing maintenance (including people to run communities).
Microsoft's Hope for Yammer
Microsoft points to itself as a good test case for Yammer and highlights how Yammer facilitates communication between Satya Nadella and employees, access to corporate groups like IT and Travel, and so on. There's no doubt that Yammer works for Microsoft, but the simple fact is that most Office 365 tenants do not operate at the same scale or have the same communication and collaboration needs that exist within Microsoft.
The changes Microsoft is making might convince some larger Office 365 tenants to renew their interest in Yammer, especially if data governance and compliance issues are resolved, but I think that Teams and/or email will remain the focus for collaboration in most tenants, especially those with under 20,000 seats. The bottom line is that Office 365 continues to offer multiple (often confusing) choices for collaboration solutions. Folding Yammer into Teams seems to be the ideal long-term solution, but I suspect that's not going to happen anytime soon.