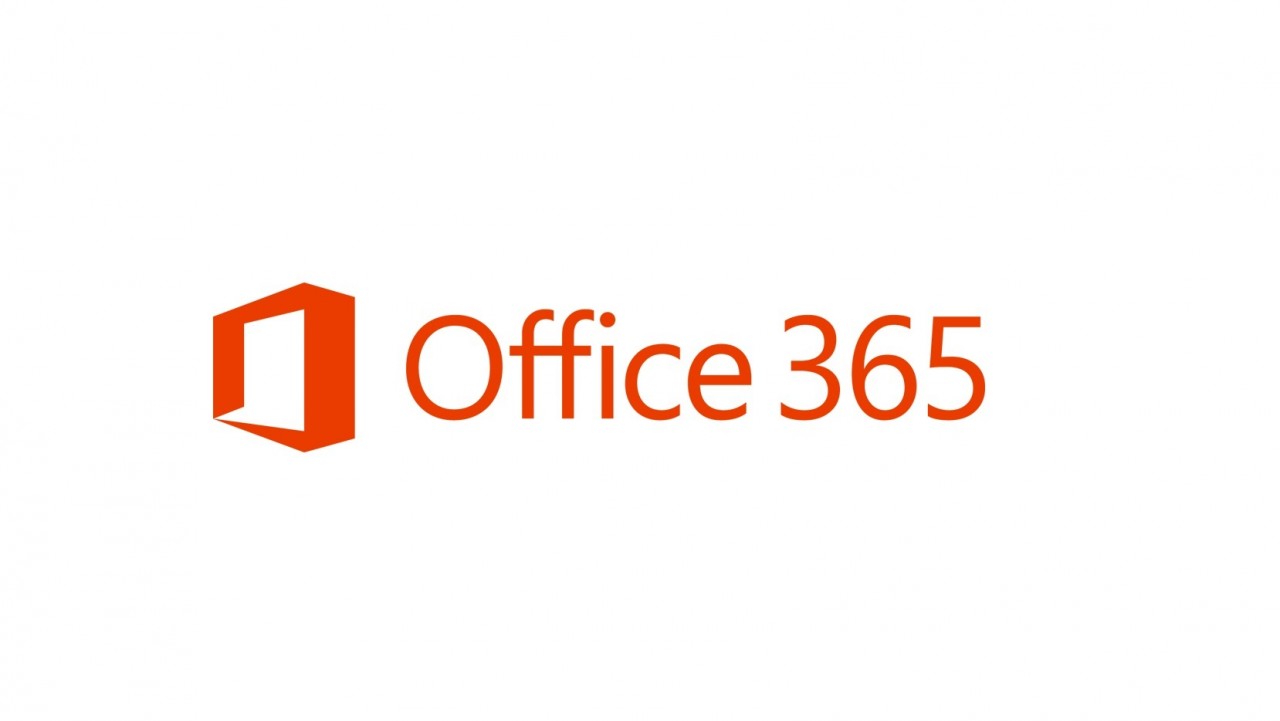 The Yammer community will have been relieved to have heard Monday's announcement that the long-awaited and much-promised connection between Office 365 Groups and Yammer is coming (Figure 1). According to Microsoft, the new capabilities will be delivered in a series of phased updates. However, only new Yammer groups will be able to take advantage of the linkup with Office 365 Groups.
One interesting thing is the storage of conversations, which will either be in Yammer or in Exchange Online (Outlook), depending on how you create the group. If you create through Yammer, conversations stay there; if you create a group from anywhere else, an Exchange Online mailbox is used.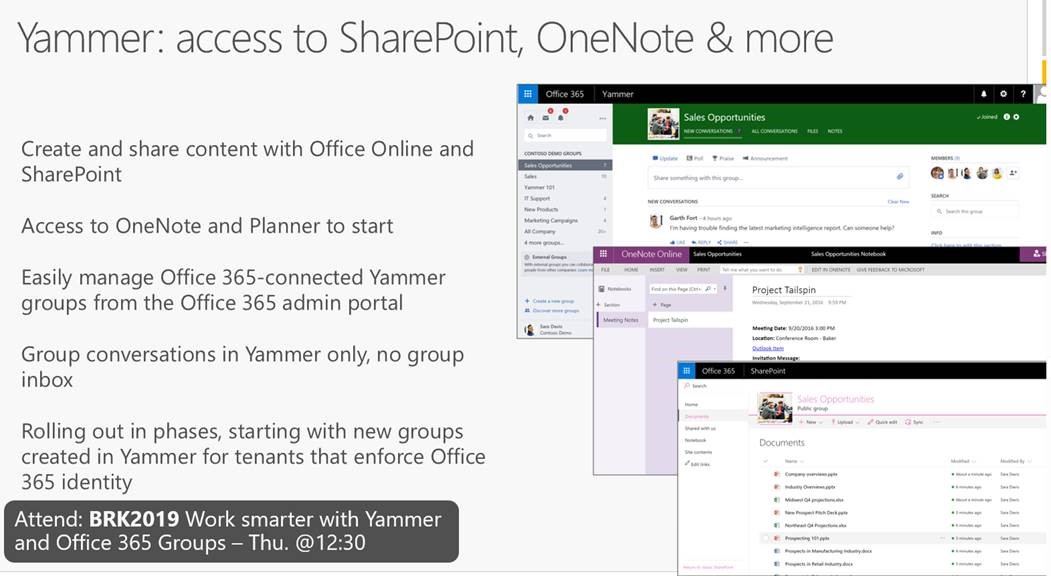 Deciding About Collaboration
It seems pretty clear that those who want to deploy Groups will have to make a decision whether they want to follow the Outlook or Yammer option, as it won't be possible to switch from one type to another. Figure 2 shows Microsoft's view of the different kinds of collaboration that exist within office 365:
Email centric: (Outlook) Office 365 Groups or traditional distribution groups
Document centric: Office 365 Groups or SharePoint team sites
Call and meet: Skype for Business calls
Connect across the org: Office 365 Groups (for small organizations) or Yammer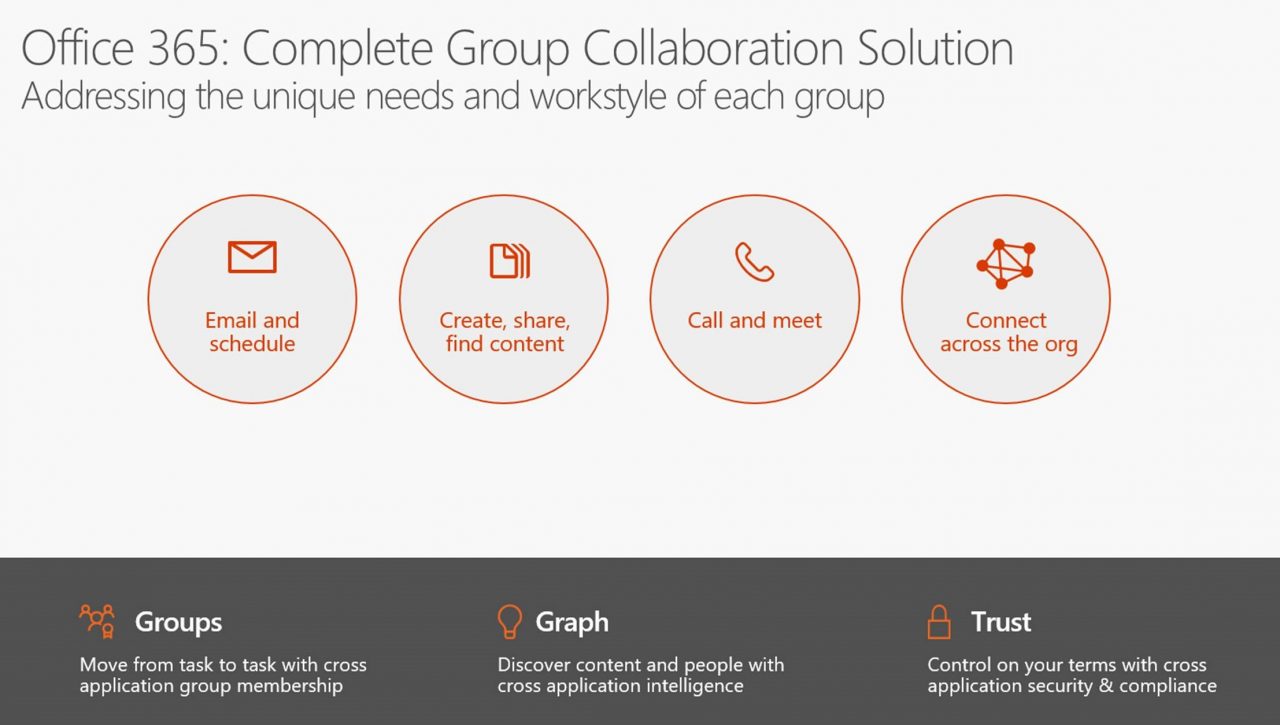 There will be lots of argument about this categorization but the salient point remains that an organization needs to figure out what kind of collaboration technology is best deployed to serve the needs of different groups and the company as a whole. It's best when the decision is made early as retrofitting is seldom easy and often impossible (without major cost).
Common elements between the two types are SharePoint document library and team site, a shared notebook, a shared calendar, and plans created in Microsoft Planner. The unifying component is the Azure Active Directory group object that contains the group membership and controls the access of those members to group resources.
Unanswered Questions
It seems like a lot of questions remain unanswered. As noted above, only new Yammer groups will get to connect to SharePoint Online and Microsoft Planner. You won't be able to switch conversations from one group type to the other. Essentially, if you want to use the new stuff, you create new groups once the code is available to your tenant.
No details were provided about administrative controls, either. For instance, will it be possible for a tenant to block the creation of one type of group to force the usage of others? In short, we need more information and more hands-on access to the implementation to know just how well the new connection will work in the field.
All in all, a good start, but work still remains to flesh out the story and answer the inevitable questions that exist. And at the end of the day, I wonder whether anyone will really care that the connection exists? Time will tell.
Follow Tony on Twitter @12Knocksinna.
Want to know more about how to manage Office 365? Find what you need to know in "Office 365 for IT Pros", the most comprehensive eBook covering all aspects of Office 365. Available in PDF and EPUB formats (suitable for iBooks) or for Amazon Kindle.