Yahoo to Spin Off its Core Business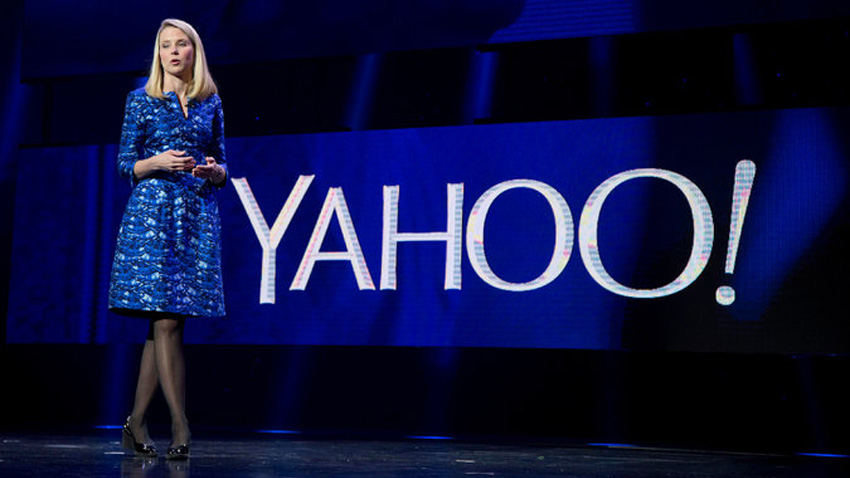 Well, it's official. After a tumultuous year in which it planned to sell off its $31 billion Alibaba stake and reassert itself as an Internet media giant, Yahoo is reversing course. It will now spin off its core business and all of its other non-Alibaba assets instead.
Yahoo's new plans are unfolding after a series of emergency board of directors meetings throughout last week. These meetings were triggered by activist investors who argued that Yahoo would be better off keeping its $31 billion stake in Alibaba, a China-based e-commerce company, and selling off the rest of the company instead.
Yahoo's board and senior leadership have resisted that strategy all year. But it's planned Alibaba sell-off was threatened by an IRS warning in September that it would not approve of Yahoo's tax-exempt plans for the sale. That means that Yahoo would have lost about $10 billion dollars on the sale. So Yahoo's board last week started the terrible process of looking at dismantling the company and keeping the Alibaba stake instead.
"Yahoo's Board of Directors, after careful review and consideration of how to best drive long-term value for shareholders, has unanimously decided to suspend work on the pending plan, announced in January of 2015, to spin off the company's remaining holdings in Alibaba," a Yahoo press release explains. "
Yahoo will now engage in what it calls "a reverse of the previously announced spin transaction." That is, everything except Alibaba—Yahoo's core Internet media and content businesses, Yahoo Japan, and more—will be "transferred to a newly formed company." Yahoo, in other words, is still splitting in two.
While it's not completely clear how this split will work, it appears that the company known as Yahoo today will in effect become a shell that controls a stake in Alibaba only. And that everything we think of as Yahoo—Yahoo.com, Yahoo Mail, Yahoo Search, and so on—will be part of this new company. One assumes the brand will remain unchanged.
"The separation of our Alibaba stake will be important to our continued business transformation," said Yahoo CEO Marissa Mayer, who has failed in her high-profile quest to save the company. "In 2016, we will tighten our focus and prioritize investments to drive profitability and long-term growth. A separation from our Alibaba stake, via the reverse spin, will provide more transparency into the value of Yahoo's business."
Outside of Alibaba, Yahoo's assets are minimal for a company with this kind of publicity. Yahoo Japan is worth about $8.5 billion, and the firm's core businesses are worth an estimated $3 billion to $8 billion, according to various estimates.
Yahoo warns that transactions of this scale require the approval of regulators, shareholders, and other third parties, and that shareholders would receive stock in both companies. The deal could take up to a year to complete.
Yahoo has scheduled a press conference for 6 am PT/9 am ET today and I will update this article as/if needed after that time.