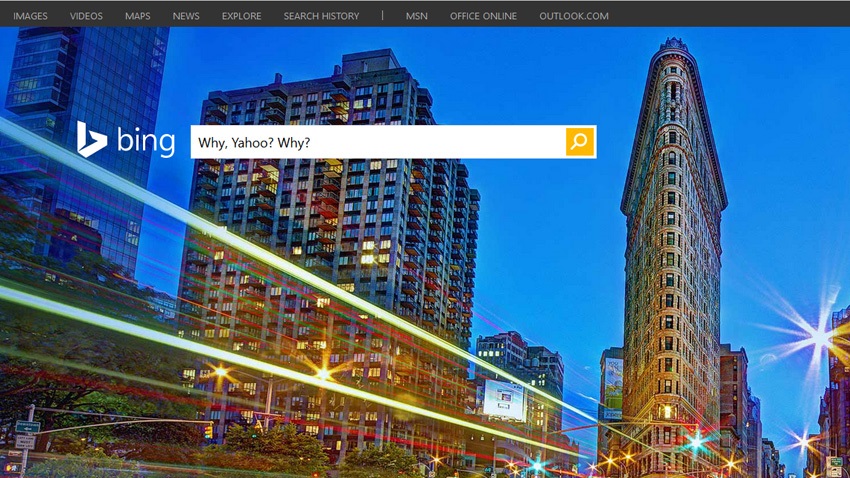 It is perhaps the worst-kept secret in personal technology: Yahoo, long bound by the terms of a multi-year search agreement with Microsoft, would like to break ranks and run back to Google. This week, Yahoo took a major step towards that transition.
Yahoo, you may recall, renegotiated the terms of its search partnership back in April, after months of high-level talks between the two firms's CEOs. At the time, it wasn't clear what had changed, with Microsoft and Yahoo only stating that they had "amended" their agreement to "improve the search experience, create value for advertisers and establish ongoing stability for partners."
A few weeks later, a regulatory filing revealed what had really happened: Yahoo was able to both insert language into the agreement that let either company terminate the search deal as soon as October 2015, a full five years earlier than before.
By the way, it's October 2015.
And Yahoo CEO Marissa Meyer, a former Google executive who is struggling to turn around the former Internet darling in any meaningful way, has been openly critical of the Microsoft deal since she joined Yahoo. She feels that the deal has financially underperformed financially for Yahoo and has limited the innovation Yahoo can add on top of search. If only there were some other option, some company that offered both better online advertising and better Internet search.
"On October 19, 2015, Yahoo and Google entered into a Google Services Agreement," a new regulatory filing reveals. "Google will provide Yahoo with search advertisements through Google's AdSense for Search service, web algorithmic search services through Google's Websearch Service, and image search services. The results … will be available to Yahoo for display on both desktop and mobile platforms."
That last bit was possible because Yahoo's revised search deal with Microsoft changed the nature of the partnership to one that is now "non-exclusive for both desktop and mobile." That is, Yahoo is free to sign-up with other partners now as well, and it has done so.
The Google/Yahoo deal will face antitrust scrutiny because of Google's monopoly position in both Internet search and Internet advertising, the latter of which was essentially state-sponsored when the U.S. Department of Justice refused to block Google's 2007 acquisition of DoubleClick. But the DOJ did previously block a 2008 ad deal between Google and Yahoo, so the possibility remains.
Sensing this, it's pretty clear that Yahoo will move slowly to embrace Google and then push Microsoft aside. The firm can claim that this first foray into Google advertising represents only a tiny chunk of its overall advertising volume, for now. And that it remains partners with Microsoft too.
As for Microsoft, the firm is talking the talk, since there is little else it can do, having previously capitulated to Ms. Meyers's exclusivity demands.
"We remain committed to the Yahoo syndication partnership and will continue to serve the majority of Yahoo traffic as outlined in our contract extension," a Microsoft statement notes. "Yahoo is a valued partner and we look forward to continuing to serve our advertising customers through the Bing Ads marketplace."