The April 8, 2014 end of support deadline for Windows XP is rapidly approaching. As I'm writing this, Net Market Share is reporting that in February 2014, Windows XP still had a sizable 29.53 percent share of the overall desktop PC market. While most everyone reading this would agree that Windows XP is long overdue for replacement, the reasons why some IT departments aren't upgrading to Windows XP are many and varied.
Windows XP was officially released on October 25, 2001. That makes Windows XP more than 12 years old, and Microsoft is keen to get customers — both business users and consumers — off Windows XP and migrated on to newer OSes – so much so that it's currently offering a $100 rebate to consumers who have Windows XP and purchase a new PC running Windows 8.1 from a Microsoft retail or online store.
Microsoft has also launched a website for the computing masses that tells them whether they're running Windows XP called AmIRunningXP.com. The fact that Microsoft even needs a website designed to tell users what OS the PC they're sitting in front of is running underscores the immense marketing and communication challenges Microsoft has to surmount in order to get consumers migrated off of Windows XP.
In order to provide some additional information on the topic I've decided to put together a guide that serves as a resource for the Windows XP end of support deadline, and what it means for Petri IT Knowledgebase readers. I'll be updating this article with new links and information over time, so bookmark this page and check back often for updates.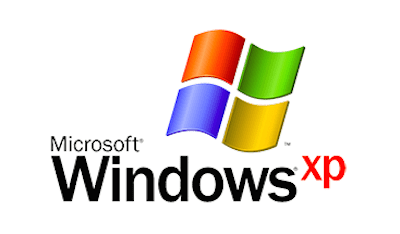 What is Windows XP End of Support?
Windows XP end of support is the date that Microsoft has selected when all technical support and security patches for Windows XP will end. After this date, Windows XP won't be supported unless you enter into a custom support agreement (CSA) with Microsoft to cover the gap between your migration off of Windows XP and onto a newer OS. A CSA requires a premier services agreement, and a post by a Microsoft employee on TechNet mentioned that a CSA could provide "…critical security updates, technical assistance and continued support for the product after April 8th." A story by The Register indicated that the support cost for a CSA could be as high as $200 per machine running Windows XP, and Petri It Knowledgebase Contributing Editor Aidan Finn says that "…the Irish government HSE (health service) and the UK NHS (national health service) have signed agreements. As far as I know [those agreements] start at $1 million and go up from there."
So in a nutshell, a CSA would likely be considered only by the largest enterprises who are migrating from Windows XP to a newer OS and whose migration extends past the April 8th, 2014 deadline.
When does Windows XP support end?
It'll end on April 8, 2014. It's also important to note that Office 2003 support ends on the same date. While Microsoft has announced that is will extend anti-malware protection for Windows XP, the message is clear: Microsoft will no longer be supporting Windows XP, which means that bugs, glitches, and other vulnerabilities will remain perpetually unfixed.
Why is Microsoft so eager to get users off Windows XP?
There are several reasons that Microsoft wants people to migrate off Windows XP, but the biggest is that Windows XP is more than 12 years old, and vast improvements have been made over the years in OS design and development. Windows Vista, Windows 7, and Windows 8.1 all offer significant upgrades over Windows XP, particularly in the areas of OS security and performance. The more cynical system administrators and some critics have pointed to Microsoft's struggles with Windows 8.1 adoption among both enterprises and consumers, and see Microsoft's desire to get people to migrate onto their latest client OS in more financial terms. While I personally favor the first reason, there's no doubt that Microsoft is also seeing Windows XP end of support as a chance to boost the fortunes of Windows 8.1.
Does this mean Windows XP will stop working on April 8, 2014?
Windows XP will continue to function normally after the end of support date, although there does seem to be a fair amount of misinformation on the Internet about this. For example, Google search volumes for "Windows XP end of life" outnumber "Windows XP end of support" by a fair amount.
Will Windows XP still get security updates?
Microsoft has said that Windows XP will no longer be updated or patched, and that includes security updates. That said, Microsoft has extended anti-malware protection for Windows XP up to July 14, 2015. And see my note about CSA agreements with Microsoft earlier in this post.
How many computers are still running Windows XP?
As stated earlier, data from Net Market Share indicates there were more than 29 percent of PCs throughout the world still running  various editions of the Windows XP operating system in February 2014. The Register has reported that more than 500 million PCs are still running Windows XP, which is worrisome from a global IT security perspective.
Why aren't people migrating off Windows XP?
There are many reasons why some consumers and businesses haven't migrated off of Windows XP, and I'll list some of them below.
Existing PCs are too old to run newer OSes
Limited IT budget for upgrade
Limited budget for user training for Windows 8.1
Have business-critical applications that require Windows XP and/or Internet Explorer 6
Windows XP meets their existing IT needs
What are the risks of sticking with Windows XP?
In operating system terms, Windows XP is a dinosaur. It was designed in an era when smartphones, tablets, streaming media, and many modern technological conveniences simply didn't exist. Even the world wide web was less then a decade old when Windows XP arrived on the scene, so Windows XP simply wasn't designed to take full advantage of all those advancements. Perhaps most importantly, Windows XP will no longer be patched or updated. In the words of Tim Rains, director of Microsoft's Trustworthy Computing Group, running "…Windows XP when the product is obsolete (after support ends), will increase the risk of technology being affected by cybercriminals attempting to do harm." Rains makes a compelling argument on the security front for consumers and admins alike to get off of Windows XP onto a newer OS. Petri contributor Richard Hicks has put together a nice summary of the new security features in Windows 8.1 for those interested in moving to that OS, and even Windows 7 offers a vast improvement over Windows XP on the security front.
How do I upgrade from Windows XP to Windows 7?
We've published a number of how-to articles covering the upgrade process from Windows XP to Windows 7.
How do I migrate from Windows XP to Windows 8?
We have a number of articles that will help you upgrade from Windows XP to Windows 8.1, and I've listed them below.
If I'm unable to migrate from Windows XP, what are my options?
As mentioned previously, Windows XP will still continue to work normally after the end of support date passes. I've written a separate article that offers some tips and advice on what to do if you've decided to stick with Windows XP. Have any questions about Windows XP end of support you'd like us to answer in this article, or would like to comment on why you're not migrating off Windows XP? Feel free to add a comment to this blog post or reach out to me on Twitter or Google+ (see below for contact details).