Windows Server vNext Technical Preview Due in May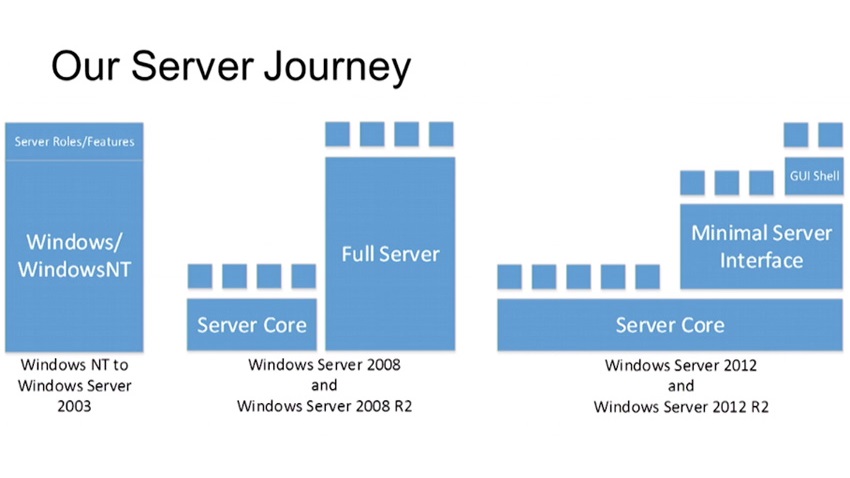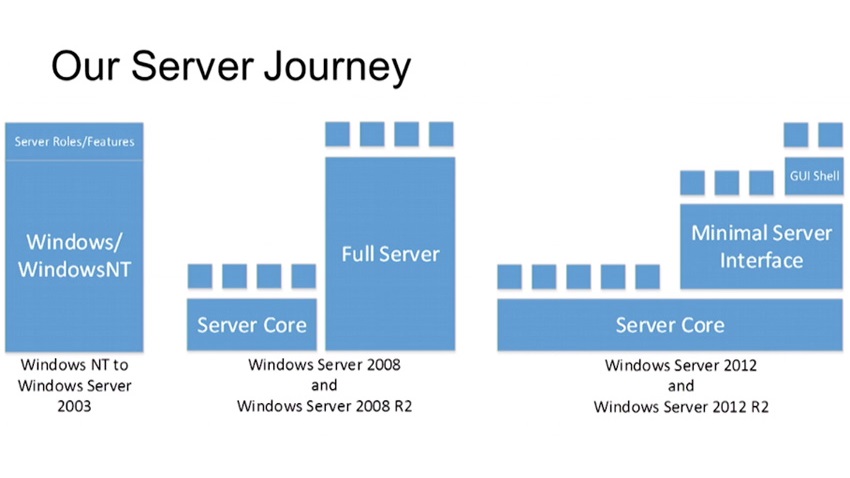 When Microsoft announced the Windows 10 Technical Preview last October, it was accompanied by the first-ever Windows Server vNext Technical Preview release as well. Since then, however, development of these systems has diverged, and Microsoft hasn't ever delivered another Server Technical Preview release. But that's finally going to change: a new Server Technical Preview build is expected next month.
Microsoft has vacillated between concurrent releases of Windows on the client and server over the years. But the need to ship these products concurrently has certainly gone down—if not disappeared altogether—in this new "mobile first, cloud first" world. So while the decision to decouple Windows 10 and Windows Server vNext may be disconcerting from a nostalgia perspective, the truth is that few businesses are racing to deploy both products side-by-side anyway.
After the initial Windows 10 and Windows Server vNext technical preview releases last October, the Windows client team pushed forward with new builds—shipping even a version for phones back in February—while the Server team was largely silent, promising only to deliver a second milestone build sometime in 2015. But with that first Server vNext build expiring on April 15, 2015, some customers were getting antsy for an update.
This past week, Microsoft said that it would provide an update that would let testers continue using the Server Technical Preview past the April 15 expiration. More important, perhaps, it also set a timeline for the next release. "The next preview [will be] released in May," the Windows Server team announced. Microsoft Ignite is also scheduled for May and could be the target for this release.
Details about Windows Server vNext are still a bit vague, though a few new details have leaked out since last October.
Microsoft Distinguished Engineer Jeffrey Snover said in February that Windows Server vNext would have a "datacenter abstraction layer" that would provide for "software-defined everything," an expansive bit of functionality that explains the merging (or "refactoring") of the previously separate Server and System Center products and teams.
Server vNext will also allegedly include a "nano server" SKU or server role that presumably fits under Server Core from a functionality and footprint standpoint, providing "a new headless deployment option for Windows Server."
Earlier this month, Azure CTO Mark Russinovich said that open-sourcing Windows was "definitely possible," and while it's easy to read too much into this statement, it seems like opening sourcing the Server versions of Windows would make more sense to the company than doing so with the client OS, should such a thing ever happen. Indeed, Microsoft is already open sourcing much of the .NET stack, which plays a central role in Server.
"So many Microsoft customers are now relying on open source code," Russinovich said. "And that means Microsoft must embrace it too."
On the record, Microsoft has said repeatedly that we can expect to hear more about Windows Server vNext—as well as Windows, of course, at its Build and Ignite conferences, which are coming up in April and May, respectively. Build starts April 29 in San Francisco, while Ignite—the successor to TechEd—gets underway the following Monday in Chicago.