Microsoft Stumbles with Windows 8.1, Internet Explorer 11 Updates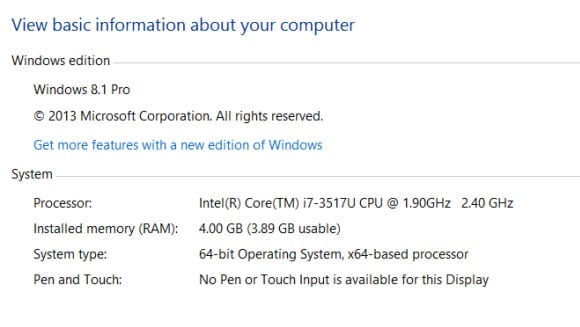 So much for the almost three-month hiatus between Windows 8.1 release to manufacturing (RTM) and general availability (GA) that was supposed to give manufacturers and partners time to update drivers and applications so that the upgrade would prove glitch-free for users. Not only have there been widespread reports this week that some tablet users are experiencing problems booting after upgrading to Windows RT 8.1, but it also seems I'm not the only person to be having difficulties with Internet Explorer 11 (IE11).
Google recently corrected an issue that led to a formatting problem when returning results from its search engine. Meanwhile, I'm still unable to view videos on YouTube correctly. All other video services seem to display without any problems. Adobe isn't much better. Internet Explorer and Acrobat Reader integration needs to be updated to work with IE11's new Enhanced Protected Mode. Currently there is no update available for Acrobat Reader, and opening a PDF in IE11 produces a security warning that you are about to exit Enhanced Protected Mode, which will be confusing for many. Surely that wouldn't have been too difficult to fix in time?
Windows 8.1, Internet Explorer 11: Microsoft Dropped the Ball
Harder to swallow, is that Outlook Web Access (Exchange 2007, 2010 and 2013) doesn't load in Internet Explorer 11. Microsoft has issued an advisory workaround for the issue. So not only has Microsoft dropped the ball with its own products – does it not dog feed Exchange and Windows 8.1 internally? – but Microsoft should have identified problems with Google Play, Google Search, and Acrobat Reader, and worked with the companies to ensure there was a resolution to these issues before general availability.
Apart from the Windows RT boot issue, none of the other problems I've identified here are showstoppers. But considering the ubiquitous use of Google Search, Acrobat Reader, and OWA, these small-but-annoying glitches are what can make the difference between users having a positive experience of a new OS or rousing ire for the sake of a little more attention to detail.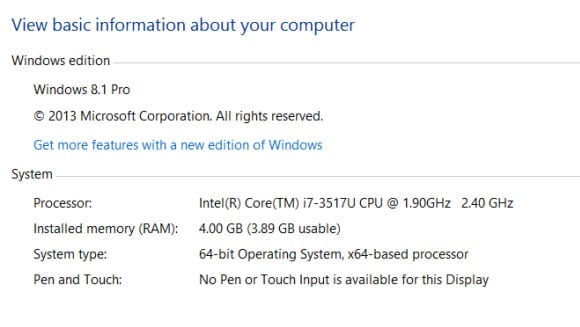 Avoid Using Windows Store to Upgrade Multiple Devices
As for the upgrade process itself, don't even get me started. Windows Store has proven wholly unreliable. Cryptic error messages – or worse, no error message – failure to load Windows Store to start the download, the need to start the process logged on with a local administrator account that's linked to an online Microsoft account… the list goes on.
At first glance, it appears there is no way to download the Windows 8.1 bits – even if you have a Windows 8 product key – without using the Windows Store, which is frustrating if you need to upgrade multiple devices. But it is possible to get hold of the bits to perform an upgrade – simply follow the directions in my previous article, "How to Upgrade to Windows 8.1 Without Using the Windows Store."