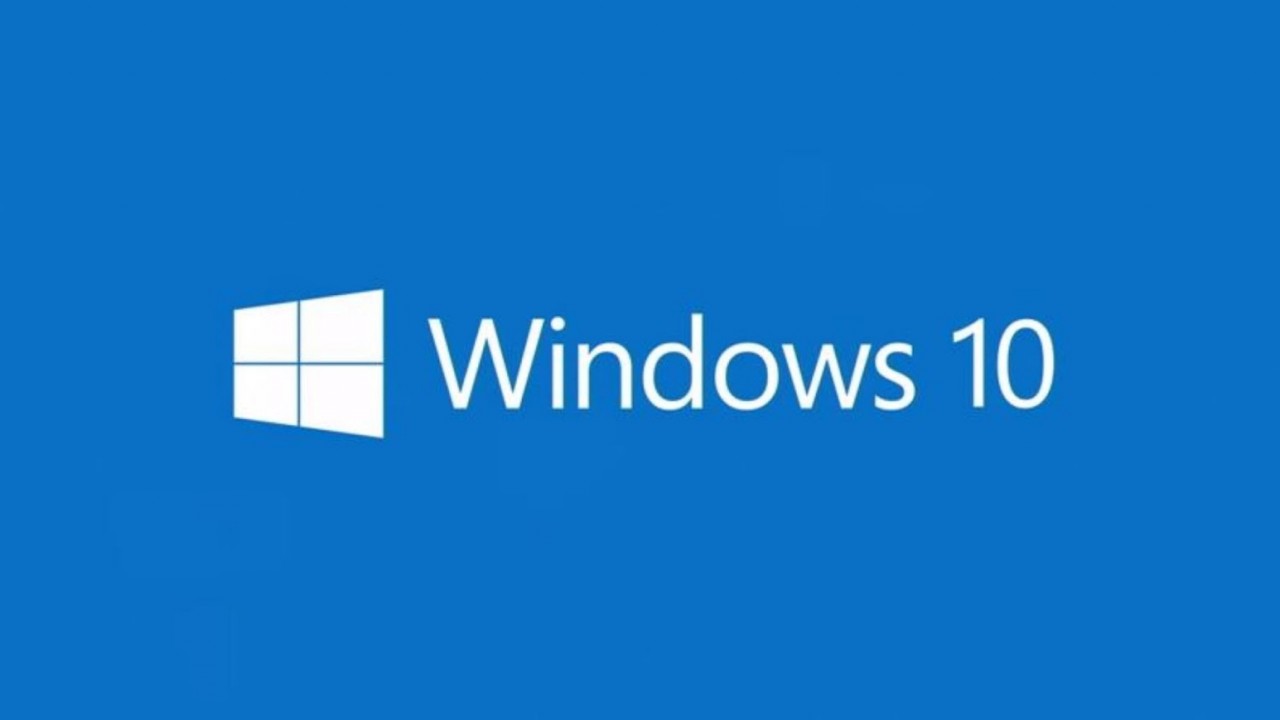 Apple iCloud, mapped drives, Trend Micro, F5 VPN clients, and AMD graphics still causing problems for Windows 10 version 1809 users.
Microsoft rereleased Window 10 version 1809 on November 13th but it looks like the software update is still causing problems for some. If you are not aware of the story behind the ongoing saga, the Windows 10 October 2018 Update, or Windows 10 version 1809 as it's officially known, was originally released on October 9th for 'seekers', i.e. those who actively open the Settings app and click Check for updates.
But a few days later, Microsoft pulled the update due to issues where some users were losing data during the upgrade process. In October, Microsoft used the Windows Insider Program to test patches for the data loss issue, plus another other problem that came to light when extracting files from zip archives. Build 17763.134, which is the version Microsoft released on November 13th, fixes both these problems. Users that had already installed 1809 before it was pulled received a cumulative update via Windows Update, also bringing them up-to-date with the latest build.
For the original story, see Microsoft Pulls Windows 10 October 2018 Update from Windows Update on Petri.
Mapped Drives Don't Reconnect
After the first release of Windows 10 1809 in October, some IT professionals noticed that mapped drives weren't reconnecting after a reboot, displaying a red mark in File Explorer. This problem wasn't fixed in the latest update. According to Microsoft, a patch should be expected by the end of November. It's not unusual for Microsoft to issue two or three cumulative updates for Windows 10 in a month. In the meantime, Microsoft is offering a couple of workarounds here.
Apple iCloud Doesn't Sync
Apple iCloud users have their own issues with Windows 10 1809. Microsoft has acknowledged a problem with iCloud for Windows version 7.7.0.27 that causes a problem with synchronization. Microsoft says that it is working with Apple to provide a fix and that it has blocked the 1809 update for users with iCloud installed.
Trend Micro
Trend Micro's OfficeScan and Worry-Free Business Security software are also incompatible with the update and Microsoft has blocked 1809 at Trend's request. According to Trend's website, patches are now available for OfficeScan and an older version of Worry-Free Business Security. If you are using Trend software, you can get the latest information on patch availability here.
F5 VPN Clients Lose Network Connectivity
Microsoft is acknowledging a problem with F5 VPN clients were network connectivity is lost on split-tunnel configurations. As a workaround, you can force all traffic through the VPN tunnel. Microsoft says it is working on a resolution but there's no information about when it will be available.
AMD Radeon HD 2000 and HD 4000 Graphics Break Microsoft Edge
And finally, AMD Radeon HD 2000 and HD 4000 graphics cards can cause a problem with tabs in Edge where you might see an error message 'INVALID_POINTER_READ_c0000005_atidxx64.dll'. Microsoft says that there could also be performance issues with the lock screen. These graphics cards are no longer supported by AMD, but Microsoft says that it is investigating the issue.
Block Windows 10 Feature Updates
It would be an understatement to say that the Windows 10 version 1809 rollout has been a disaster for Microsoft. While the number of uses that lost data is likely relatively small, the negative PR won't do anything to instil faith in the company's ability to reliably update Windows. For the time being, I recommend holding off on installing Windows 10 version 1809.
If you are not already doing so, use Windows Update to block Windows 10 feature updates until Microsoft moves them to the Semi-Annual Channel (SAC). This usually happens around three months after release to the SAC (Targeted) ring. Even at that point, you might want to just start your testing as it seems almost certain that Microsoft is unable to provide reliable updates to the SAC ring at this time.
For more information on blocking Windows 10 feature updates, see How To Defer Windows 10 Feature Updates on Petri.
Feedback Hub Improvements
The issues with zip files and data loss were already known but hadn't been fixed because they weren't affecting enough people. To avoid this issue in the future, Microsoft has added a new field to the Feedback Hub that allows Insiders to give problems a severity rating. But it remains to be seen whether this will be enough to surface serious problems so that they are fixed before general release.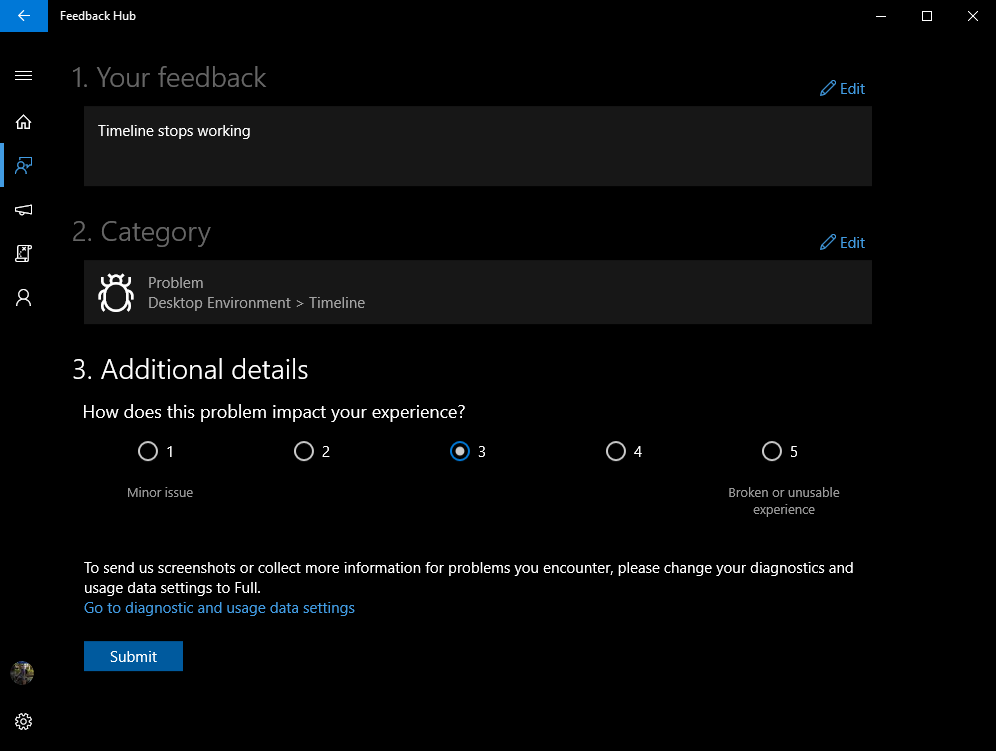 If you have already installed Windows 10 version 1809 or just want to keep track of developments with the issues I have outlined in this article, check Microsoft's Windows 10 Update History page here.