Today Microsoft held a private invitation-only event for members of the media to see Windows codename "Threshold" for the first time. In this article I will look at Microsoft's announcements, observed second hand via live blogs and tweets, from an IT pro's perspective.
Editor's Note: We're covering the Windows 10 announcement today from a number of angles, including a Windows 10 overview by Jeff James, and an article on Windows 10 DevOps and development-related topics by Blair Greenwood.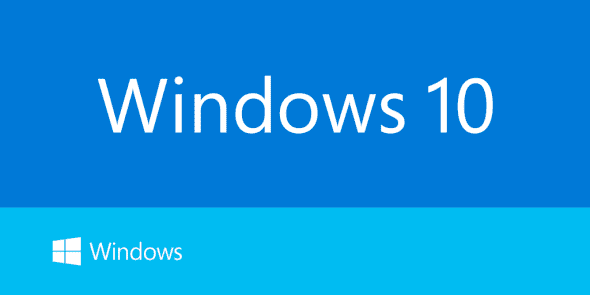 The Enterprise Market
It's been a few years since Apple mistakenly said that we are in a post-PC era. Much has been proclaimed about the death of the PC. Yes, sales dipped, but things changed in the last year. Tablet sales aren't climbing like they once were, thanks to several factors including market saturation and the "netbook effect" of ultra-low-cost devices that offer an inferior experience. In contradiction to this, PC sales in the enterprise have experienced climb in the last year. According to Microsoft, "… in the first half of this year, shipments of enterprise PCs grew 14%. In that same time period, shipments of Windows enterprise tablets grew 33%". Obviously the end of life for the support of Windows XP has had an impact, but the increased shipment of enterprise tablets makes me think that enterprises are starting to embrace a new way to do productivity computing, in a manageable method.
This event, held privately with only a small group of invited members of the media, was to focus on the next version of Windows for the enterprise. I looked at many of the attendees and wondered how many knew AppLocker from BitLocker, but as it turned out, that wasn't so important.
We know that Windows 7 is being deployed in most cases on traditional PCs. Microsoft acknowledges that enterprises have pushed back. When questioned on this, the presenters responded with "We hear push back about too much training." Joe Belfiore of Microsoft said "We're looking to find the balance, so that all the Windows 7 users get a familiar experience on the devices they already have." Windows 7 users should only notice an increase in performance and features, seeing this as an obvious upgrade. This is made clear by one of the first points in Microsoft's presentation: familiar, compatible, and productive.
New Windows 10 Features Shown
To be honest, there was very little shown from this early preview build of Windows 10 that was not previously known about. The main thrust could be interpreted as bring the familiarity of the Windows 7 interface to a Windows 8.1 core.

Microsoft confirmed the new start menu (with live tile functionality), windowed universal apps, and multiple desktops (see this video). Microsoft has made huge efforts to undo the alienation that enterprise desktop users felt with the release of, and ignored feedback on, Windows 8.  Joe Belfiore said "As users start using these apps they should just feel familiar and work in a way you'd expect with a mouse and keyboard." There is no more duality or UI shock as you switch from desktop to metro apps. Universal Apps will run in Windows by default on desktop-like machines.


Windows 10 will be one common OS that will run on all classes of devices: phones, tablets, PCs, and Internet of Things (IoT). This is highly desirable because it simplifies management. Speaking of which, mobile device management (MDM), probably in the form of Windows Intune, will be used to manage each class of Windows 10 device.
Data security is critical to the enterprise. Bring your own desktop (BYOD) is still a trend in the USA, so Microsoft will isolate personal data and corporate data from each other, enabling easier control and selective wipe.
Terry Myerson and Joe Belfiore made it clear that the technical preview release is a very early build. That might explain why have not seen any revolutionary features in the OS … yet. CIOs do not upgrade an OS just because it is possible. Windows 7 works and is pretty powerful (especially the Enterprise edition) so Microsoft needs to bring something more than just a UI that reflects the Windows 7 experience to get CIOs to invest in yet another disruptive desktop OS upgrade project and all that it would entail. But let's watch this space; apparently Windows 10 will not RTM until at least mid-year 2015, with the customer preview coming in early 2015.
The Future of Windows from Here
Myerson said "We're inviting our enthusiastic fans to evaluate it with us. We know they're a vocal bunch." The Windows Insider evaluation program will launch on October 1st, and this will enable participants to install the Windows 10 technical preview, evaluate it, and provide feedback to Microsoft.
Some of the rumours about Windows 10 might make you think that it would have a short support lifecycle, which would be a huge worry for enterprise customers. When asked about this, Microsoft responded that "One of the things we offer for enterprises is a mission critical level of support. Microsoft will support them for a long time. We have ways to support our products for well north of 10 years."
The Windows Server vNext preview, which we, as expected, heard nothing much about, starts sometime after the start of the preview.
The keynote at TechEd Europe should prove to be a must-watch event if you want to learn more about Windows 10, as the presence of Joe Belfiore in the keynote might suggest.