One of the biggest cheers at last week's Microsoft Ignite 2015 conference in Chicago was reserved for Joe Belfiore's demo of Windows 10 Mobile Continuum, a feature that takes advantage of Windows Universal Apps to provide a seamless user experience when switching between different displays. Belfiore demonstrated how the Microsoft Office Word app, running on Windows 10 Mobile, scaled when the device was connected to a large screen, providing the same experience as on a PC; along with keyboard and mouse, which adapt from touch mode to work like you'd expect a PC mouse and keyboard to behave.
With many already relying on smartphones as their primary computing device, and tablet sales in decline, when your notebook is due for replacement you might not be looking for an Ultrabook convertible, but instead a new phone with Continuum support. And there's little reason to doubt that today's mobile devices can provide an adequate experience for everyday computing tasks.
Snapdragon's 400 1.2GHz quad-core processor, which powers Microsoft's Lumia 640 and a host of other portable devices, is already considered old technology, but provides a smooth experience and is capable of multitasking, or at least the illusion of multitasking that's presented by the operating system.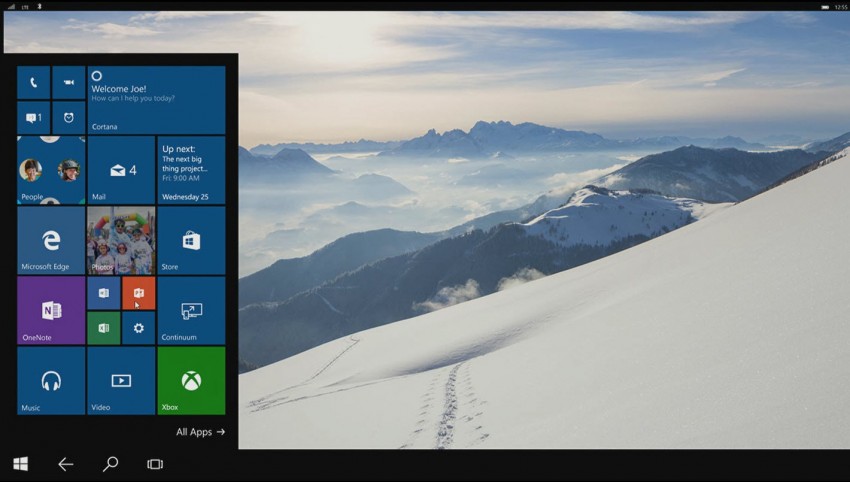 Windows Phone 8.1 running on the Snapdragon 400 doesn't break out into a sweat streaming music to a Bluetooth speaker, maintaining an IPsec VPN, while running other apps as if to say 'come on and see what else I can do'.
Even for IT professionals, workloads that might have been processed locally in the past, such as setting up test labs in virtual machines, have been moved to the cloud. And with the promise of nested VMs in Hyper-V 2016, it's likely that those few remaining workloads can also be moved. Some specialist and processor-intensive tasks, such as rendering video, will still require a PC, but it's a task that can be relegated to old hardware.
Mobility and Cloud
Our decreasing reliance on monolithic PC software was evidenced recently when I installed Windows 10 on my primary device. Usually I avoid this kind of task, because of the hours involved in reinstalling apps. Office Click-To-Run replaced the bulky MSI install I'd previously used, and might not be required in the future when the Office Universal Apps for Windows come out of preview. And other than a few pieces of specialist software, I was up and running within the hour.
Along with everyone else, I use my phone for content consumption; leaving the notebook for content creation and working with remote desktops, down to the need for a full keyboard and mouse experience, something Windows Phone 8.1 Update 2 doesn't fully support yet, and a large display.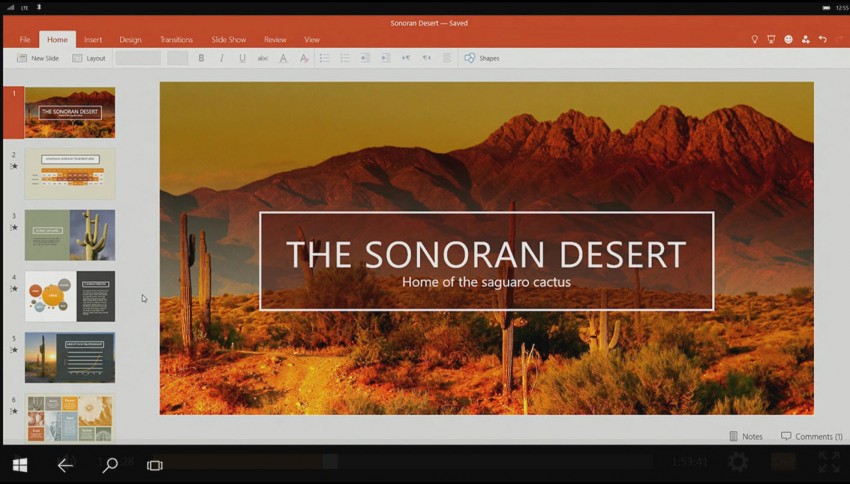 Portable Displays
That said, there are clearly some roadblocks to Continuum being widely adopted, not least the need to turn around the developer uptake of Windows Universal Apps. Bluetooth mice and keyboards have been commercially available for years, but if Continuum-like technology is to take off, portability will need to come to display technology. For the mobile professional, instead of carrying a notebook, a lightweight display with built-in keyboard and battery pack could be an alternative.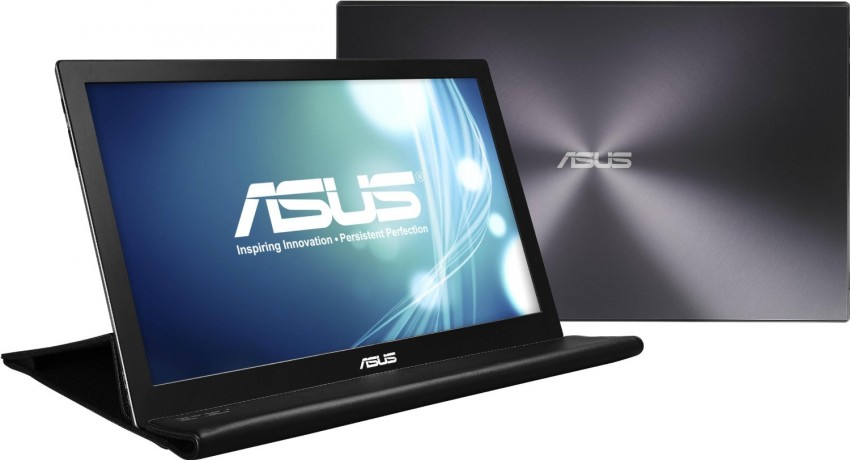 Samsung and other smartphone manufacturers are already using flexible active-matrix organic light-emitting diode (AMOLED) displays, as seen in the Galaxy S6 Edge, and a foldable 18-inch display was demonstrated last year by LG. While lightweight flexible displays are currently only being manufactured for specific purposes, mainly for use in smartphone and watch displays, portability in display technology opens a lot of possibilities for the future of mobile computing.
Supporting Technology
If Continuum and Universal Apps can deliver a fluid user experience across different displays, then all that leaves is for the hardware to catch up, and it hasn't got very far to go. Microsoft has announced that new hardware will be required to support Continuum, which will be available in Lumia phones later in 2015, and portable monitors are starting to emerge, even if they don't go as far as using flexible OLED technology just yet.
One Device is Better than Three
In the developing world, smartphones are often already the only computing device that people own, which partly explains the attention Microsoft has paid to the budget end of its Lumia range since its acquisition of Nokia's phone business in 2014. But the first world excess of owning a notebook, tablet and smartphone may soon become a first world problem, as it's not only an expensive option, but complicates the end-user experience with the need to synchronize, update and maintain three devices when one might feasibly do.