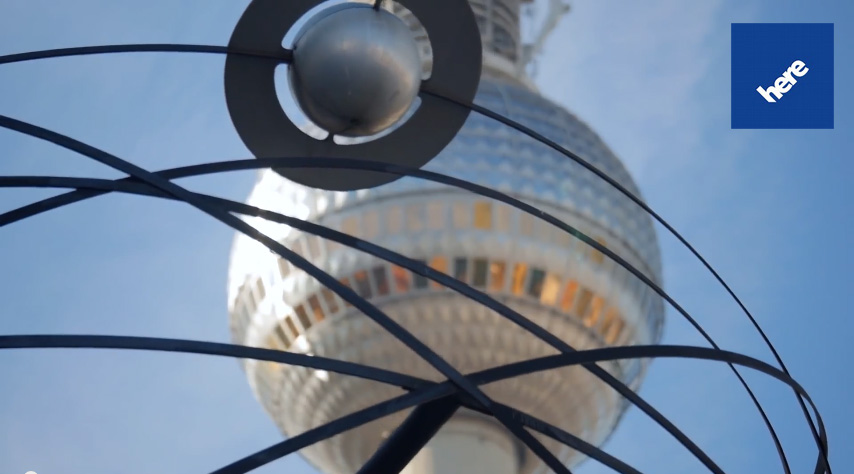 This past week, a Bloomberg report claimed that Nokia is considering shedding its HERE mapping and location business unit. Microsoft is on a short list of companies that could purchase HERE. Since this technology is so strategic, it should do so.
As you may recall, Microsoft purchased Nokia's devices and services businesses for about $7.2 billion in 2014, after announcing the deal the previous fall. Widely rumored before the announcement, many assumed that the software giant would acquire Nokia's HERE mapping business as well. But that didn't happen, allegedly because Nokia was asking too much. So Nokia kept HERE and Microsoft entered into a four year licensing deal for the technologies instead.
But today, about a year after Microsoft's acquisition of the heart of Nokia was consummated, much has changed.
Microsoft quickly laid off about half of the 25,000 employees that joined its ranks from Nokia in 2014, and shuttered manufacturing and R&D facilities around the world. But with handset sales dropping, the impact of the Nokia purchase has been largely negative on Microsoft's bottom line. And some question whether the Windows Phone business can even survive in a smart phone market dominated by Android and, to a lesser extent, iPhone.
Nokia's technological impact to Microsoft is less clear. The firm's employees brought mobile and design expertise to the company, and of course senior executive Stephen Elop—who was previously Nokia's CEO—has returned to Microsoft as well. Elop oversees Microsoft's hardware businesses, which include Surface, Xbox and hardware peripherals in addition to phones.
As for Nokia, over 90 percent of its profits and revenues come from its legacy networking business, with HERE and R&D/patent licensing making up the rest. HERE contributed nearly $1 billion in revenues last year, but the business has been in the red for years. But the technology is popular, and is licensed by Facebook, Microsoft, Yahoo, and others, and is used by the navigation systems in 4 out of 5 cars. The business is valued at over $2 billion.
For Nokia, a HERE sale could help it reduce debt and boost its stock ranking above junk status.
The question, of course, is whether HERE has much of a future given the dominance of Google Maps and the strong pushes that both Apple and Google have made in automobile integration solutions. But for Microsoft, HERE is as much of a no-brainer as was the purchase of Nokia's devices and services businesses, in that HERE is just as strategic and necessary.
HERE provides Microsoft with two critical pieces that it should own, not license: Trusted and known-good mapping and location services that it can continue integrating into its own personal computing and enterprise computing platforms like Windows, Office, and Azure. And a solid entry into the embedded and automobile integration markets that it is now shut out of. The only gray area: like Nokia's devices and services businesses, HERE does come with some unwanted headcount, in this case over 6,000 employees.
The problem for Microsoft is that HERE is just as strategic for other companies as it is for them. Apple, in particular, has been burned by the poor reception to its in-house Maps software and could use HERE to bolster its Mac and iOS solutions, and to provide a Google Maps alternatives in connected cars.
There are other possibilities as well. An automobile maker or group could simply buy HERE in order to continue using the technologies in their cars and shut down or deemphasize the HERE software for mobile devices. Uber has allegedly been contacted as well.
But the one company that could make the most of HERE, of course, is Microsoft. And it should do so before HERE is snatched up by a rival.