Updated 6/28: Added new information from BUILD about Windows 8.1 features.
With the official release of Windows 8.1 just a few months away, Microsoft has been steadily doling out more information about what this free update to Windows 8 will include. Windows 8.1 was the highlight of Microsoft's recent BUILD conference, during which a Windows 8.1 preview was also made available for download.
So what does Windows 8.1 have to offer? Windows 8.1 has a surprisingly large number of new and updated features for a free update, and it addresses a few — but not all — of the concerns that many IT professionals have had about Microsoft's latest client OS. I've downloaded and installed the Windows 8.1 preview, and here are some initial thoughts.
User Interface: Boot to Desktop and Start Button
Based on the dozens of emails about Windows 8 I've received from readers, the two most requested Windows 8 changes were the ability to boot directly to the Windows desktop and to return the start button. Windows 8.1 does include a configuration option that lets you boot directly to the desktop, and Microsoft has added a start button to the desktop and Metro halves of the Windows 8.1 UI.
To be accurate, however, the new Windows 8.1 start button doesn't behave in the same way as the old Windows start button. Left-clicking on the Windows 8.1 start button will toggle between the desktop and the start screen, while right-clicking on it brings up a menu with a variety of options. The new start button is always visible on the desktop, but will only appear on the Metro-style start screen if you move you mouse pointer to the lower left corner of the screen. This contrasts with the old start button, which most users used as a navigation tool to find their favorite programs via a branching menu of installed programs. I've taken screengrabs from the preview build (below) that illustrate how the new start button operates.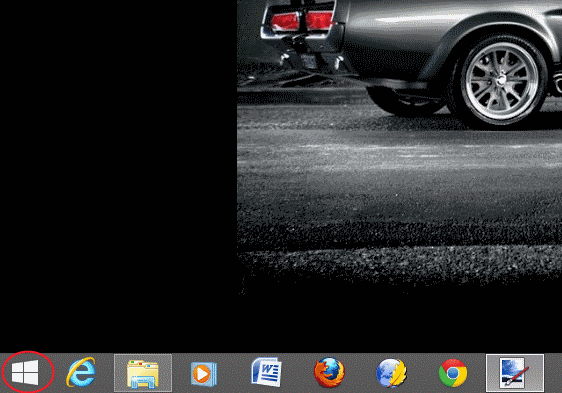 Screengrab from the Windows 8.1 preview release showing the new start button (circled).
Will this make critics of the removal of the original Windows start button and start menu happy? Probably not, since the operation of the button is radically different from what millions of Windows users are accustomed to with Windows XP and Windows 7. It's a step in the right direction, but IT administrators weighing Windows 8 deployment training costs will likely still have user-training issues with the new implementation.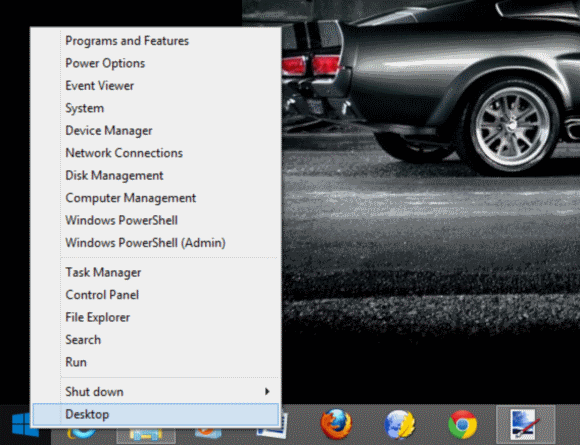 Screengrab from the Windows 8.1 preview release showing the menu that appears when you right-click on the new start button.
Another new Windows 8.1 feature is the ability to more easily share screen real estate with multiple apps, which goes a long way to making the more touch-friendly Metro-style side of Windows 8 easier to use with a mouse and keyboard. Jensen Harris from the Windows User Experience team walks users through some of the other UI changes in a helpful video clip, which I've embedded below.
Security: Biometrics, Device Encryption, and Assigned Access
Windows 8 already has some impressive security credentials, and Windows 8.1 adds a number of new security features. I'll focus on the biggest improvements in this release: enhanced biometric security, improved device encryption, and assigned access.
Biometrics are becoming increasingly important for IT security, whether you're focused on fingerprint scanning, palm pattern recognition, or other types of biometric security. Windows 8.1 now support biometric identities across all version of Windows 8, and focuses on fingerprint biometrics. These new changes also impact access to Windows Store apps, so admins can configure Windows 8.1 machines to limit access to specific store applications based on a user's biometric profile.
Windows 8.1 also brings enhanced device encryption, which previously was available in Windows Phone 8 and Windows RT. According to Microsoft, "…consumer devices are automatically encrypted and protected when using a Microsoft account. Data on any Windows connected standby device is automatically protected (encrypted) with device encryption. Organizations that need to manage encryption can easily take add additional BitLocker protection options and manageability to these devices." It's a noteworthy upgrade for security-minded IT professionals, and could potentially help Windows 8.1 get some additional adoption from enterprises where security is paramount.
Another new security feature is Assigned Access. Using this functionality, admins can limit the Windows Store behavior of any device running any edition of Windows 8.1. You can limit access to relevant use, such as a PC in a daycare only giving access to free and age-appropriate games and educational software. While possibly not as useful for system administrators, this new feature could be a big help to vendors and VARs that use Microsoft Windows to produce kiosks and demo applications in public environments.
Bring Your Own Device (BYOD) Features
One could easily argue that Windows 8 was first and foremost an OS for tablet and touch devices, and Windows 8.1 brings a host of new BYOD and mobile device management (MDM) features that should making managing all of those new Windows tablets (like the Microsoft Surface Pro and Surface RT) much easier.
Chief among these new features is workplace join, which allows users to easily register their own Windows 8 consumer devices on a corporate network and access corporate resources while still using the device of their choice. Windows Intune plays a major role in this, as it is the service that handles the workplace join when a user enrolls their device. This also lets companies set up company portals that users can use to register their own consumer devices to work on the network. We have a more in-depth overview of Windows Intune for you to peruse if you're interested, and if you're an admin wrestling with MDM issue, Windows Intune is definitely worth a look.
Another new feature is work folders, which — integrated at the file system level — allows devices to sync their local user folder to the user folder being maintained by a data center. Windows 8 devices needed to have certain credentials to access share folders, but Windows 8.1 work folders are automatically synchronized, and allow users to keep copies of their data files and work documents on their local devices
There are a host of other new features related to mobile device management and BYOD tasks in Windows 8.1: A new web application proxy role service supports multi-factor authentication and application of group policy; Windows 8.1 devices now have NFC 'tap-to-pair' printing and direct Wi-Fi printing support; and Windows 8.1 now supports open mobile device management (MDM) policies that use the OMA-DM API agent, which allows Windows 8.1 devices to be managed by third-party, non-Microsoft mobile device management software.
3D Printer Support
Arguably one of the coolest new features in Windows 8.1 is native support for 3D printers. 3D printing is one of the hottest new tech trends, and essentially involves using a specialized piece of hardware to take 3D objects designed on a computer, and then faithfully recreate that object in physical form, usually using some sort of plastic or other synthetic material. 3D printing promises to be one of the next big tech frontiers, and Microsoft has announced that it now will fully support use of those devices via Windows 8.1, allowing users to connect to and use 3D printing hardware just like they would use laser printers and other devices.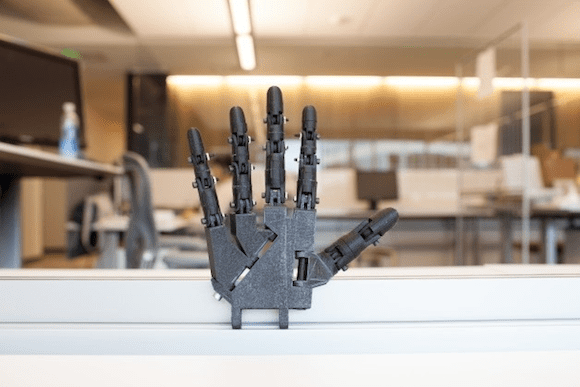 Windows 8.1 now directly supports 3D printers, allowing Windows users to create 3D printed objects like this with the right hardware. (Source: Microsoft)
Shanen Boettcher, the general manager of the startup business group at Microsoft, has a post dedicated to 3D printing support in Windows 8.1 up on Technet, so I'd suggest you give that a look.
So are you looking forward to the relief that Windows 8.1 could potentially bring to IT administrators? Drop me an email with your thoughts, or reach out to me on Twitter.