What's New in VMware vSphere 6.0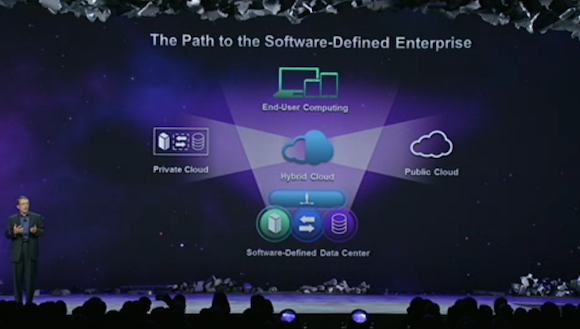 Updated Dec. 12th, 2014 – 12:57pm MT – Added new information about VMware vSphere 6 web client.
Once the curtains fell on VMworld 2014, VMware administrators began to sort through all of the news, new products, and other information that came out of the event. I've already written a bit about EVO: RAIL, the vRealize Suite, and vCloud Air, but there was a lot of other information released that deserves a deeper dive. One product that was mentioned often by VMware executives was the upcoming VMware vSphere 6.0 release, which VMware CEO Pat Gelsinger said was now available in public beta form.
Yet while many VMware execs mentioned individual features of vSphere 6.0 in piece-meal fashion, there wasn't an umbrella announcement for vSphere 6.0, which means that we're likely to get more official news in the weeks in months to come. That said, there was enough information release during VMworld for us to start assembling a picture of what vSphere 6.0 will have to offer feature-wise, so I've cobbled together some of the available information below.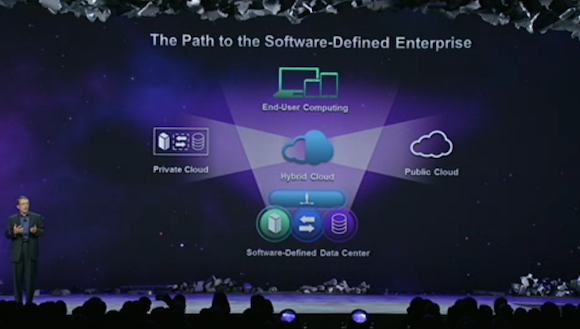 VMware CEO Pat Gelsinger mentioned during his VMworld 2014 keynote that VMware vSphere 6 was in beta, and that Virtual Volumes (VVols) would be one of the new features in vSphere 6. (Image: VMware)
Note: Given that VMware vSphere 6.0 is still in beta form, I'd expect the following list of features to be tweaked and revised as the product gets closer to final release. I'll continue to update this post as new information becomes available, so please bookmark this page for future reference. If you know of a vSphere 6.0 feature that isn't listed here, please drop me an email and I'll credit you and add it to the post.
New Features in VMware vSphere 6.0
So what new features will VMware vSphere 6.0 have to offer? Some information was made public this week at VMworld 2014, and I've assembled the following list of new features, largely gleaned from the day one and day two keynotes, as well as some of the sessions and other information released at the show.
Virtual Volumes (VVols)
Mentioned during the day 1 keynote by VMware CEO Pat Gelsinger, virtual volumes (VVols) take the software-defined mindset and apply it to external storage. VMware's Rawlinson Rivera goes into more detail as to what VVols can offer via a blog post on the VMware website, writing that VVols serves up an approach to storage in which an "…individual virtual machine and its disks, rather than a LUN, become a unit of storage management for a storage system. Virtual volumes encapsulate virtual disks and other virtual machine files, and natively store the files on the storage system."
VVols were previewed years ago at VMworld 2012, and VMware has steadily been working on the technology since then. In the video embedded below (and in a companion VVols blog post) VMware gives a bit more information on what VVols is.
Fault Tolerance for Multi-Processor Virtual Machines
One long-awaited vSphere feature was support for fault tolerance for multi-processor virtual machines, and that functionality will be added to VMware vSphere 6. With vSphere 6. VMs with up to 64GB RAM and 4 vCPUs will be covered under with fault tolerance, which Raghuram said should "…provide these application with zero downtimes."
vMotion Improvements
VMware vMotion is one of the most popular features vSphere features, and allows running virtual machines to be shifted from one physical server (or several) without any downtime. VMware's Raghu Raghuram mentioned during the VMworld 2014 Day 2 keynote that they were planning to make several improvements to vMotion in vSphere 6, namely Cross vCenter vMotion and Long Distance vMotion.
Cross vCenter vMotion: This feature will allow applications to be migrated from physical racks managed by different instances of VMware vCenter. Prior to vSphere 6, migrating VMs between different instances of VMware vCenter wasn't possible, so this feature should make the lives of VMware administrators a bit easier.
Long Distance vMotion: In addition to allowing admins to move VMs between instances of vCenter, vSphere 6 will also support the migration of applications from one datacenter to another datacenter located across the country. Raghuram said that — used in conjunction with updates to VMware NSX — network properties of apps being migrated this way won't have to be updating, adding that the technology is "science fiction in action."
Improved vSphere Web Client
One of the most eagerly-awaited new features for VMware vSphere 6.0 are the improvements being made to the vSphere web client, which many admins rely on to monitor their VMware infrastructures.
The current vSphere web client isn't exactly well-liked, as evinced by a popular post in the VMware community forums — with more than 39,000 views as of this writing — that has the headline "vSphere Web Client SUCKS so bad that my experience managing and supporting VMware has turned to SH**!"
Another thread on Reddit (Anyone actually happy with the vSphere web client?) drew a response from a VMware representative (vmpm) who stated that the company "…hope to have a much improved client at GA…" that would include improvements in the following areas (bulleted list from Reddit post):
Action menus
Related object lists
Performance charts
Auto refresh when a logged in user does a change on a given UI item. This will eliminate the need for clicking refresh button
Few other optimizations been done across client product
Petri IT Knowledgebase contributor Trevor Pott has also written an excellent article over at TechTarget entitled 'What VMware needs to do to convert the vSphere Web Client haters" that outlines some areas of suggested improvement. Let's hope that VMware follows his advice and implements some of the changes suggested.
So are you looking forward to VMware vSphere 6? If so, please drop me an email with what you think of the show, or you can also contact me on Twitter or Google+. You can also catch up on my posts in the Petri IT Knowledgebase forums.