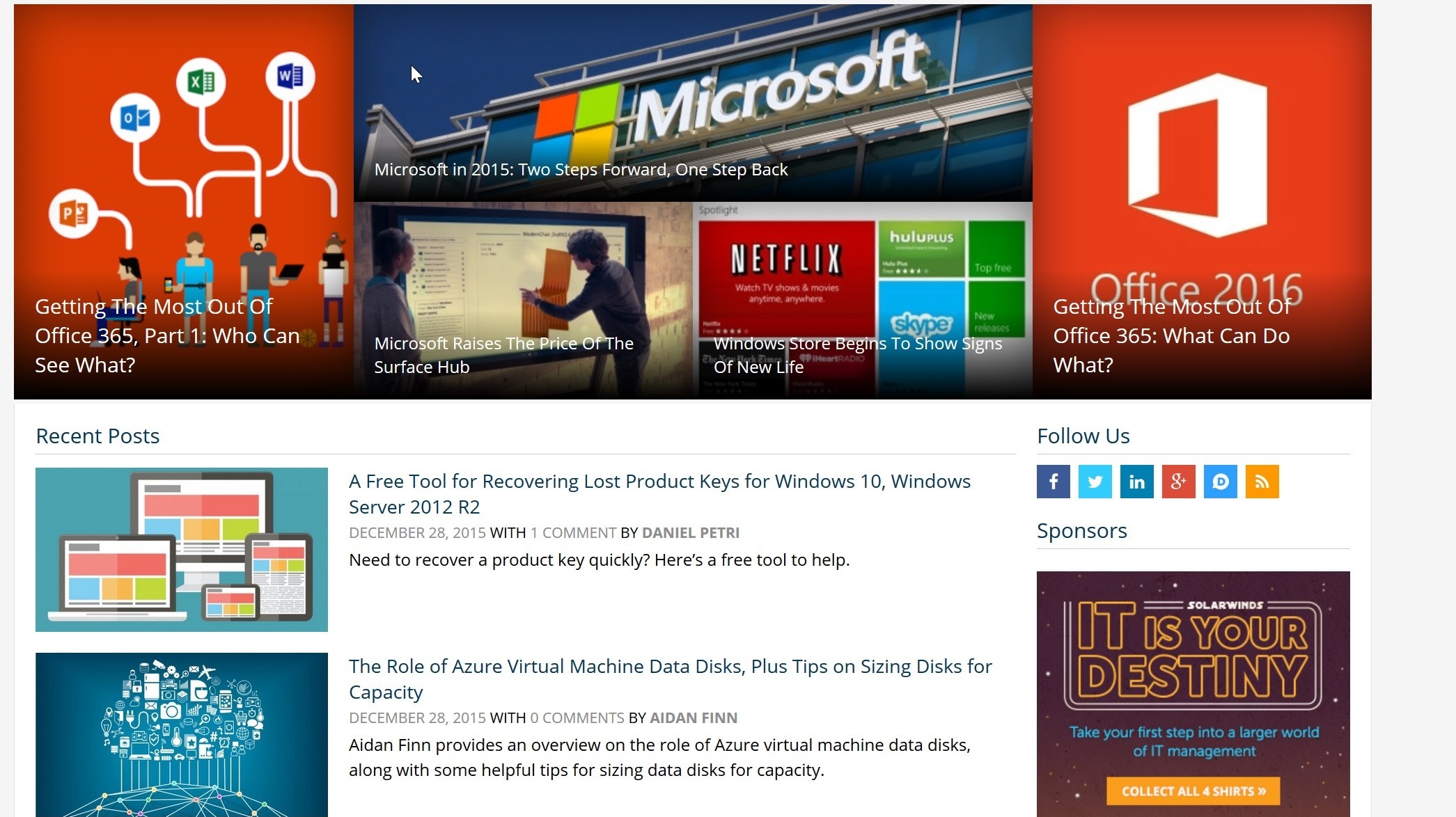 It was nearly four months ago that I joined the Petri team to help drive the site and its mission forward with one of my primary goals being to launch an updated site design. As you can see from this post and more specifically the landing page, the front page has been refreshed with a modern design that is easier to navigate.
For those of you who also read Thurrott.com, you will know that this design is nearly identical to the layout we launched on that site a few weeks back. What has changed with this release is that the promotional content block height, the images at the top of the blogroll, has been reduced by about 25 percent based on reader feedback; this change is also live on Thurrott.
In addition to the new design, the backend supporting the new site is leaner, faster, and running on new metal as well. The new hardware was installed a few weeks ago, and with the new theme on the site, everything is running more efficiently, which means a faster page load time for you.
Petri will continue to publish deep technical content every day that has made it a critical resource for IT pros around the globe, and we will also be introducing more topical news content too. This shift has already begun, but don't expect any radical changes to the topics covered, as this is simply more content that we know will help make you an authoritative voice in your peer group.
The new infrastructure updates have been the work of the team that generally remain behind the scenes, but if it was not for Tim and Jacob, my gentle words of 'fix this now please,' would have fallen on deaf ears.
I hope that you like the new layout and if you have any feedback, you can find me on Twitter at @bdsams, and I am always reading the comments too.