We Want To Know What Technology You Use at Work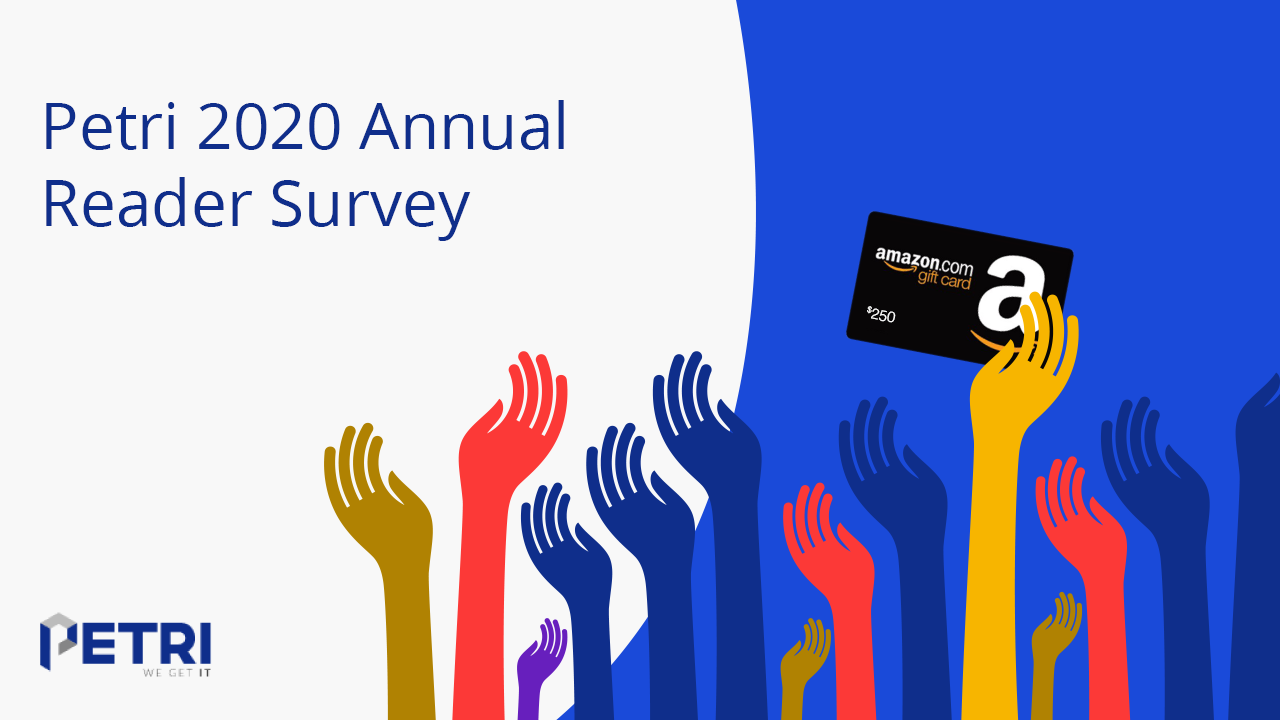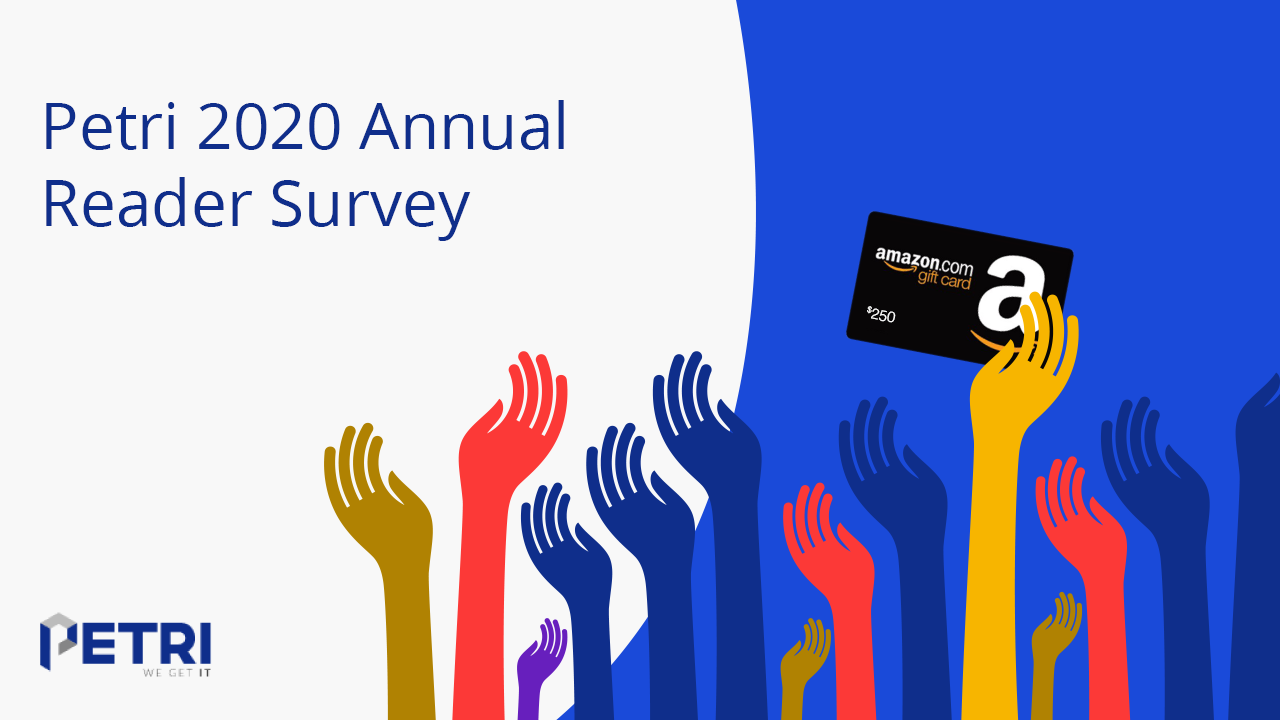 As 2019 comes to an end and we look forward to 2020, we want to know what technology you are using at work. As we have done the past couple of years, the Petri.com reader survey is now live with one lucky participant winning $250 Amazon gift card.
Why do we need this information? The information we gather from our readers helps us balance the investments we make into each category so that you get the best possible coverage in the topical areas that are important to you and your organization. You can find the survey link, below.