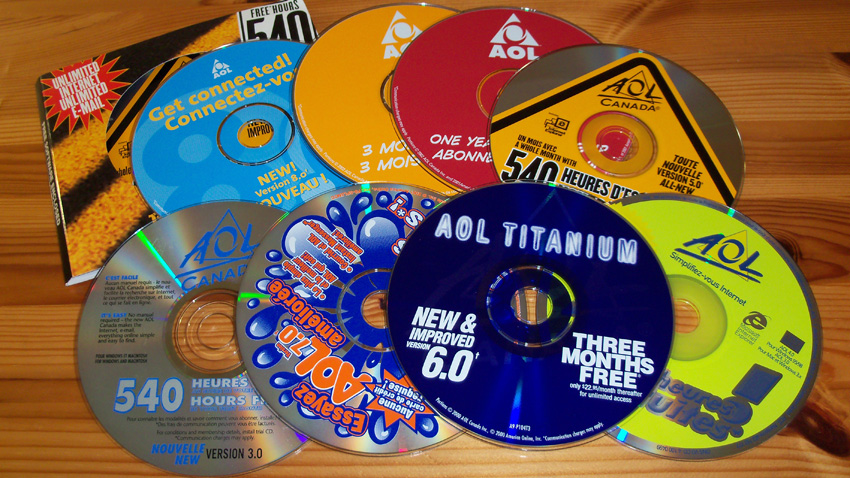 Verizon announced this morning that it would acquire Internet pioneer AOL for $50 per share in a deal valued at about $4.4 billion. Verizon says that the acquisition will further its aim of marrying ad-supported digital content to its network delivery systems.
"Verizon's vision is to provide customers with a premium digital experience based on a global multiscreen network platform," Verizon chairman and CEO Lowell McAdam said in a prepared statement. "This acquisition supports our strategy to provide a cross-screen connection for consumers, creators and advertisers to deliver that premium customer experience."
While there will be a lot of talk about synergy and integration—shades of the failed AOL-Time Warner merger from 15 years ago—this deal is in fact fairly straightforward. AOL, which had previously pioneered Internet and online access as Q-Link and America Online in decades past, has evolved into a company that sells ads against online content such as its own branded web sites and video. And Verizon, seen as just a "dumb pipe," wants a piece of the business it is delivering for others.
The Verizon press release announcing the deal highlights some of AOL's key content assets—The Huffington Post, TechCrunch, Engadget, MAKERS and AOL.com among them—but this deal is really about the advertising dollars. AOL has "a scaled, mobile-first platform offering directly targeted at what eMarketer estimates is a nearly $600 billion global advertising industry," Verizon notes.
"At Verizon, we've been strategically investing in emerging technology, including Verizon Digital Media Services and OTT [over-the-top video], that taps into the market shift to digital content and advertising," Mr. McAdam says. "AOL's advertising model aligns with this approach, and the advertising platform provides a key tool for us to develop future revenue streams."
AOL CEO Tim Armstrong will continue to lead AOL's operations after the acquisition is completed, Verizon says. Technically, Verizon and AOL will merge, with AOL becoming a wholly owned subsidiary of Verizon. The firms expect the transaction to close sometime this summer.
For AOL, it's been a long, strange road.
The firm began as CVC in 1983 and provided online access to customers with Atari video game systems. Over time, it launched services for Commodore computer users (Quantum Link, or Q-Link, in 1985), Apple computers (AppleLink, 1988), and then the PC (PC Link, 1988). After a few name changes, it became America Online in 1989.
Focusing on consumers rather than technical users, American Online usage exploded in the 1990s and the firm was known for its ubiquitous mass mailings and magazine bundles of American Online floppy disks and then CDs. It also expanded into the Internet, first with USENET access. And then AOL bought Netscape in 1999 for $10 billion.
America Online merged with Time Warner in 2001 in a deal valued at $164 billion, but thanks to AOL's outsized market capitalization, AOL shareholders owned more of the resulting company, AOL Time Warner. So in effect, AOL had acquired Time Warner, even though the latter company had more assets and revenues. Regardless, the deal was a disaster, "the biggest mistake in corporate history," as Time Warner's Jeff Bewkes put it, as AOL's core businesses imploded. With key AOL executives leaving the company in droves, AOL Time Warner was renamed to Time Warner in 2003. Time Warner then spun off AOL in 2009.
Since then, AOL has fashioned itself as a digital media company and its revenues come mostly from advertising. There are rumors Verizon might sell off all or some of the AOL brands, and that this deal is really about the ads engine.
One final note about AOL. Amazingly, over 2 million people still use AOL's dial-up service.