Thinking About the Next Surface Pro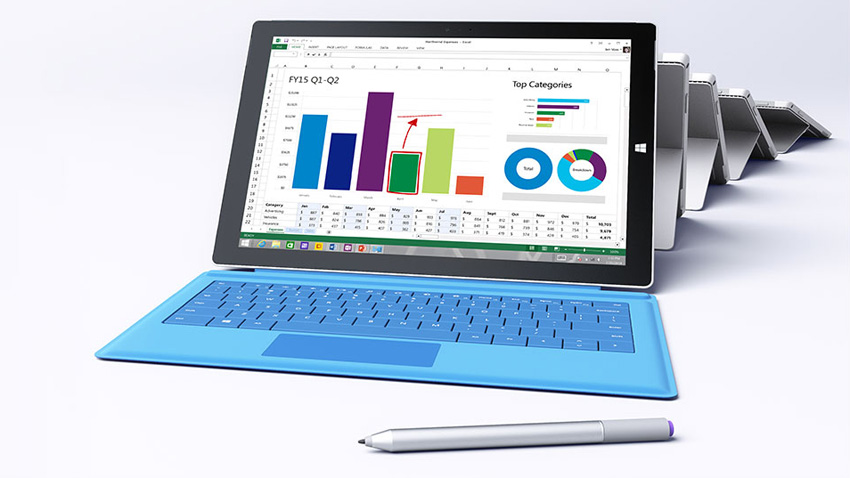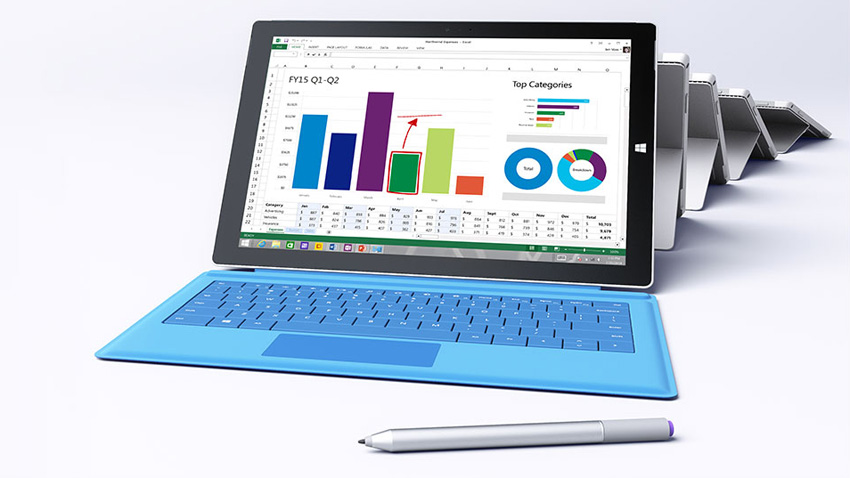 Now that we're sure—OK, semi-sure—that Microsoft won't suddenly announce a new Surface Pro model in tandem with the release of Windows 10 this week, our eyes turn to the fall, when I expect to see Surface Pro 4 finally make an appearance.
Surface Pro 3 was released over a year ago, in June 2014, so this product version has already experienced a much longer time in market than did its two predecessors, Surface Pro and Surface Pro 2, both of which lasted just 8 months before being released. But rumors about its own replacement, presumed to be called Surface Pro 4, have been around since at least October 2014, when Microsoft revealed its plan to ease business deployments by committing to accessory compatibility in future models.
We understand that for businesses to invest in Surface Pro 3, they need clarity on our commitment to hardware and accessories over time, so they can responsibly manage their investment choices," Microsoft's Brian Hall wrote in a Surface Blog post last October. "Today's Surface Pro 3 Type Covers, 'infrastructure' accessories such as our power adapter, Ethernet adapter, and more, and the Surface Pro 3 Docking Station … are designed with our product roadmap in mind and will be compatible with the next generation of the 'Pro' line of Surface. This commitment helps validate an investment in Surface Pro 3 and solidifies Microsoft's overall commitment to the continued growth of the Surface brand."
The decision to make the Surface Pro 3 Docking Station compatible with what I will call Surface Pro 4 speaks volumes about the design of this next product, I think. That is, the Docking Station snuggling holds Surface Pro 3 on three of its four sides, and connects to the device via a proprietary docking connector. So Surface Pro 4 will almost certainly have to be the size form factor—size, height, width and thickness—as Surface Pro 3, unless of course it's a bit thinner and Microsoft provides a docking station adapter.
So when can we expect to see Surface Pro 4 in market? Despite not knowing anything about Microsoft's schedule, I can confidentially declare what I believe to be a fairly exact release timeframe of October 2015. I have two reasons for this confidence.
First, October was in fact the original launch date for Windows 10, and Microsoft clearly intended to ship a new Surface flagship tablet alongside its new OS. But when the Windows team opted to aggressively push the schedule to July 2015 to make the back-to-school season, it didn't just stun its PC maker partners, it stunned the Surface team. So all Surface could do is what its partners did: offer yesterday's hardware with the new OS. There was simply no way to speed up the release of the hardware, as you'll see by my next point.
And that is that channel reports have stated that Microsoft have ordered the Intel Core "Skylake" processors and related chipsets in volume. And Skylake won't be ready for PC makers until—wait for it—right before that October release date. This makes sense because Microsoft wouldn't want to ship a new Surface before its PC maker partners could get their own new PCs and devices in market. Remember, Microsoft is no longer trying to compete with its own partners.
Skylake won't offer dramatic performance or battery life improvements over PCs using current-generation Intel chipsets; this is an evolutionary step forward in Intel's "tick/tock" release cycle. But then Surface Pro 3 isn't running current-gen Intel hardware: it is still using previous-generation "Haswell" chips.
Add to this the expected Windows Hello-compatible hardware that Surface Pro 4 will no doubt contain—my guess is it will be a facial recognition camera—and Surface Pro 4, despite having a similar if not identical form factor to the current product, could in fact be a neat little upgrade.
Yes, all of this is speculation. But it's based on solid information and is, I think, correct.