Surface Hub, A Year Later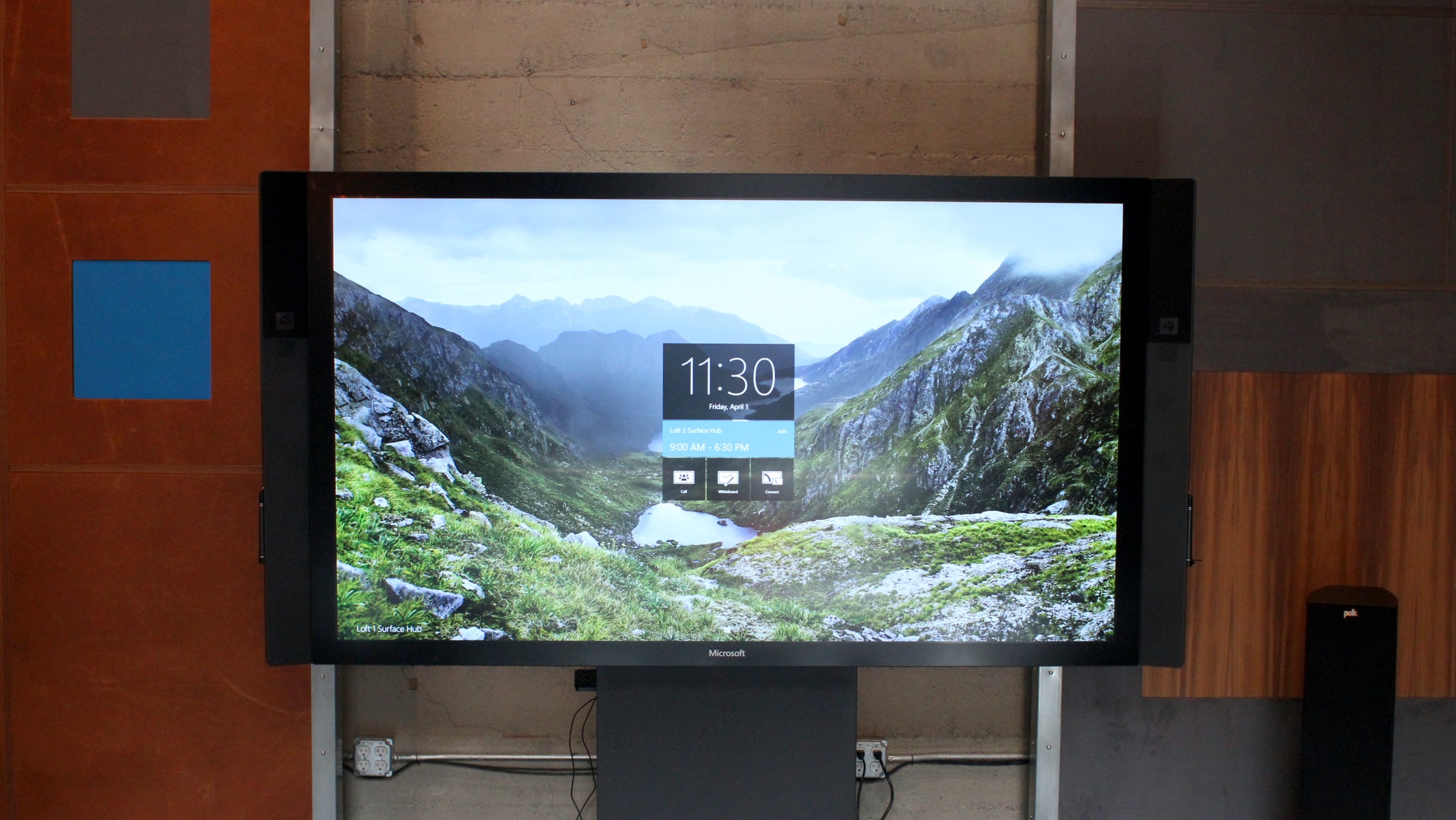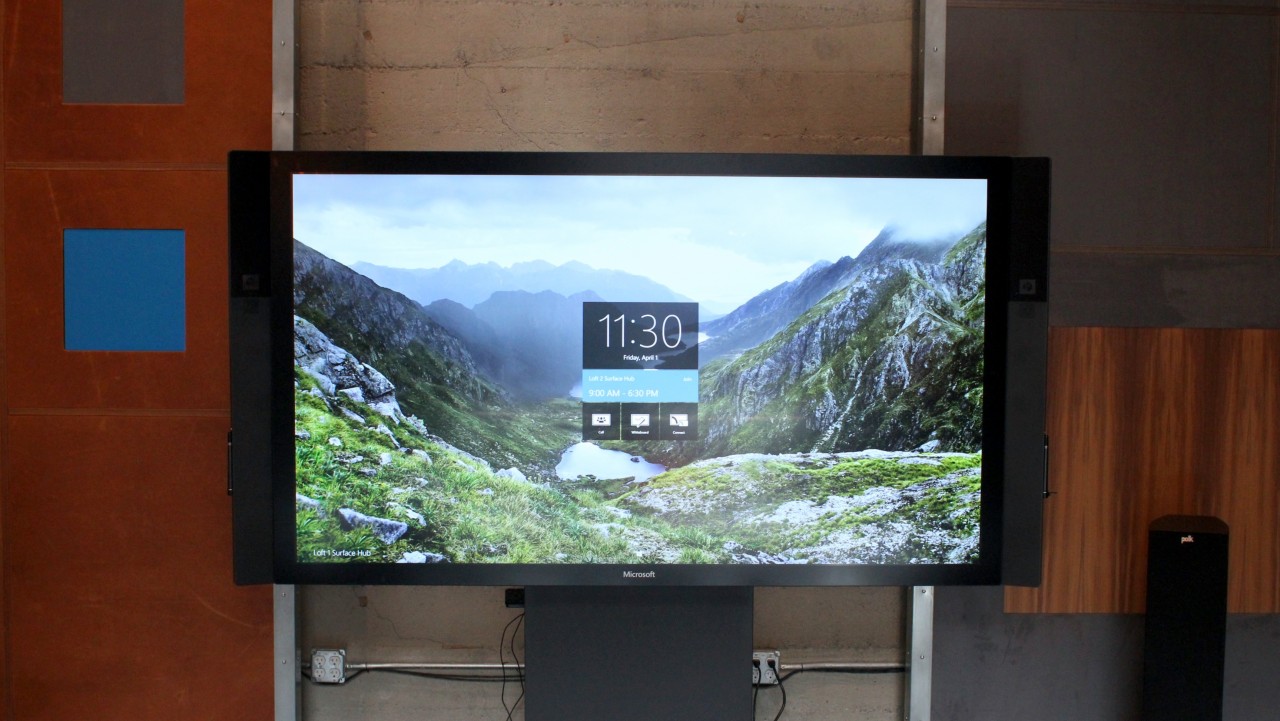 It was nearly a year ago that I first placed my hands on a Surface Hub and even though the company hit a few road bumps during the production phase, the device is now shipping to customers. The Hub you see above is a production device that was built in Oregon and is an 84in version of the product.
The device, which initially went up for pre-orders last July, faced two delays and a price hike for both the 55in and 84in (now priced at $8,999 and $21,999, respectively) which means the cost of entry is not cheap. But, to put that in comparison, companies spend large sums of money modernizing their conference rooms where figures can easily run into the six figures for larger setups.
Make no mistake, the devices are not cheap and you will not be outfitting one for your house but in the corporate world, these devices are priced in-line with expectations based on several conversations I have had with parties independent of Microsoft; one firm noted their conference room overhauls (for which they have three) were expected to cost $110-117,000 upon completion, each.
Since looking at the devices last year, not too much has changed. Aside from being a completed product (you can see the entire spec list here), the intent of the Hub is to improve the productivity of meetings and reduce the tech burden that constantly interrupts the collaborative process.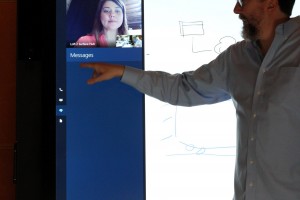 It's clear that the software is still version 1.0 and the company plans to add more features (none have been announced at this time) but there are some obvious oversights, such as Cortana is not included in this device and audio recording of meetings is not offered. Considering that Microsoft is pushing its personal digital assistant to every screen it can, you would think it would be available on the company's most expensive Surface device, and yet it is not.
Microsoft is not alone in this space either, HPE is also taking on the challenge of reinventing the conference room as well.
When I asked Microsoft about sales of the device, they said they are seeing "healthy demand" from a wide range of industries, specifically; healthcare, education and manufacturing. Even though they won't share actual sales figures, I do think this device will sell well (as long as it lives up to all of its promises) as early talks with potential customers have yielded positive results for the device and I know of at least two companies who have already ordered a hub or two.
The intent of the Surface Hub is to make one of the more mundane parts of the corporate life more tolerable and productive. Considering that many of us spend several hours a day in meetings, if the hub lives up to its promise of reducing the time it takes to get a meeting started, those lost minutes will add up and the device will eventually pay for itself.
With devices now being shipped to customers, it's important to see how this product materializes once out in the real-world and considering the price point, I suspect if the product is anything less than what was promised, we will hear quickly from its users.