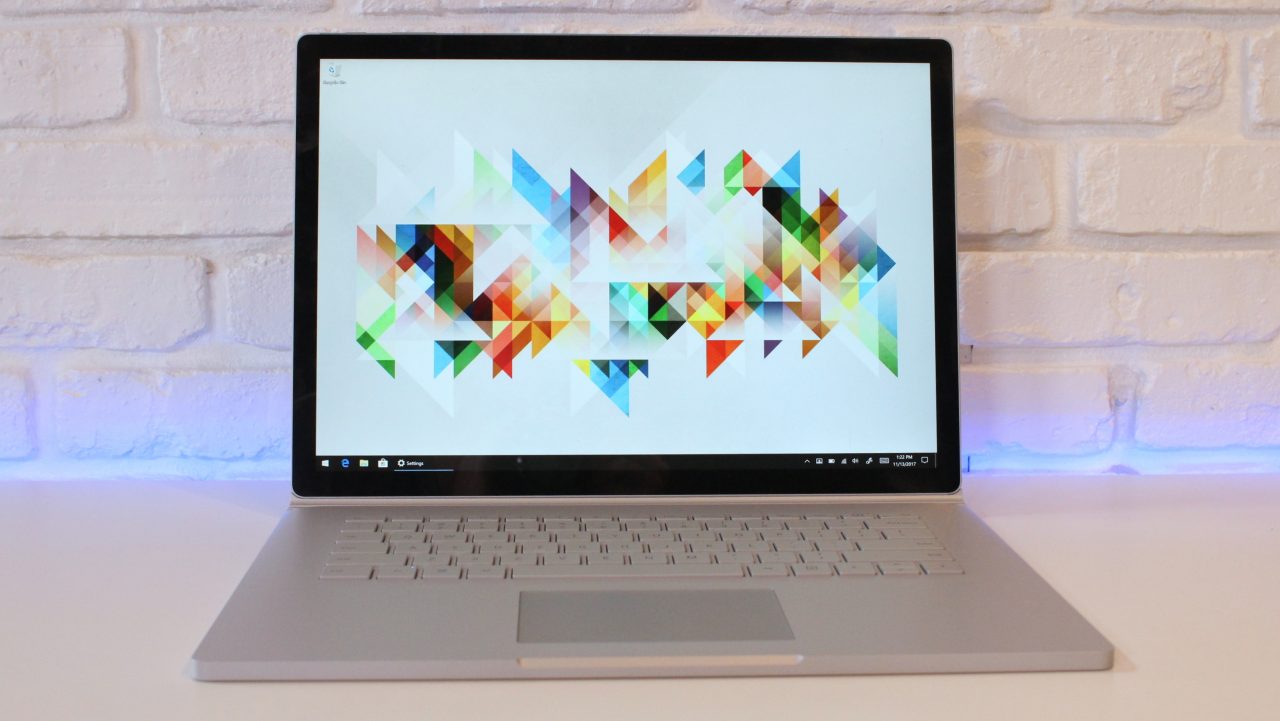 When you think about a powerful computer, one that can run the Adobe suite without any hiccups or 3D rendering, you are likely imagining a desktop. And that's for good reason as traditional desktops are where you can find the most powerful hardware but as desktop components shrink in size, the ability to build a laptop that can do all of these tasks becomes a reality. Microsoft's second-generation Surface Book, the 15in Surface Book 2, delivers the performance needed to run these applications in a form factor that can be carried to the coffee shop.
On-sale today is the newest member of the Surface family and it is an ultra-premium laptop with a starting price of $2499 for the 15in model. While that is not cheap, Microsoft aimed for the stars when it came to specs and they didn't leave much behind but there are a few areas where they could improve.
Outfitted with a quad-core Intel i7 CPU, 16GB of RAM, and a variety of storage options topping out at 1TB, that alone would warrant a lot of crunching power. But when you add in a GTX 1060 from NVIDIA, what you end up with is desktop-class power in a mobile form factor. And of course, for security-minded IT Pros out there, it has Windows Hello login support and TPM 2.0 for enterprise security so that when it travels outside the corporate firewall, everything on the inside stays protected.
There is an interesting dynamic occurring in the workplace. For users who only need word processing, email and a maybe a spreadsheet or two, the local-workloads are being reduced thanks to cloud services and being able to run many applications in the browser.
But on the other hand, those that need the Adobe Creative suite, accessing large databases locally, developing high-end applications, or working with Microsoft's mixed reality; the demands for horsepower are increasing steadily. And if you fall into the latter group, the Surface Book 2 is designed for you.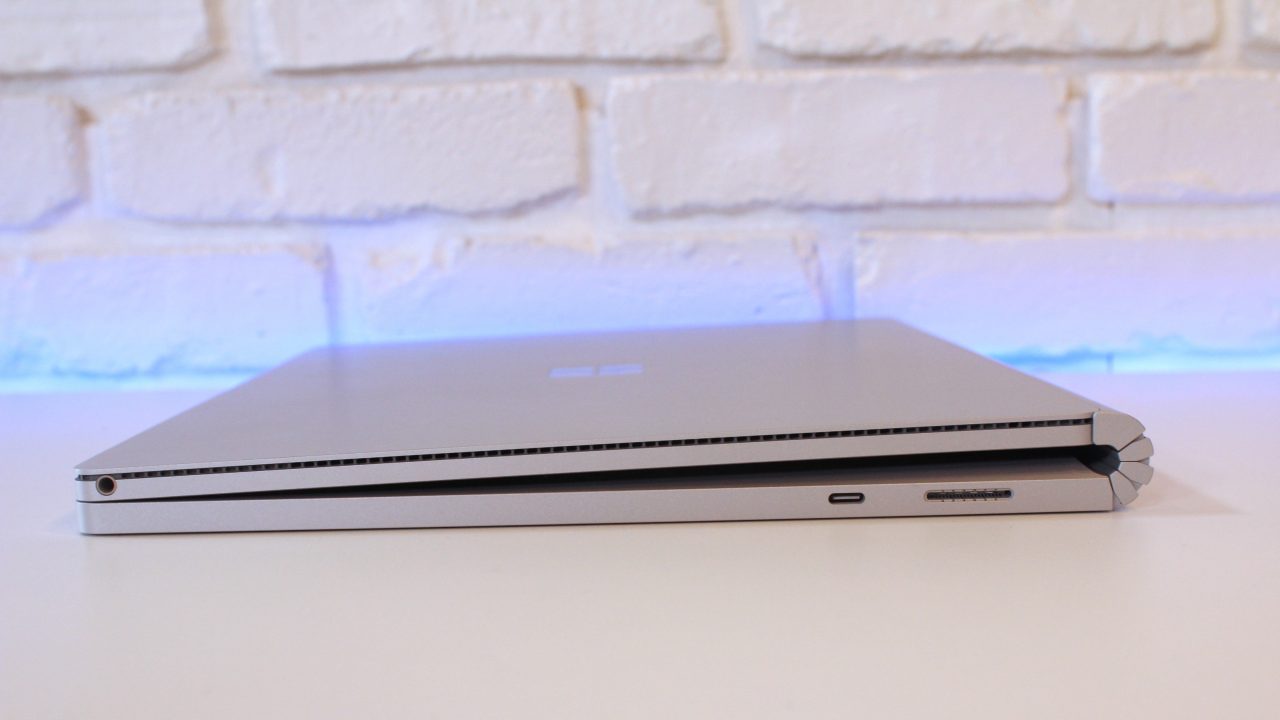 I've been using the Surface Book 2 for about a week and I can tell you that this is a refinement of the first generation rather than any sort of overhaul or revolutionary type device. And frankly, that's what this machine needed to be as the Surface Book defined the product-line for Microsoft and has become recognizable in its form factor.
Yes, the teardrop hinge is loved by some and loathed by others as it makes the device take up more room but one thing it has done is make the product stand-out. Personally, I like the design and have no problems with the revision although a Surface Book 2 in burgundy would have been desirable as well.
That being said, the Surface Book 2 is the workhorse for the workplace. It has ample power to handle all the spreadsheets you could throw at it while also being able to render 4k video, model 3D objects and anything else a creative-individual would need from a mobile office machine.
I know this because that's what I have been using the device for during the past week. I rendered several 4k videos, created new animations in After Effects, and let a friend install and use it for creating objects in SketchUp.
The thing with this laptop is that it can do nearly everything without signs of an obvious bottleneck. While rendering a 4k video, performance hits while using After Effects and Photoshop were minimal but the fans do run. And in this case, there are fans in both the display and the base that kick on when under load. But in the Office environment, you likely won't notice too much but they are there and you can hear them.
The keyboard and trackpad work well together and having used the last-gen Surface Book nearly daily, I fully expect the physical hardware to hold up during its lifecycle. My last-gen device shows the normal signs of wear and tear, but it cleans up very well and this device should be no different.
The exterior of the laptop retains the same premium metal finish as the last gen and in an office setting, it should fit into the corporate agenda. Meaning, it's not loud or flashy and can likely withstand being knocked around a bit too.
The additional size of the display is great but I know that it will not be for everyone. Moving up from the 13in, the additional size and weight are the penalty of the larger display but once you get used to it, it's hard to go back. And of course, with the larger size, you get the GTX 1060 as opposed to the 1050 in the 13in; for those wanting max compute in this form factor, it's 15in or bust.
And with that added size, it makes it easier to work in Photoshop, After Effects and Premiere Pro. I never had too much of a problem with doing all of this on the 13in version but the increase in screen real-estate makes using these apps a little bit easier. Not to mention you can fit more data from a spreadsheet on the screen and who doesn't love having 15 inches of pivot tables?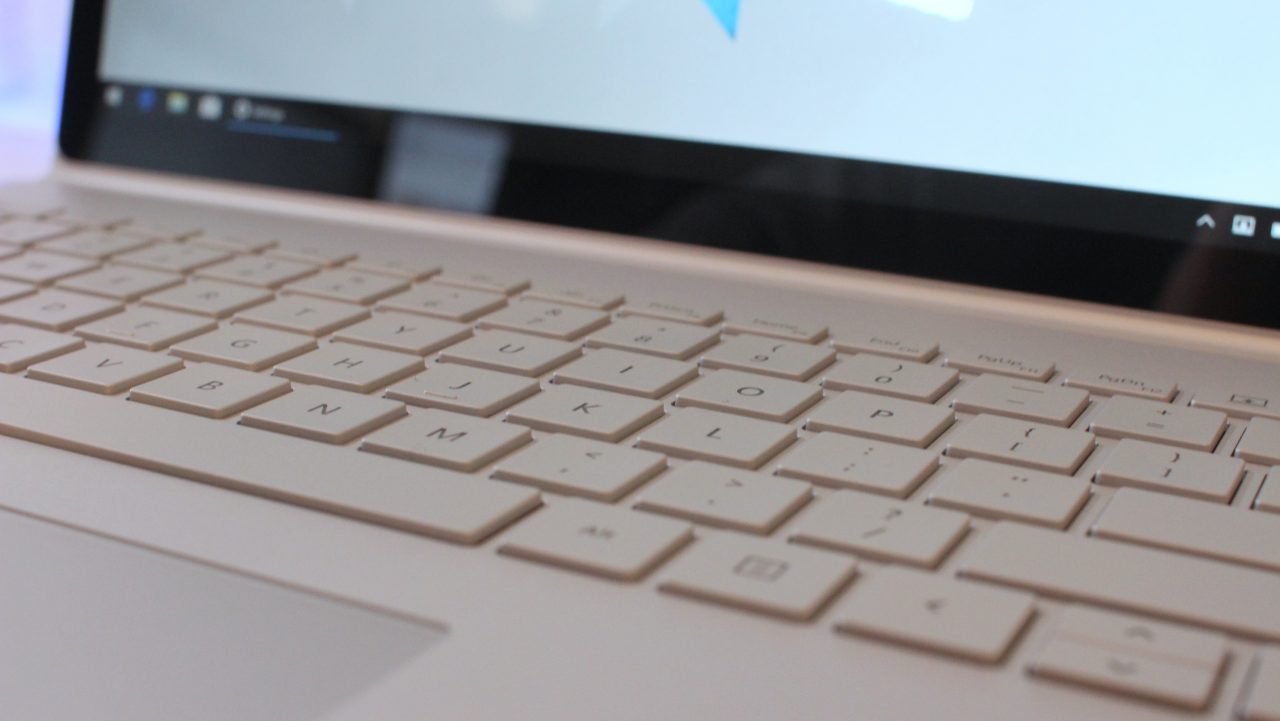 One of the benefits of the Surface Book 2 is that the display detaches and on the 15in model, it's a lovely experience. The larger screen means the clipboard (the display when detached) is larger too and it feels massive. But at the same time, it's deceptively lightweight (in a good way).
One scenario that I hear people frequently using the clipboard for is during product demos and the larger clipboard is only going to expand the appeal of this scenario. Another way some are using the clipboard is while using PowerPoint+Miracast, you only hold the clipboard while on stage instead of using the entire laptop or mouse to advance slides; it's a modern take on the typically boring presentation.
Microsoft has modified the hinge as well, making the stubs a little taller and changed the way they are integrated into the frame of the base. One of the issues with the previous Book is that the base-connection was not always as reliable as one would hope. So far, in my week of testing, I haven't run into many issues but this is something I will be watching over the long term for when I do my follow-up review in a few months.
One thing you need to be aware of is that if you are using two 4k monitors at work (or home), this machine cannot drive both at 60hz. I tried multiple setups including using the Surface Dock (which can drive two 4k at 30hz but that's a bad user-experience) and using the dock with USB-C to Display Port with no luck. When using the dock with USB-C, if you plug in a monitor to the USB-C port and you have a monitor plugged into the dock, it shuts off the USB-C port and kills your video out.
Another downside is that while it does have a USB-C port, this machine does not support Thunderbolt 3; if it did, I bet that it could then power two 4k monitors at 60hz. Also, there is no pen in the box; after paying $3000 or more for some versions of this device, be prepared to buy a pen or you can use a pen you already own if you previously bought a Surface.
Finally, one thing that may be an issue, and although I didn't personally have any problems, is that the power supply seems a bit small. Microsoft is including a 102W charger but other devices in this category are 150W or higher with some machines having a 250w charger. Under load, the power brick gets very hot and is something you should be aware of when using the device.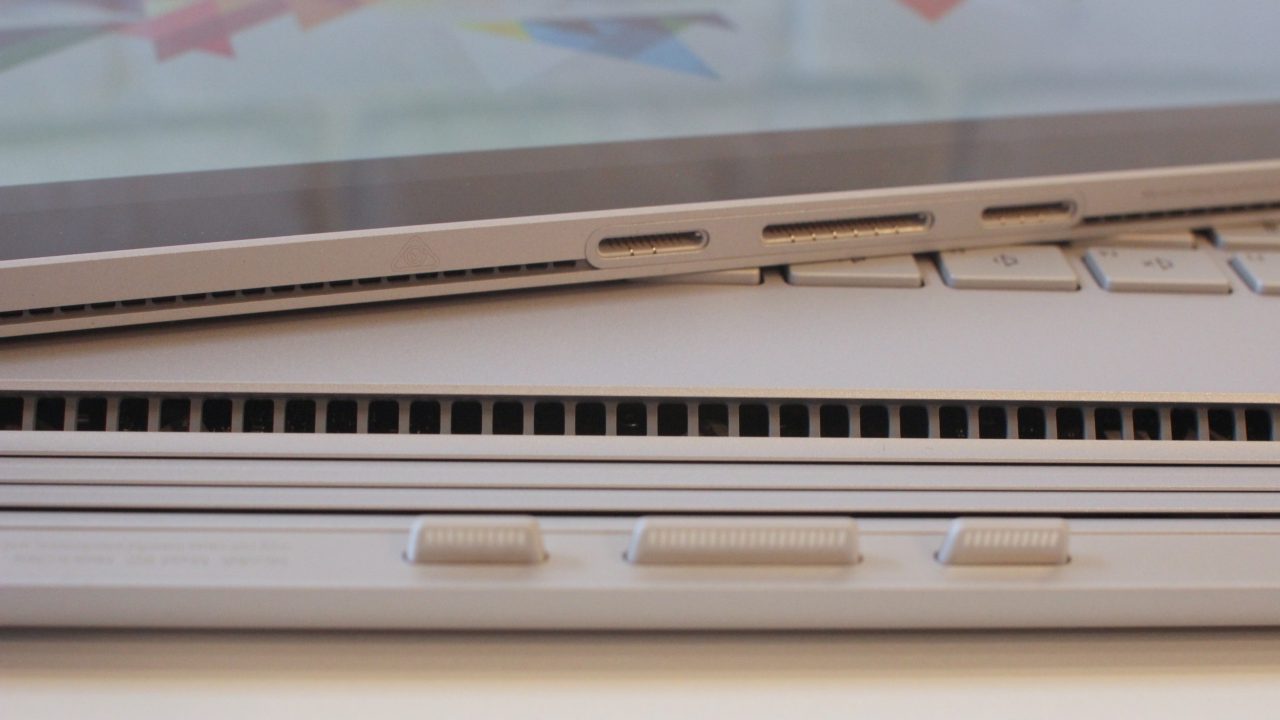 As for battery life, Microsoft is proudly claiming 17 hours of battery life but I'm here to tell you that you will not get this much runtime out of the device. That claim is for watching video only and I don't think anyone is only using this device for that. Under medium to heavy load, I'm getting around 10 hrs but you can get more life by not taxing the system or less by hitting it hard non-stop. Just know this, you can get an entire workday out of the machine if needed but we are still far from leaving the charging cord behind when we leave the office.
What I honestly can imagine with the Surface Book 2 is that it becomes your entire office. No longer do you need a separate desktop and a laptop to have the horsepower required for running intensive applications. Yes, you will always be able to build a more powerful desktop than the laptop but these days the laptop is quickly closing the gap on the amount of performance tucked into a small form factor.
What Microsoft has done with the Surface Book 2 is made it possible to take your entire office with you on the road. Want to render video while flying from NY to SF? Go ahead. Need to finish that CAD drawing from the hotel, this machine will handle it with ease. If you can get over the sticker shock, the 15in Surface Book 2 is an excellent machine for the home or office.