The next RSA security conference starts just a few days from now, and a veritable flood of security professionals, journalists, analysts, IT administrators, and security vendors are making their way to the Moscone Center in San Francisco for a full week of security sessions, keynotes, parties, and networking with peers.
I've been a regular attendee at the RSA Conference, and this will be my seventh trip. (If you're interested in popping open an RSAC time capsule to see how the conference has changed over the years, feel free to dust the cobwebs off my coverage of the 2008, 2009, 2011, 2012, 2013, and 2014 RSA conferences.)
An RSA Conference Survival Guide
As is the case with many tech conferences, there are often too many sessions to see, too many vendors to hear pitches from, too many friends and colleagues to catch up with, and too many parties and receptions to attend. That's why I've always liked to sketch out a conference strategy beforehand, so I can prioritize my time for the things that matter most, and to minimize effort on things that don't. I put together RSA survival guides for both 2014 and 2013, so I thought it would be useful to work on an updated one for this year.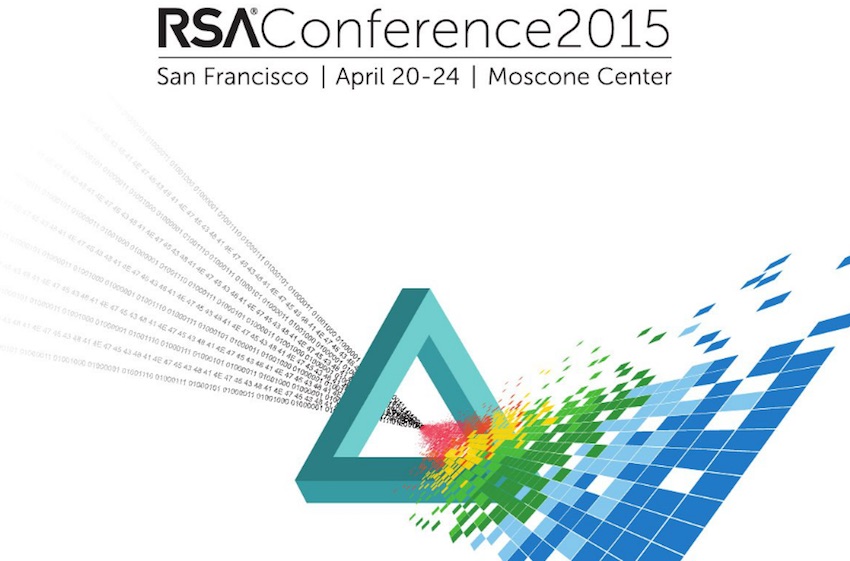 As always, I'd also love to hear your tips and tricks for getting the most out of RSA, so please add a comment at the end of this blog post with your own thoughts and suggestions. I will be posting news stories and updates throughout the week on both my personal (@jeffjames3) and Petri (@petri_co_il) Twitter accounts, as well as uploading images from the conference to the official Petri Facebook page.
Visit the Innovation Sandbox
One of my favorite events at every RSA Conference is the Innovation Sandbox Contest, a competition which pits some of the hottest startups in IT security against each other in a contest to be awarded the distinction of being crowned the "Most Innovative Company at RSA Conference 2015." Entrants are judged by a panel filled with security engineering experts and security-minded venture capitalists. In addition to the winner selected by judges, there's also a winner designated as a crowd favorite. If you can carve out the time on your schedule, the Innovation Sandbox runs from 1:00pm to 5:30pm PT on April 20th, 2015 in Moscone Center North, Room 134.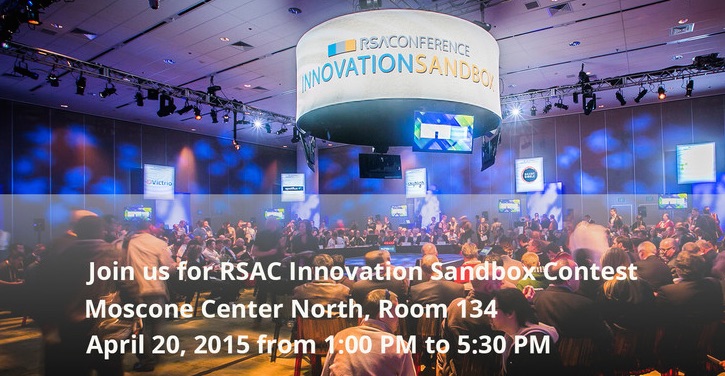 Learn the #RSAC Social Media Lingo
Some of the best dialog and discussion at the RSA Conference can be found online, especially on Twitter. You should follow the official @RSAConference account, as well as the #RSAC hashtag. The RSA Conference also has a Facebook page you can bookmark for event updates and photos as well.
RSA Attendees, Security Analysts, and Journalists to Follow
As is the case with many tech conferences, there's always a number of people that are entertaining, observant, humorous, insightful, and who often provide brilliant commentary on conference happenings. I normally follow a certain number of people just to see what they think about the show, and here's my updated list of people to follow for the 2015 conference. If you know of some security experts or personalities that should be on this list, reach out to me on Twitter (or add a comment to this blog post) and I'll consider adding them to the list.
Download the RSA Conference Mobile App
Keeping tabs on your RSA schedule is much easier with the help of the RSA Conference mobile app. The conference app comes in three varieties: an HTML5 mobile web app, and also dedicated apps for Android and Apple iOS mobile devices. And once again, no love for Windows Phone to Blackberry users, so users of those neglected devices will have to opt for the web-based HTML5 conference app.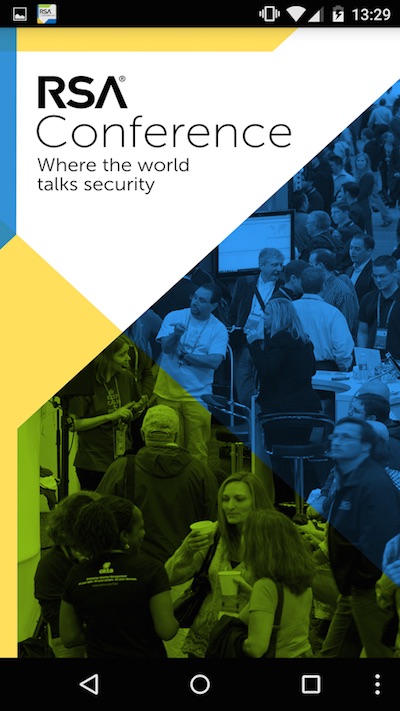 Get the Most of your RSA Hotel Stay
One of the most overlooked elements of any trade show visit is the hotel you're staying at during the conference. Last year I received some excellent RSA hotel tips from an anonymous emailer behind the popular RSA Parties Twitter account (@RSAParties), which I've reprinted verbatim below.
"Book a hotel room on a low floor. Elevators move slowly during peak times such as in the morning, lunch hour, or when the expo lets out. If you are on the 5th floor, you can be in and out of the hotel while those on the 21st floor are still waiting to make it to their room. Which means you will be at the party (or the press briefing) faster.
This advice may not apply to those that have never been to San Francisco and absolutely must have a great view of the city. If you use your hotel room only for sleep/work, this advice will save you valuable time." — Your RSA Parties Crew
Other RSA Conference Tips
Like many tech conferences, vendors of all stripes will be giving away everything from branded keychains to $10,000 motorcycles in the expo hall in an attempt to attract you to their booths. Humorous T-shirts are always a big draw, and we've spotlighted some of the best in our previous coverage of the best T-shirts at RSA Conference 2013 and the best T-shirts at RSA Conference 2014.
Here are a bunch of other tips related to conference freebies and giveaways volunteered by RSA attendees you may find useful:
1. Ask vendors for free expo passes – "Many vendors attending RSA are actually giving out free pass to the RSA conference expo," says David Holmes (@DholmesF5), a Worldwide Security Evangelist for F5 Networks and a veteran of many RSA conferences. "If you go on the first day or two the expo is open, some vendors are even giving out shopping bags to help you carry your freebies."
2. Enter all the prize draws you can – Your odds of winning big-ticket prizes in the RSA Conference expo hall are much higher than typical prizes and contests. Just do the math: Only a small percentage of people who attend RSA visit the expo hall and register for these prizes, so you're likely competing against only a few thousand people at most.
3. Bring an extra suitcase – Other RSA attendees have suggested that the sheer volume of freebies at conference trade shows means that you you may not have enough space in your luggage to bring everything back with you. Bring along an extra suitcase, or box up and ship those freebies via UPS Ground join the last day of the show.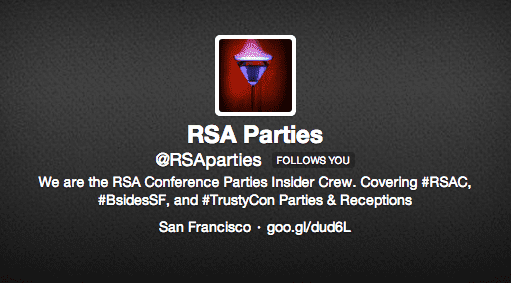 4. RSA Parties – An important aspect of any trade show is attending the multitude of receptions, meet and greets, happy hours, parties, and dinners that vendors often host in an effort to get IT security professionals familiar with their products, or to build a better relationship with them. For the last several years, the @RSAParties Twitter account has been an invaluable resource on all the aforementioned activities at every RSA Conference, and links to a public Google Calendar that lists all of the party details it knows about. The crew that maintains RSA Parties is anonymous, but every RSA conference goer should thank them on Twitter for their tireless efforts towards helping the legions of hungry, parched, and footsore attendees find some relief and entertainment while at the conference. 
Are you planning to attend the RSA Conference 2015 in San Francisco this year? If so, I'd love to hear from you. Drop me an email with your thoughts or touch base with me on Twitter, Google+, or Facebook (see below).