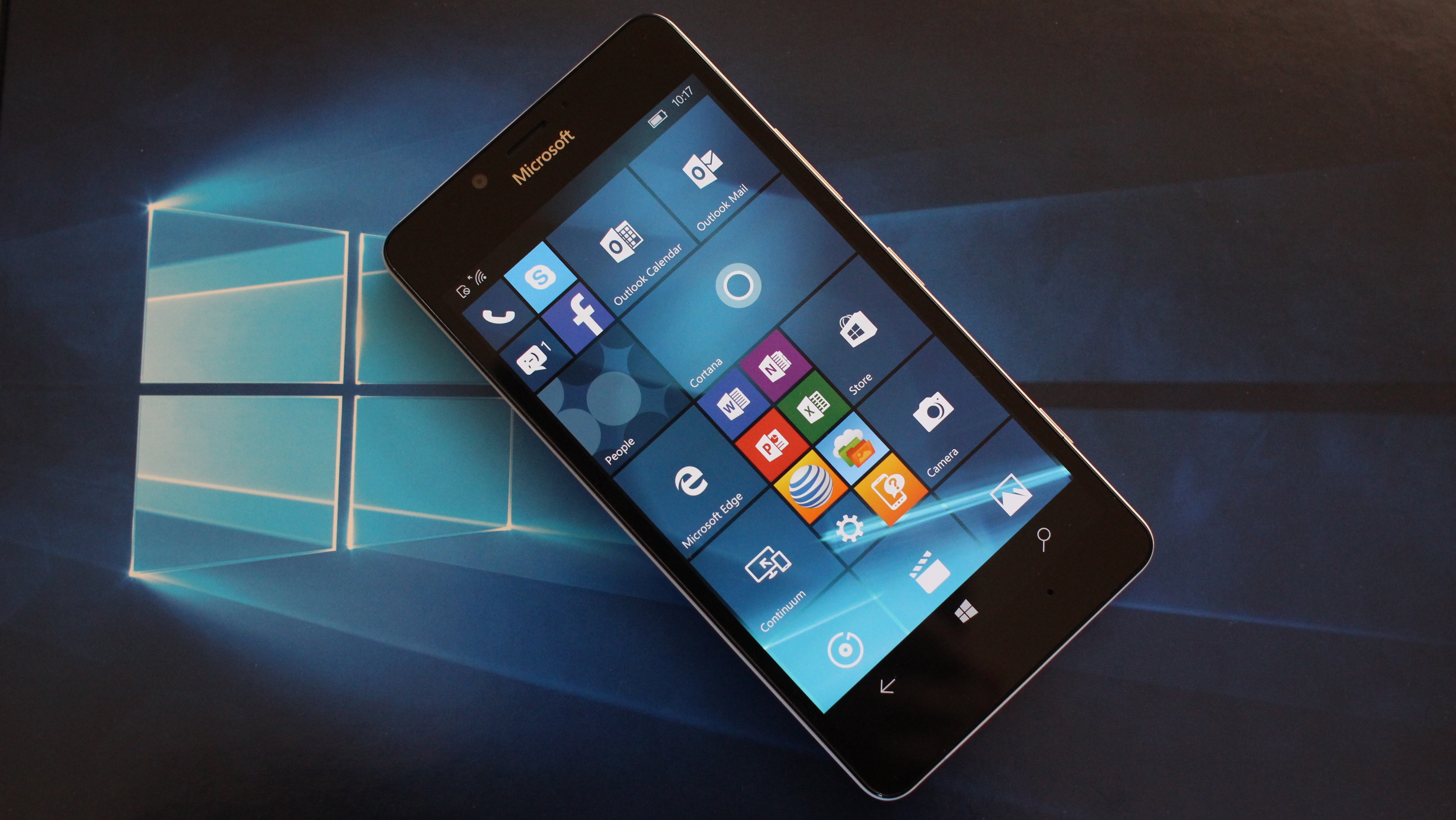 If you're following Microsoft news on Petri.com, Thurrott.com, or podcasts such as Windows Weekly, then you cannot help but feel that Windows Phone is treading on thin ice. In this article, I'll share my thoughts on how Windows 10 Mobile can be resurrected to a have a viable place in the market.

Windows Phone's Declining Popularity
The recent news about Windows 10 Mobile or Windows Phone is nothing but bad. The biggest advocate I know of Windows Phone is Paul Thurrott, and you know times are bad when he's talking about switching to Android to get the best Microsoft mobile experience.
Paul recently wrote that Windows mobile operating systems now have a market share of 1.1 percent. Even in European markets where Windows Phone has historically done well, even reaching an amazing 14.5 percent in Italy at one point, the platform has slid in popularity.
Terry Myerson, Microsoft's Executive Vice President of the Windows and Devices Group, was interviewed by Tom Warren of The Verge at the company's recent Build conference and dropped this bombshell: Windows 10 Mobile is not a focus for this year.
What does that mean? Has Microsoft given up on building a mobile OS? Are they pausing development until the rumored Surface Phone is launched in 2017? It's said that Panos Panay, the hardware engineering lead at Microsoft, is not a fan of what Nokia did with the Lumia. Maybe Microsoft wants to reduce effort on the Lumia platform to make room for a new generation of phones?
The latest let down for Windows Phone fans was the release of Windows 10 Mobile. Long-term users bought into Windows Phone 7, and many of them were disappointed when Microsoft announced that only a subset of handsets would be supported by Windows Phone 8. Relatively new handsets had to be dumped for newer hardware if you wanted to keep up with Microsoft. We were promised that this wouldn't happen with Windows 10 Mobile, but Microsoft has only released Windows 10 Mobile on a small set of hardware. The Verizon Lumia Icon and my Lumia 1020 are not on that list, but they are two significant flagship handsets of the Windows Phone 8.1 generation.
So it all looks pretty grim, right? Although I still have hope, it does rely on some significant changes that I'm sadly thinking are not going to happen.

A Focus on Business Consumers
Microsoft has emphasized Windows Phone marketing efforts toward consumers. This has been a failure. Microsoft's biggest customers are business, government, and education. Microsoft is so successful in those markets because they build the best integrated management and security solutions on the market. But Microsoft is not cool in the eyes of the consumer, and worse, the mobile apps that consumers want are absent from the app store or slow to be released.
Microsoft has spent the last six years trying to sell Windows Phone to consumers. The numbers are clear; this has been a failure. It's time to reset Windows Phone and refocus on business.
One might argue that Microsoft was focusing on business via bring-your-own-device. BYOD is up there with Linux on every desktop, VDI replacing the PC, rocket packs, and flying cars. Yes, these things happen in some environments, but they are far from the norm. How many of Microsoft's valued government and Fortune 1000 businesses operate a widespread BYOD program? In Europe, we see BYOD as an American phenomenon.
In a world where the tablet is supposed to be killing the PC, businesses still purchase towers and laptops as the standard computing device. Business customers hoped that Windows Phone 7 would be an extension of this, but were disappointed when:
There was no VPN client
No support for domain management
Little to no policy settings
Some of this has improved a little via management from Microsoft Intune (EMS), but the phone OS is still way behind the desktop and tablet OS.
A bigger problem that Microsoft faces is that the company decided to go the traditional route for distributing and selling Windows Phones. If you wanted a Lumia, then you had to go to Verizon, Vodafone, T-Mobile, etc., and convince the sales person to sell you a Microsoft phone — and they probably only stocked the $90 handsets that no one wants anyways.
Businesses do not buy PC or server hardware in this manner. They go to their trusted resellers to acquire hardware via the distribution channel. Microsoft has realized this with Surface, but refuse to make the necessary changes to get their handsets into business customers. In my opinion, this would be a critical step to get Windows 10 Mobile into a market that would embrace it.
Intel CPU for Phones
I am a huge fan of the Continuum concept. Phones are easily the most popular computing device on the planet, and it would make sense if we could unify all computing into these handsets. For example, we might use a handset when we're on the go with our mobile device, and when we are at home or at the office, then we could dock our smartphones via wireless/wired connections to keyboard, mouse, and monitor to achieve a more traditional Windows experience.
Put your IT pro hat on and think about that for a moment: one device per user, not three. Imagine the reduced deployment, management, and security overhead.
There's a flaw with the concept. Windows 10 Mobile, as it is now, can only run universal modern apps. The vast majority of software in the typical business is Win32-based, and that's not changing anytime soon:
The wrong people (journalists, fanboys, and gadget hunters) attend Build.
Business developers are, in my experience, usually a decade behind everyone else — ask yourself who still codes in Java.
If there was one thing that I could wish for in a Surface Phone, it would be that it was powered by an x86 processor. We don't need the horsepower of an i5, but something like an Atom would be nice. But here's the catch: Intel hasn't produced a suitable processor yet.
If we had such a processor, then most mobile workers could use a phone as their sole computing device. Those Win32 apps would run normally on the device when docked and with suitable improvements in management, the phone could be a complete replacement for the PC.
If Intel and Microsoft could get this right the first time, then they could repeat the huge land-grab in business computing that they managed in the 1980s and 1990s.
Designing Smartphones for the World
It seems like I drift off for a while during every event where Windows 10 is discussed. That's because the Microsoft presenter talks about a feature that has zero relevance to me: Cortana. Don't get me wrong; I think Cortana could be amazing, especially considering some of the machine learning and bot technology potential that Microsoft owns. My problem with Cortana is that it only works in 11 countries. So when Nadella, Myerson, Panay, or whomever says the C-word, I'm off editing posts, reading the news, or getting some other work done.
I use an Android phone. I do use the voice control functionality quite a bit to send texts, do searches, and update navigation. I'd like that ability with the potential that Microsoft offers on a wider scale. But for some reason, Microsoft has chosen to not let me have Cortana in Ireland, where one of the development centers and an Azure region are located. I'm waiting years for Cortana to appear on a  phone, but it's a no show — meanwhile Apple and Google have no problems giving me voice control.
So who cares about a small country with just 4 million people? The USA has over 300 million people, and that's the biggest market. Yes, but it's just 4.42 percent of the world's population. One of my fixes for Microsoft was to focus on business. Microsoft's treasures are the Fortune 1000s, which are global companies. What good is a feature to a business if only a few offices can use it? Did anyone think of the big picture?

Will Windows 10 Mobile Return to Success?
For Windows 10 Mobile to be a success, Microsoft needs to reset back to their roots — think big and think business. Focusing on business customer's needs, how businesses acquire technology, and removing self-imposed restrictions will open some big purses that no one else is tapping at this time.