New Features in Office 365 Groups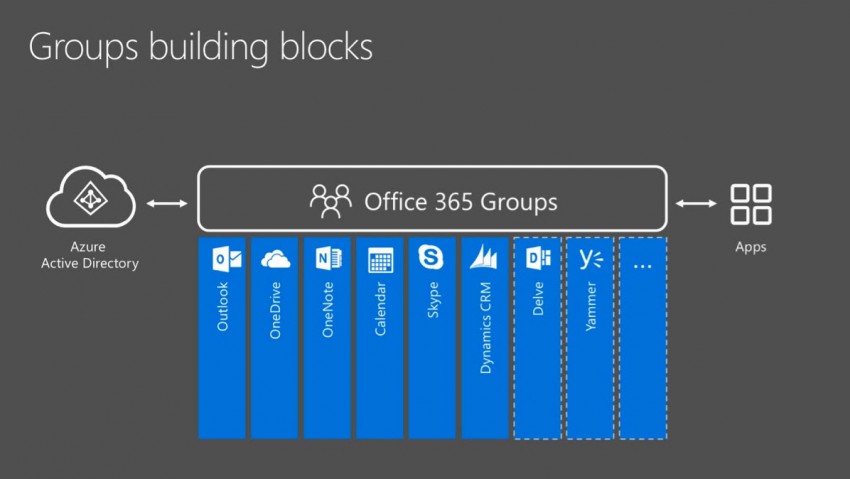 In this Ask the Admin, I'll run through the new Office 365 Groups capabilities announced at the recent Microsoft Ignite conference in Chicago.
Groups were introduced to Office 365 in September 2014, and I talked about how to create a Group in Create an Office 365 Group in Outlook.com on the Petri IT Knowledgebase. While the capabilities may seem nothing out of the ordinary, Microsoft has been busy working on new Groups features that are integrated into Outlook 2016 Preview and Office 365 Online, and I want to outline some of the improvements that have already been rolled out and that are coming later in the year.
The Rise of Dynamic Teams
Groups are designed to help ad-hoc and dynamic teams collaborate better and replace some existing technologies, such as Exchange Public Folders and Yammer Groups, to create a unified means for organizing project information. Groups are objects stored in Azure Active Directory (AAD) and can be used across the current suite of applications, with more to be added in the near future.
The current implementation is still a work in progress, but some of the key benefits of Groups include a single definition across the entire Office 365 suite, they are public by default, information can be shared with non-members, users can provision Groups without involving IT with simple management, plus there's a context and history, allowing new members to quickly get up to speed without the need to request forwarded information by email.
Outlook 2016
Groups are only accessible for the moment in Office 365 Online or the Outlook 2016 Preview. Bear in mind that Groups are not a feature of Outlook.com, the free-tier email service offered by Microsoft, but require an Office 365 business plan.
Real-Time Collaboration
The advantage of using Office 365 Online is that you get access to new features before they get rolled into the desktop Office apps, although that will probably change starting with Office 2016, as Microsoft adopts a Software-as-a-Service delivery approach. Real-time collaboration features, which have been available in Word Online for some time, are also being baked into Office 2016.
Improvements to Threaded Conversations and Calendars
Groups support conversations, which are really threaded emails, plus there's the ability to like replies Facebook-style. But one of the most interesting new additions is calendar overlays. In previous versions of Outlook, calendars could be compared by viewing them side by side. But now it's possible to select one or more calendars and see all the appointments in one merged view, which gives you a better idea of how appointments and events stack up against each other.
Microsoft's One Source of Truth
As system administrators we've no doubt all felt the pain of trying to persuade users not to email documents to each other, but to use SharePoint or a file share. But even when these systems are available internally, it's often easier at least initially for users to send documents between team members.
While data deduplication might help ease the extra data that this generates in the Exchange database, it can end up leading to confusion, with multiple versions of the same document being circulated. This results in users editing out-of-date versions of documents, and then someone merges the edits from different versions into a final draft, which isn't an efficient way of working.
Office 365 Groups, along with new functionality in OneDrive for Business, allows users to edit attachments and reply without having to save a copy of the document or worry about versioning. Microsoft refers to this as one source of truth, and hopefully will go some way to help users collaborate more efficiently.
While this works well with users who are a members of a Group, Microsoft is planning to add the ability to invite guest users, integrate Groups functionality into its mobile apps, and add Office Graph and Delve integration. Check back at the Petri IT Knowledgebase for updates to Office 365 Groups as they become available throughout the year.