New Admin Center Begins Rolling Out For Office 365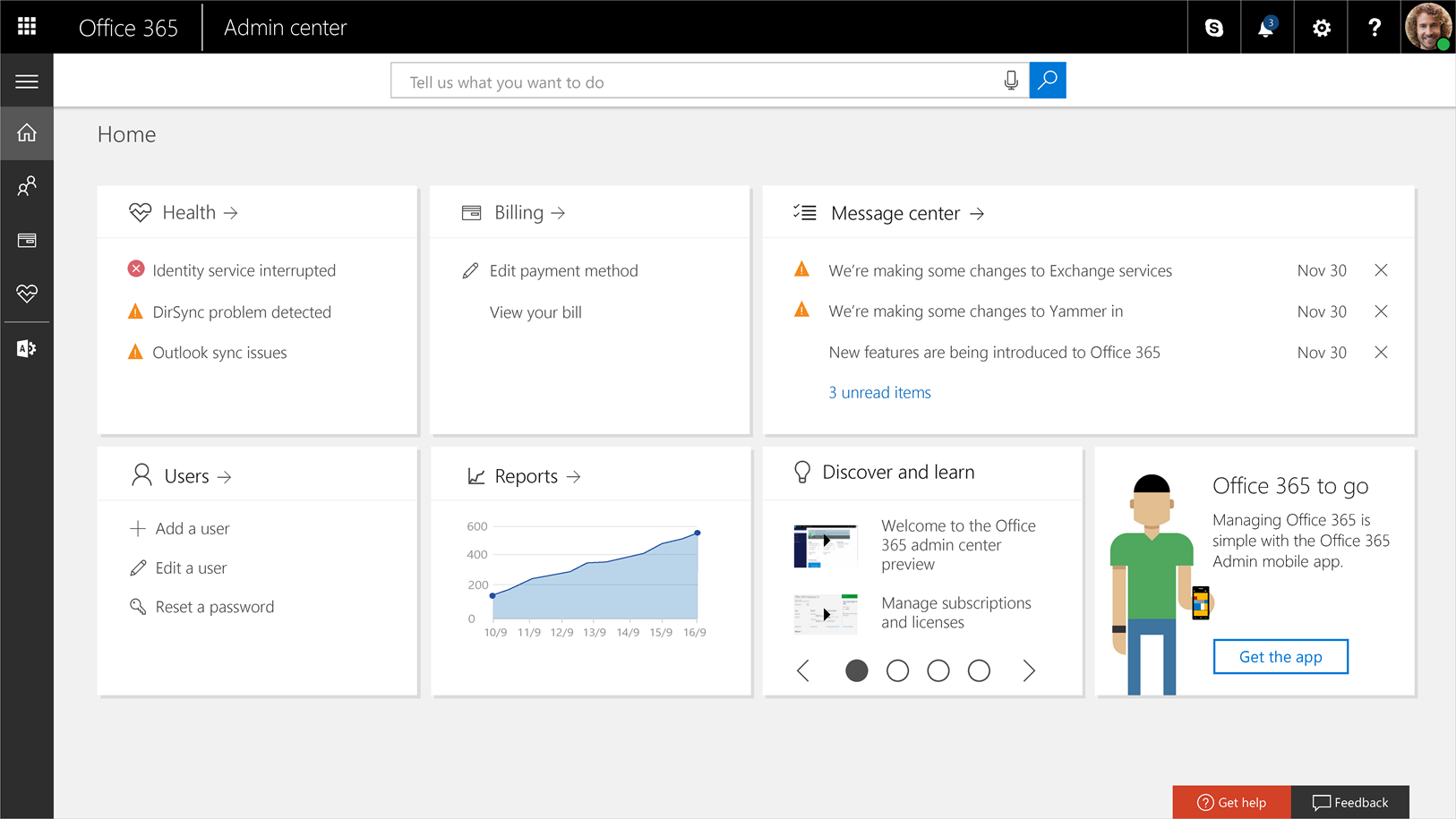 Managing Office 365 for a business can be tedious but is mission critical. To help IT administrators do their job, Microsoft has the Office 365 Admin Center and is currently rolling out their latest and greatest version right now. The new Admin Center is not complete and in the blog post announcing the rollout Microsoft has acknowledged the features which are to be added soon.
Starting with the new dashboard; IT admins can now do and see more without needing to click around. From a single customizable page, everything from billing, reports, messages, tutorials, service status, users, and more are shown at a glance: a search bar sits at the top of the dashboard which can be used to find groups or users. This search bar is one of the areas where Microsoft has highlighted there is more to come in the near future.
Understanding how your company uses Office 365 will help every admin prioritize their to-do list. The new Admin Center can generate reports to show how and when users are taking advantage of the different aspects of Office 365. These reports are currently limited but will soon be able to display how users are accessing OneDrive, SharePoint, Yammer, Skype for Business, and more. With this data, IT staff can plan training sessions or make tweaks to their long term goals.
Along the left side of the Admin Center is a menu to jump to different pages such as billing, users, reports, etc. This new experience will eventually completely replace the Admin Center, but currently it can only handle the most commonly used tasks. From the "What's New" group on the dashboard, you can take a tour of the new UI and switch back to the old Admin Center when needed.
Even though this new Admin Center is not complete, it is built to help IT administrators get their jobs done faster. Microsoft says this new experience is rolling out over the next few weeks but you can get the new experience now by going here. If there are things you do not like, then send Microsoft feedback and let them know.