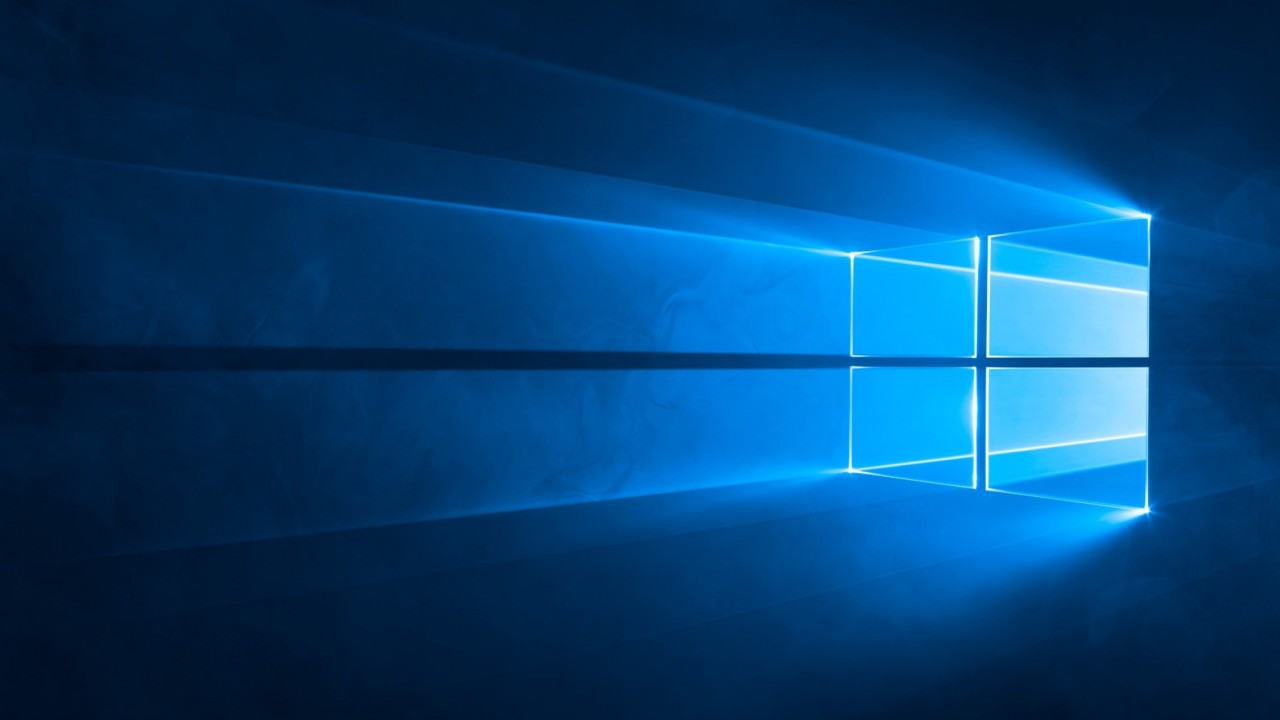 This week Microsoft announced the general availability of Desktop Analytics, a new cloud service that integrates with System Center Configuration Manager (SCCM) to provide insight and intelligence so organizations can make informed decisions about whether Windows endpoints are ready to be upgraded.
Desktop Analytics lets organizations access the telemetry collected from millions of Windows 10 devices to help migrating to new Windows 10 feature updates. Microsoft says that Desktop Analytics lets you do some remarkable things, such as:
Get a comprehensive view into the endpoints, applications, and drivers under management in your ecosystem.
Assess application and driver compatibility with the latest Windows feature updates and receive mitigation recommendations for known issues, as well as advanced insights for line of business apps.
Optimize the set of pilot devices that adequately represents your overall estate using the power of artificial intelligence (AI) and the Microsoft cloud.
Goodbye Windows Analytics
Windows Analytics, the cloud service that Desktop Analytics is designed to replace, is being retired at the end of January 2020. Windows Analytics consists of three components: Upgrade Readiness, Update Compliance, and Device Health. Of the three, only Update Compliance will still be supported beyond the January cutoff. You can find more on Update Compliance here on Petri.
Customers already using Windows Analytics will be able to migrate existing administrator data to Desktop Analytics during the onboarding process. Although, it's worth mentioning at this point that Desktop Analytics will only be available to customers with the following licenses:
Windows 10 Enterprise E3 or E5 (included in Microsoft 365 F1, E3, or E5)
Windows 10 Education A3 or A5 (included in Microsoft 365 A3 or A5)
Windows Virtual Desktop Access E3 or E5
Desktop Analytics Integrates with System Center Configuration Manager
Desktop Analytics supports devices running Windows 7, Windows 8.1, or Windows 10 but Configuration Manager, version 1902, with client version 1902 and update rollup 4500571, are also required before you can use the service. For a complete look at the requirements, see Microsoft's website here.
Desktop Analytics builds on what we developed with Windows Analytics by adding deeper integration with Configuration Manager and provides a ring-based approach to deployment using health signals. Soon we'll also integrate Desktop Analytics into Microsoft Intune.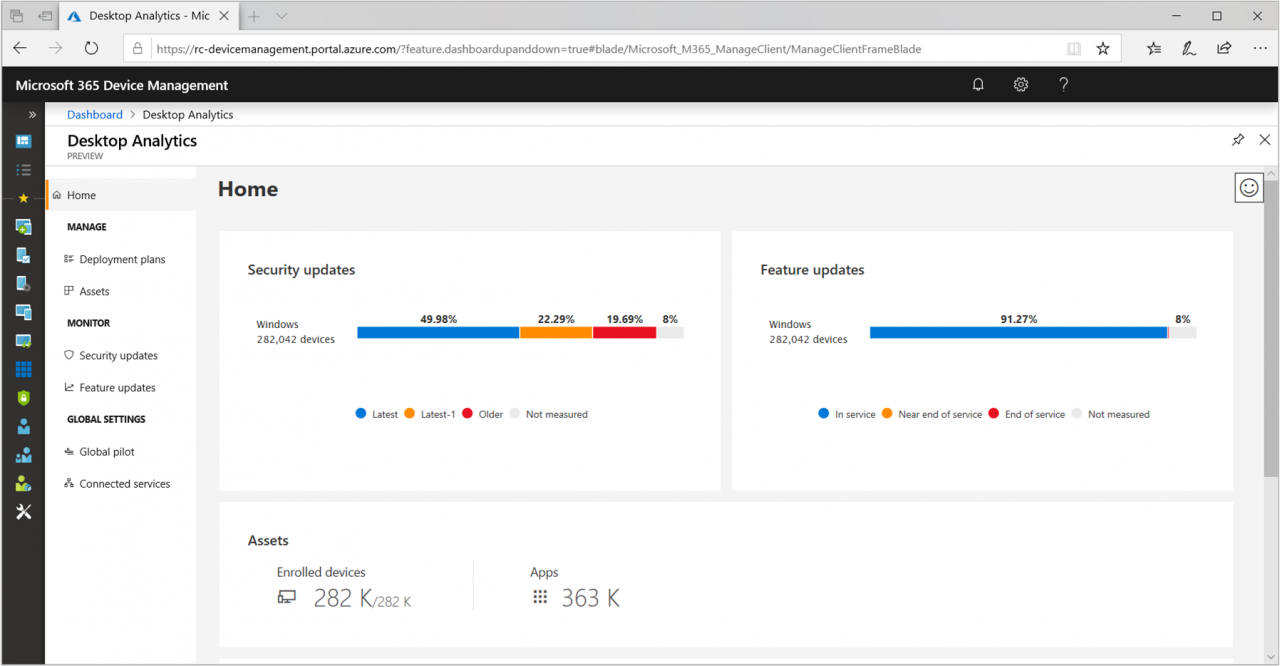 Desktop Analytics (DA) can surface potential compatibility issues with Windows 10 feature updates that might be caused by device hardware, apps, or drivers. Organizations can then act on information provided by DA to solve problems and create test rings for piloting new feature updates before rolling them out more widely in production. DA can automatically recommend which devices should be included in your test deployment rings; monitor the health of devices in your test deployment rings before, during, and after updates have been installed; and track how your deployment is progressing. DA uses various criteria to assess whether apps are compatible with a new Windows 10 feature update, including UAC violations, 16-bit binaries, driver dependency, non-DPI awareness, and more.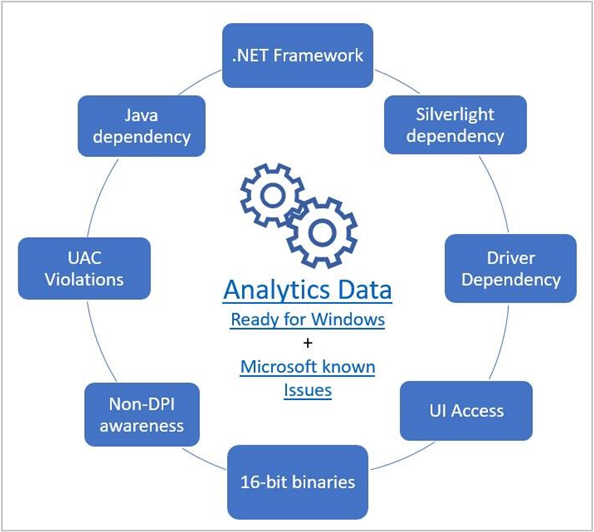 Migrate to Windows 10
Because DA supports Windows 7 and Windows 8.1, you can use the service to help with in-place upgrades to Windows 10. And once you've upgraded, continue using it to perform in-place upgrades to new Windows 10 feature updates. While traditional wisdom says that wipe-and-reload is the most reliable way to upgrade to a new version of Windows, it is more time-consuming, especially if you don't have the infrastructure in place to redeploy apps and user settings automatically. Microsoft recommends performing in-place upgrades, both from earlier versions of Windows and to new Windows 10 feature updates. It says improvements in the upgrade process make it more reliable than in the past. There are some scenarios where in-place upgrades are not supported, like moving from a 32-bit to 64-bit version of Windows.
Windows 7 end-of-life is looming (January 2020), so Microsoft has clearly been working hard to get this tool out and make sure that large organizations still on Windows 7 have the right tools to migrate to Windows 10 as smoothly as possible. However, Microsoft is offering organizations the option to pay for security updates to Windows 7 after January 2020 or use its Azure-based Windows Virtual Desktop service, where Windows 7 will also receive security updates for a short period to allow organizations extra time to migrate to Windows 10.
For more information on deploying Desktop Analytics with SCCM, see Microsoft's website here.