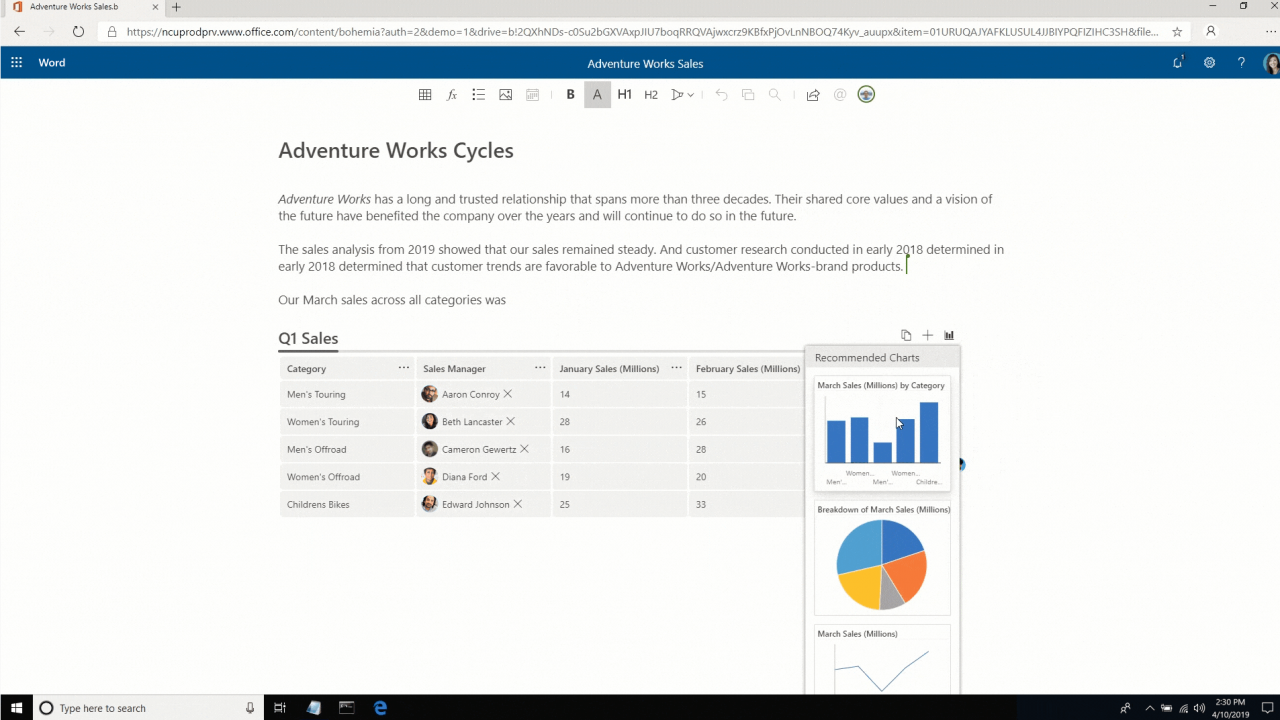 If there is one thing that Microsoft loves to talk about, it's collaboration. The company's Office 365 platform has become the benchmark of the industry and tools like Teams are helping to improve workflows and productivity at big and small companies around the globe.
But it's no secret that when it comes to document collaboration, G-Suite has a better experience. At Build this week, Microsoft has announced Fluid Framework which aims to deliver a new, web-based platform and componentized document model, for shared interactive experiences.
The company is promising that with this new framework, the speeds for co-authoring will surpass anything else offered in the industry. While Microsoft does not explicitly say it, it's clear that they are taking what G-suite offers, will improve the experience, and make it more widely available to their users and partners.
Microsoft says that this new framework will "Enable content, e.g., from the web or productivity apps, to be deconstructed and reconstructed into modular components so people can more easily create together" but if you cut out the jargon, it means that it will be easier to move content from outside sources, into your productivity applications. Further, Microsoft says that this new framework will make it easier for digital assistants to help co-author documents by fetching content, providing photo suggestions, identifying experts, translating data, and more.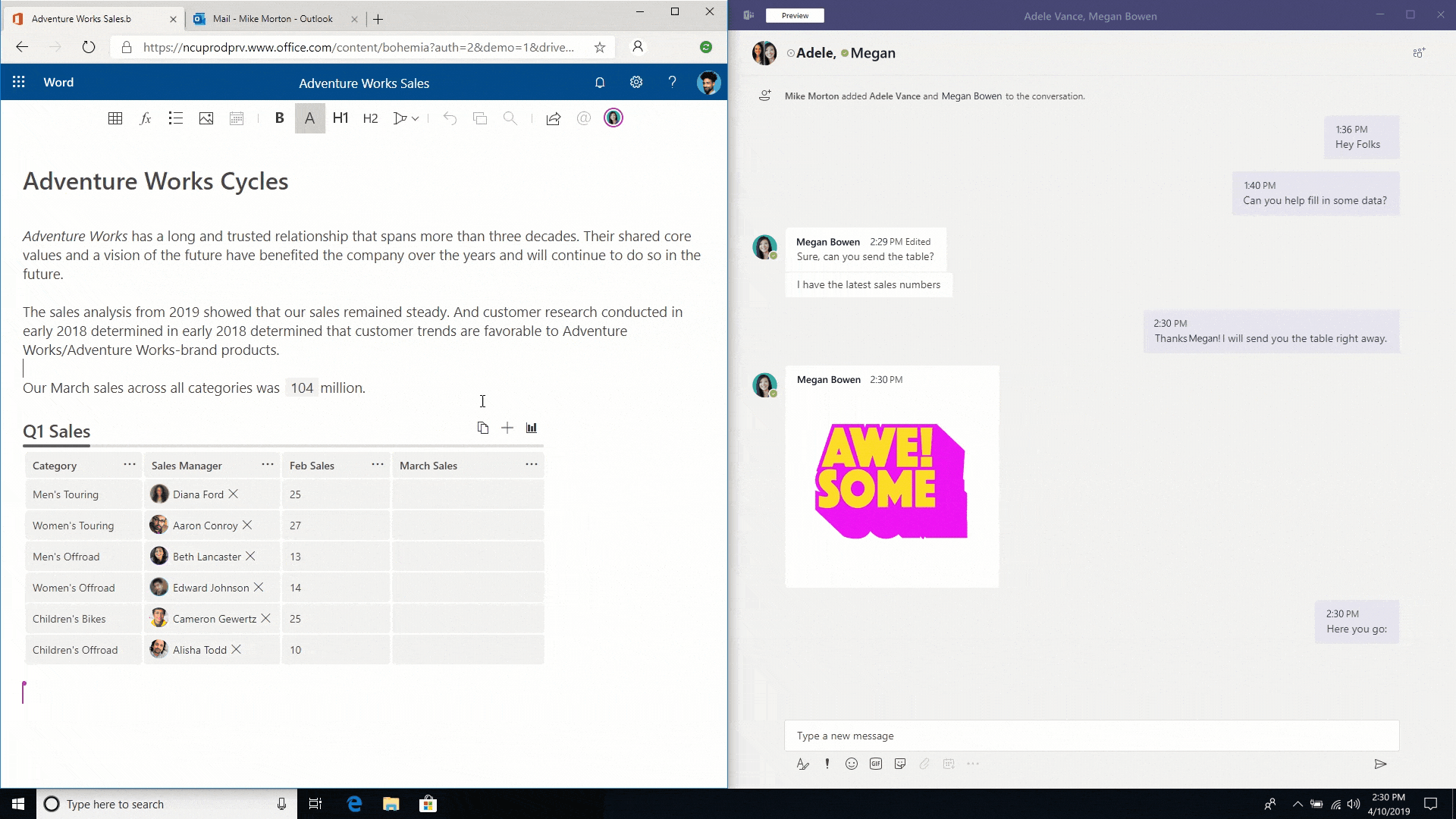 What's interesting here is how Microsoft describes this new framework at a high level as a "free-flowing canvas". While I may be reading into this a bit too much, it does look like the company may be creating a new experience that apps like Notion have pioneered.
If true, and Notion has a lot of fans, this will be a big step forward for Office applications as this could be the start of making them significantly more flexible by enabling the manipulation of charts and graphs embedded in a webpage to sync, in real time, with their counterpart that is included in a Teams conversation. Further, real-time translation is also supported as well which opens the door to deeper engagement from employees in different regions.
While frameworks are not always the most exciting things, this new tool for productivity applications shows us where Office 365 is headed. More importantly, it also shows how Microsoft is thinking about how you can move and manipulate synced data outside the traditional confines of an isolated application.
I know this may not seem all that relevant today, but if Microsoft can build the Fluid Framework correctly and get developers to buy into it, this could easily be one of the most significant announcements for Office 365 since the introduction of the Office Graph.
Microsoft says that Fluid is targeted to be available to developers later this year through a software development kit. In addition, later this year, the company expects to deliver the first Microsoft 365 experiences powered by Fluid which means that this update, while not quite available today, means that the future of Microsoft's collaboration vision isn't a distant dream either.