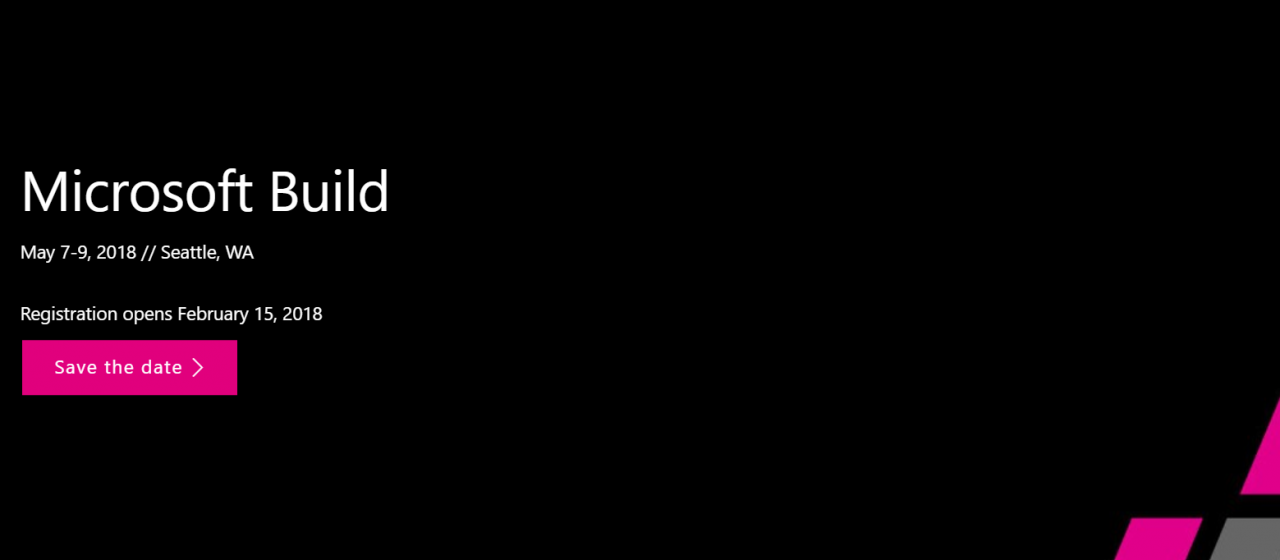 If you are a Windows Developer, the best event of the year for learning more about the future of the platform is Microsoft's Build conference. If you are planning to attend, it's time to clear your calendar in early May.
Build is happening May 7-9 and it will be hosted again in Seattle. If you are wanting to buy tickets, registration opens February 15th and the tickets may sell out quickly as they have done in previous years.
I say that it may sell out quickly as Microsoft has competition from Google this year who is hosting their own developer conference from May 8-10. It will be interesting to see if these overlapping conferences will lower the rate at which tickets are purchased as many Windows developers are also Android developers too.
Based on the website, it looks like the theme of the event is 'Code your tomorrow' and as this is a developer event, it will be heavy on under-the-hood updates and announcements and not new consumer services.
The full conference pass costs $2,495 and you can view the Build website, here.