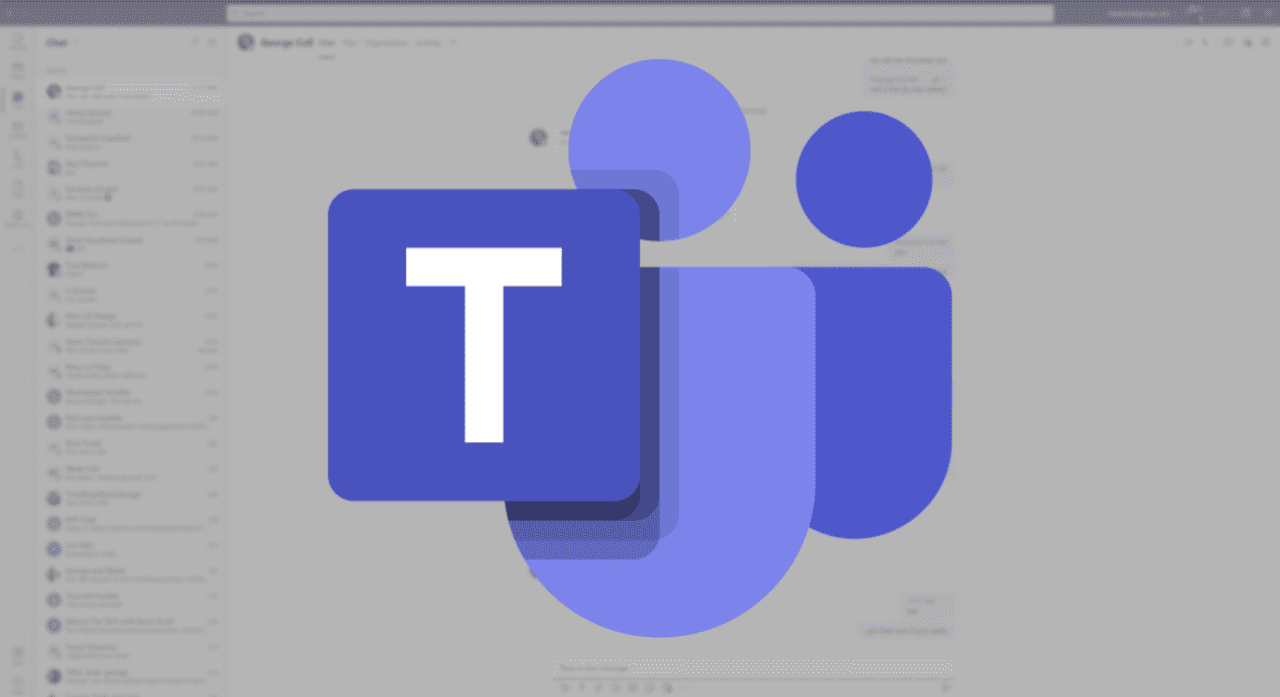 Teams is one of the fastest growing products Microsoft has ever released, so it shouldn't come as a surprise that there was a big focus on Teams at the November edition of Ignite. In this article, I'm going to cover all the important news in brief.
New Microsoft Teams chat features
Microsoft Teams chat recently got the ability to send quoted replies. But there are lots more new chat features coming to Teams, all of which are rolling out sometime between November and early 2022:
Talking to yourself doesn't make you crazy! Want to send yourself messages? Now you will be able to do just that using chat with self.
Sometimes it can be difficult to manage a chat with so many messages displayed at the same time. Chat density will allow you to customize the number of messages you can see on screen in different modes.
From 6 to more than 800 3D emojis! Teams will let you express yourself better.
Want to type a message at the weekend but have it delivered on Monday morning? Delayed delivery is coming to Teams chat.
New search features let you filter results and toggle between tabs to find the information that you need.
Collaboration across organizational boundaries with Microsoft Teams
Microsoft Teams was originally positioned as a communication and collaboration tool for small internal groups. But as it has usurped email in many organizations, groups are looking to utilize teams across organizational boundaries.
To help avoid the need to constantly switch security contexts in Teams, Microsoft is leveraging Azure Active Directory (AAD) to make is easier to collaborate across organizations with two important updates:
Available in preview in early 2022, channels can be shared with individuals and teams across one or more organizations. Shared channels will appear in each user's Teams tenant so that they don't need to switch security contexts.Shared channels can be shared with up to 50 teams and across as many organizations as required. Teams admins will be able to configure granular and differentiated trust relationships in AAD to control external collaboration.
By the end of 2021, Teams will support the ability to chat with those who have a Teams personal account. It will be possible to invite Teams personal account users by email or using a phone number, all while keeping communications secure and within organizational policy.
Enhancements to Microsoft Teams Rooms and devices
As organizations adapt to the realities of hybrid work, there are lots of changes coming to Teams Rooms and supporting devices.
Available in the first half of 2022, direct guest join will be expanded to let users join meetings hosted on BlueJeans and GoToMeeting from a Teams Room. Currently, Zoom and Cisco meetings are supported.
The Teams Admin Center now lets you manage Surface Hubs. And by the end of 2021, you will be able to use Microsoft's managed services to manage Surface Hubs.
Yealink deskVision AIO24, which is expected to arrive at the beginning of 2022, will be part of the Teams display portfolio. It has a 24-inch screen, and it can be used as a standalone device for Teams or connected to a PC as an external screen. The Teams hotdesking experience will also be available on the AIO24 and on the Neat Frame in early 2022.
Updates to Teams panel, expected by the end of 2021, will include a feature that lets you check into a room using a panel and sensor integration. It automates occupancy insights and room release, which will make rooms available if nobody has checked in within a specific time.
Introducing Mesh for Microsoft Teams
There was a lot of talk about the metaverse at Ignite in November this year. And you are not alone if you are still scratching your head about the usefulness of the metaverse. Mesh for Microsoft Teams will bring personalized avatars and immersive spaces where users connect.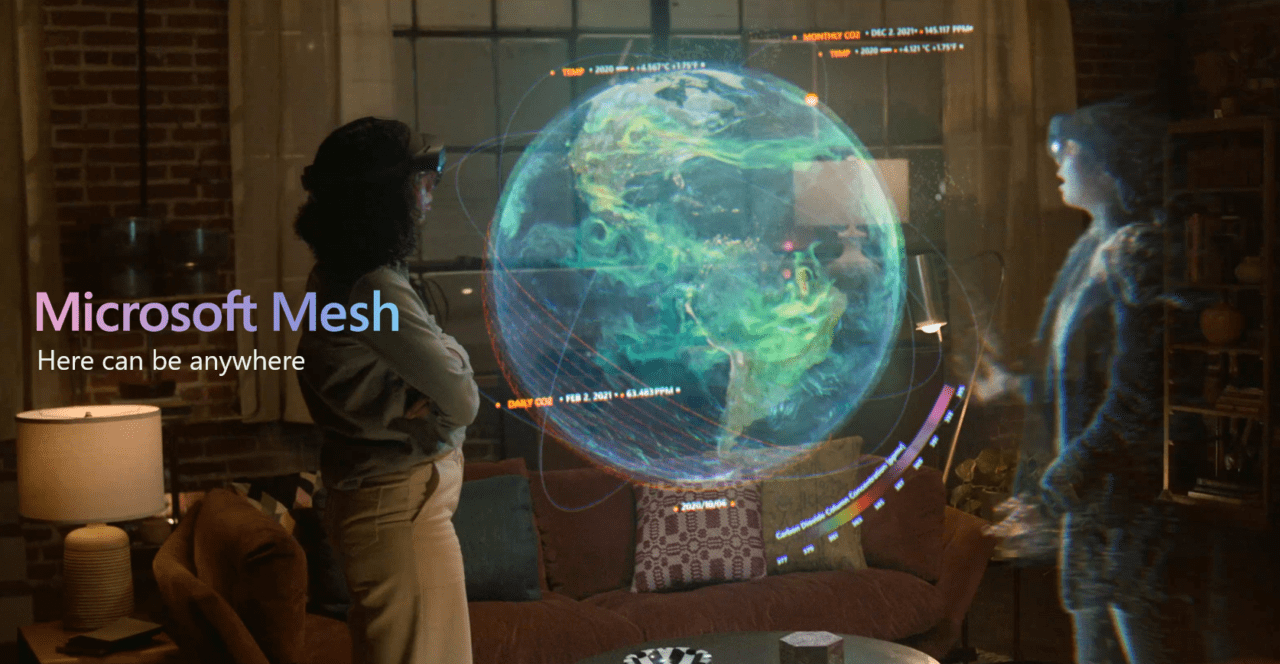 Avatars are intended to let users disconnect their cameras but still retain a presence using eye contact and emotions. Users will also be able to create immersive spaces that look like physical spaces. Microsoft says this should help spark creativity and foster 'water-cooler connections'.
Mesh is expected to start appearing in Teams in the first part of 2022. Check out this technical overview of Microsoft Mesh for more details.
Microsoft Teams platform enhancements and new collaborative apps
There are also updates to make it easier to streamline workflows in Teams. New apps can be embedded in Teams collaborative surfaces. There are updated features for Power Virtual Agents and apps from partners like Jira Cloud and SAP Sales & Service Core now let you work in Teams chat, channels, and meetings.
The redesigned Teams App store will launch later in November, bringing with it simpler ways to find apps with better categories and app recommendations.
Microsoft Teams webinar enhancements and additional broadcasting capabilities enable more engaging external events
Love them or loathe them, virtual meetings and events aren't going away anytime soon. To reflect that, Microsoft is bringing a range of new features to Teams:
Available in preview starting in early 2022, a virtual green room will be a space where organizers and presenters can get together, monitor chat and questions, and attendee settings, and share content before events start.
In early 2022, enhanced controls will go into preview for managing what attendees see. The idea is to help minimize distractions and keep the audience engaged during an event.
By the end of 2021, you will be able to add up to 10 co-organizers to webinars and meetings.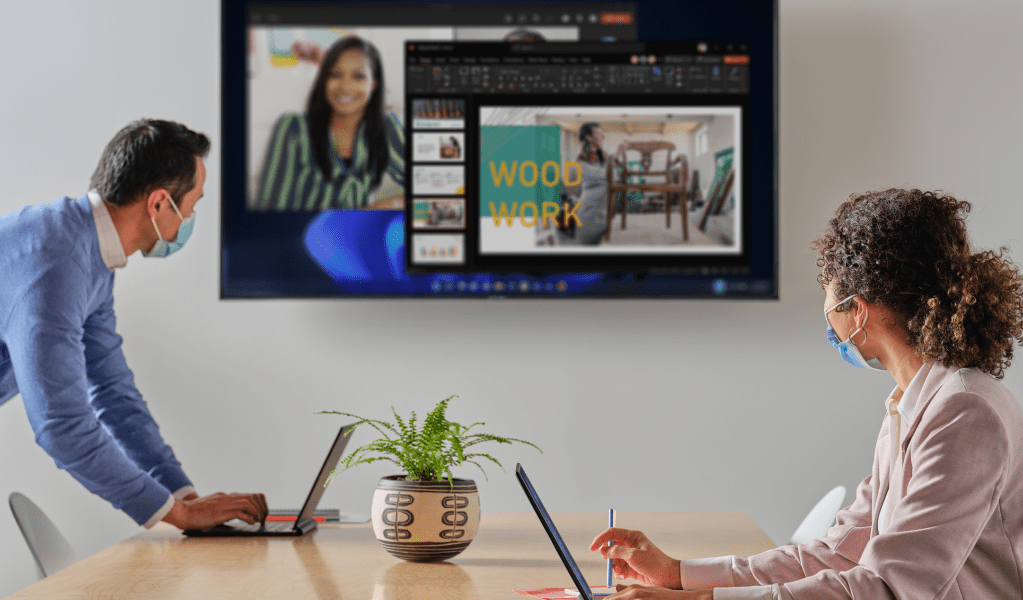 Available in preview in November, the new Q&A feature in Teams provides a better question and answer experience.
Again, in preview starting this month, isolated audio feed will let producers create an audio mix using isolated feeds from individual presenters.
Already generally available, Cvent is now integrated into Teams. Cvent is an events and hospitality management platform.
New enhancements to the Microsoft Teams admin center streamline IT management
Managing Teams is now easier with the general availability of search for any function in the Teams Admin Center and a new app discovery tool that makes it easier to find Teams apps, as mentioned above. But there are also some new advanced features that are currently in preview:
Bringing custom views of timeseries data and device utilization, a new device analytics dashboard helps organizations with insights and troubleshooting information.
Data and analytics for devices in particular physical locations, like all meeting room devices and Teams displays in a particular building, are now part of a new workspace view that provides admins with a way to manage connected devices and monitor their health and utilization.
Using priority account notifications and alerts, IT admins can specify priority users to oversee collaboration more closely with real-time device alerts and call quality metrics to help prioritize support delivery.