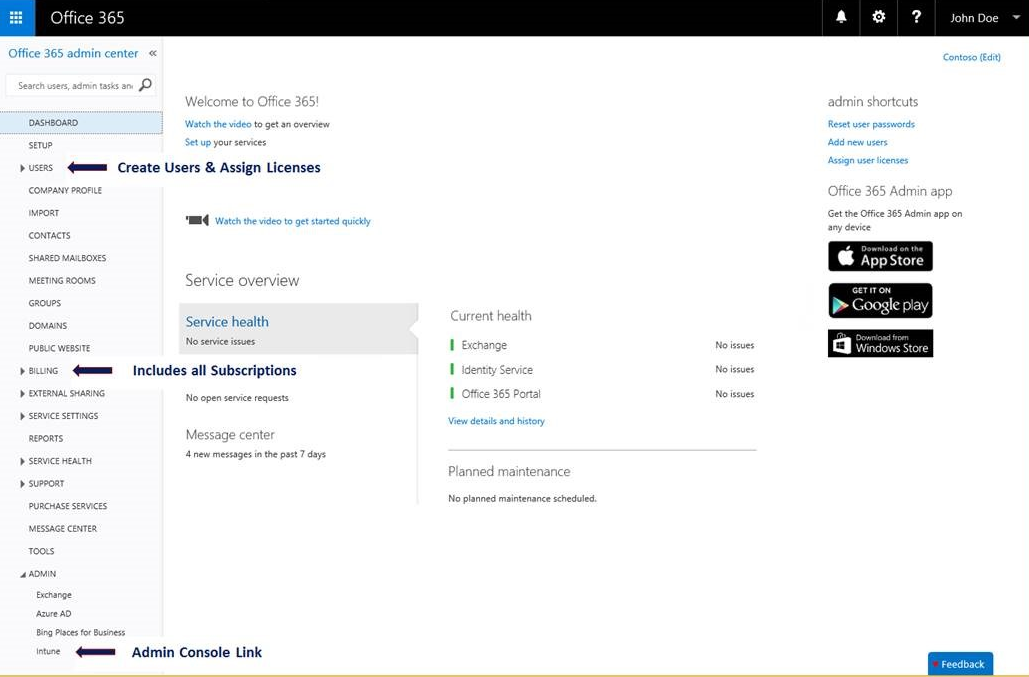 For years, Microsoft's customers have been asking the company to make it easier to manage its many subscriptions offered by the company and there is finally hope on the horizon. Microsoft has announced that they are merging the Microsoft Intune account portal with the Office 365 management portal.
The Office 365 management portal now supports subscription and license assignment for Enterprise Mobility Suite as well as Intune. The company says that until late September, you are able to use the existing Intune portal but did not specify and exact date when the Intune portal would be shutdown.
The following tasks can now be performed inside the Office 365 management portal:
Subscription activation, modification, renewal, cancellation, and invoicing
Domain setup and modification
User and license management, and admin role configuration
Direct partner functionality, including sending offers and delegation invitations
Service health status
Service request ticketing
For the Enterprise Mobility Suite customers who use the Azure portal for licenses assignment and creation, there will be no changes to this functional area as the company says that both the Azure portal and Intune admin console are not being touched as part of this migration.
Even though Microsoft is merging these two portals, Intune will not become part of the Office 365 suite of apps and services.
The condensing of portals will be welcomed by those who manage these services as most companies who use Intune also subscribe to Office 365 as well. This update will make it easier to manage both services without having to jump to two different sites for common tasks.