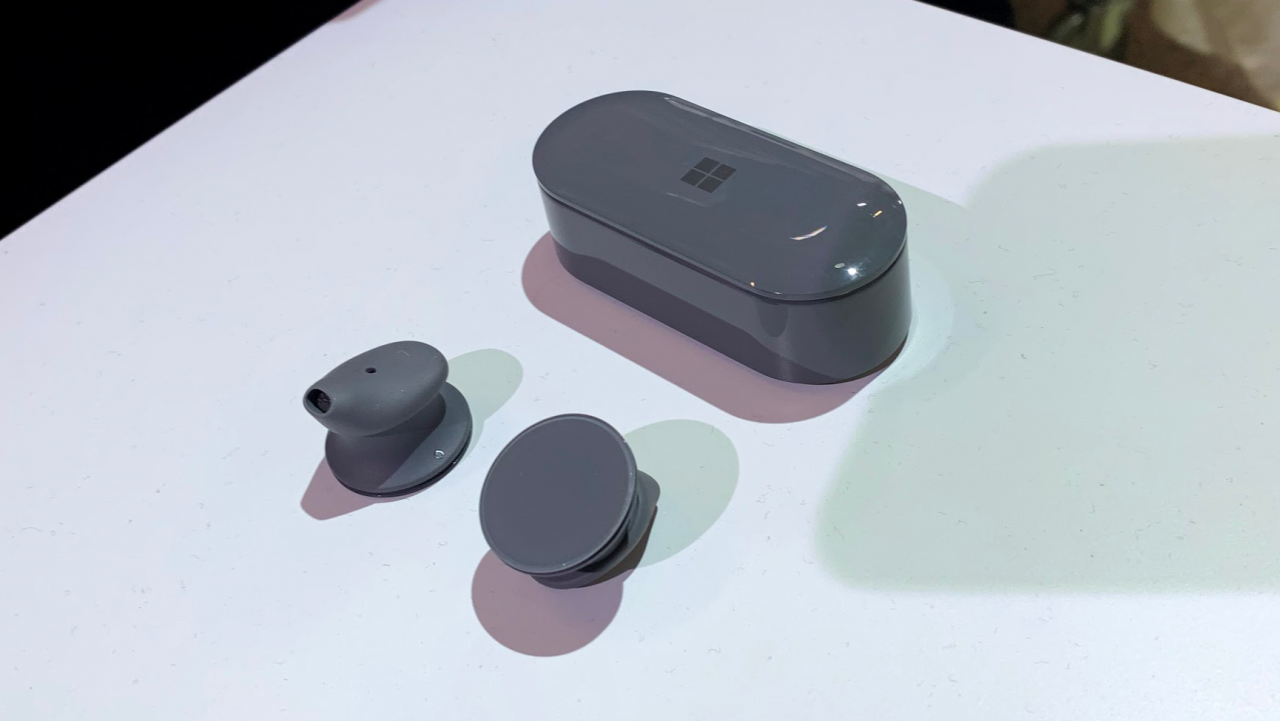 In October, Microsoft held a Surface hardware event where the company announced Surface Pro X, Neo, Duo, Laptop 3, Pro 7, and the Surface Earbuds. If you were hoping to get your hands on them before the holidays, you are going to have to wait a bit longer.
Microsoft announced today that they are delaying the EarBuds until the Spring. When they are released, there will be a new color option, white, but we don't know exactly when they will ship. The company did not explicitly state why the product has been delayed.
This announcement isn't all that surprising either. The company had yet to open up pre-orders for the hardware while everything else announced is already available for customers to buy.
The Earbuds have a striking design that you either love or hate, there is not a lot of middle ground here. But with productivity features built into the touch area, the company is trying to use the same formula that made Surface a success, in the audio space as well.
During my brief time of using the hardware at the announcement event, the buds appeared to work as expected. Clearly there is a bigger issue here which is causing Microsoft to hold back on shipping the hardware but the big question is what is it?
For now, we have to sit back and wait for the release of the hardware to see if Microsoft is making any significant changes.