Making Windows 10 RS2 a Viable Tablet and Mobile Enterprise OS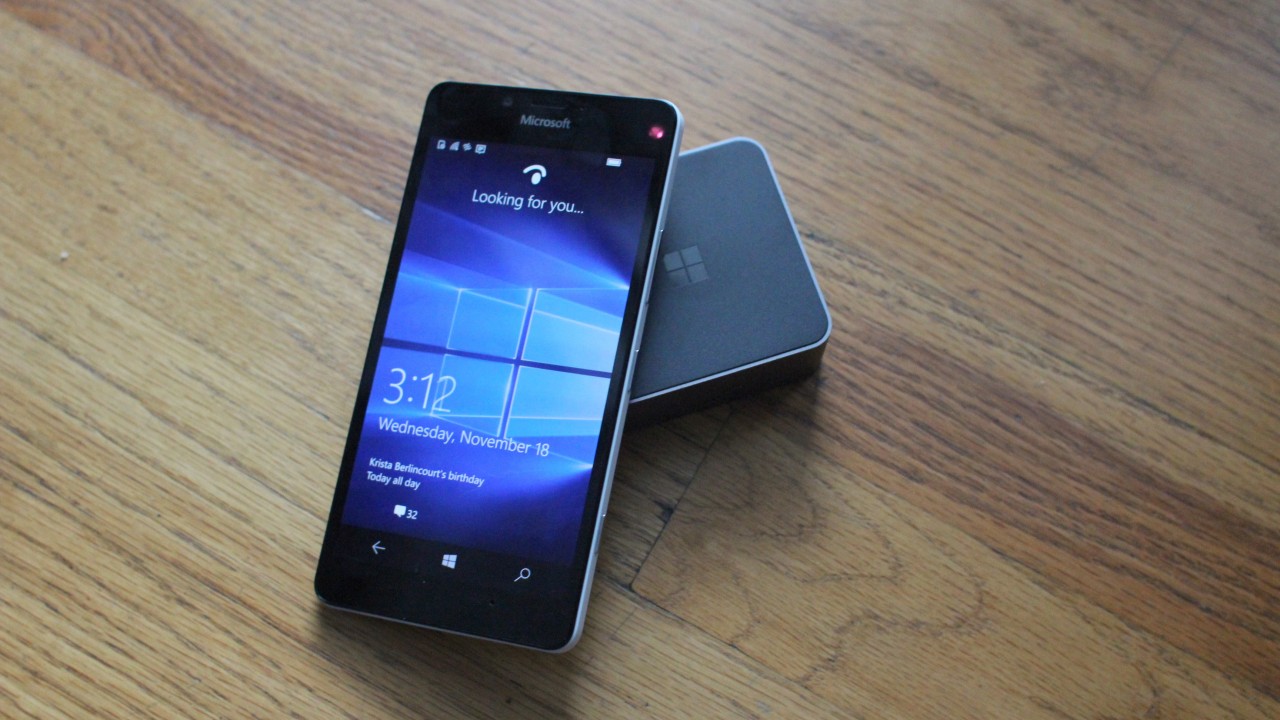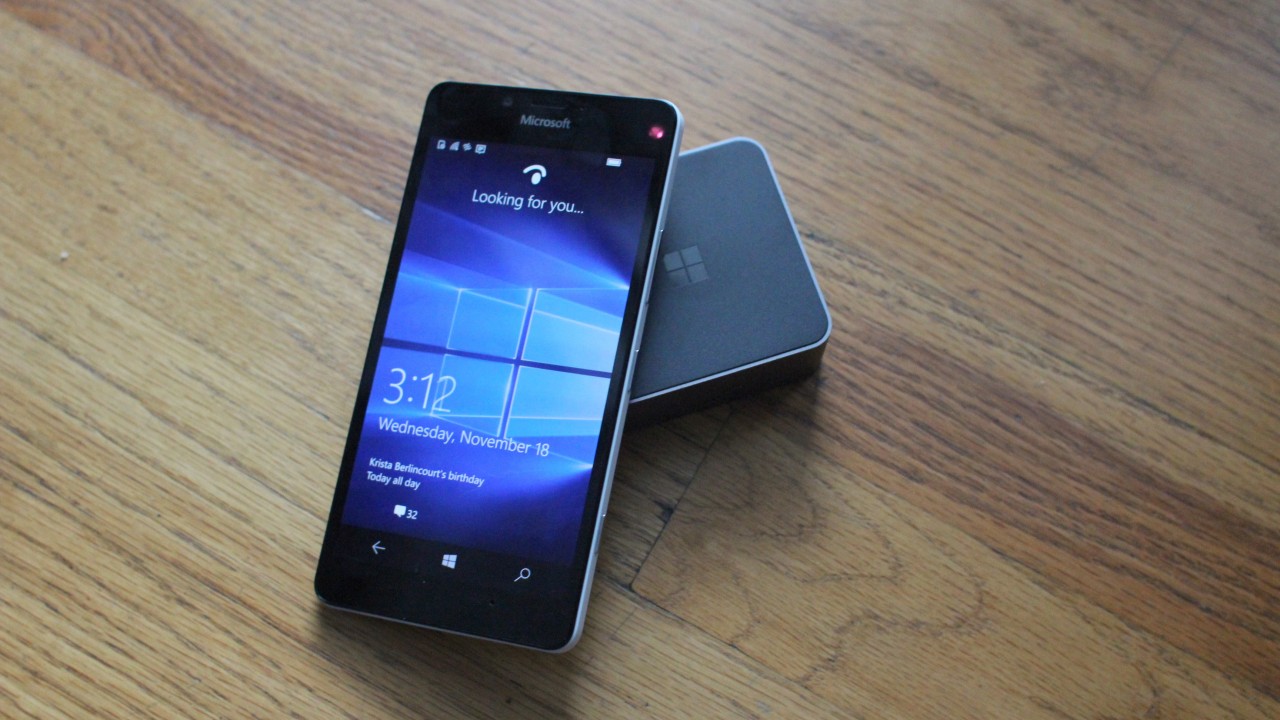 It's not over until the fat lady sings, and Redstone 2 (RS2), Microsoft's next major update to Windows 10 due in spring 2017, will focus on mobile. So if you're not in the "it's over" or "Windows Mobile is dead" camp, this article looks at the key changes I think Microsoft needs to make to Windows 10 Mobile to make it a viable smartphone and tablet OS for the enterprise.
Microsoft has indicated that it's Windows Mobile strategy is to focus on enterprise needs, and having failed to capture the public's imagination with any of its recent handsets, this is probably a smart move as traditionally the enterprise is where Microsoft has been most successful. Plus, many enterprise requirements are already baked into the OS, such as Device Guard, BitLocker encryption, Azure Active Directory domain join, Windows Store for Business, native Mobile Device Management (MDM) support, and Enterprise Data Protection (EDP) is currently in testing.
For the past few days I've been playing around with the Anniversary Update on my daily driver, a Lumia 950, and it brings much needed evolutionary improvements and is arguably the OS that Windows 10 Mobile should have been when it debuted at the tail end of last year. But what follows are, in no particular order, my thoughts on what needs to happen for Windows 10 Mobile to be a serious contender in the enterprise.
BitLocker To Go support
The USB Type-C and OTG support in the Lumia 950/XL handsets makes it possible to connect portable disks, either using a USB 3.1 Type-C to Type-A converter, such as this one from VicTsing, or Microsoft's Display Dock, which was specially designed for use with the Lumia 950/XL. But in the enterprise, portable disks can be a security risk, and this is where BitLocker To Go steps in to provide transparent encryption.
Windows 10 Mobile doesn't currently support BitLocker To Go, meaning that BitLocker encrypted external drives cannot be accessed. But Windows 10 Mobile does support BitLocker internally, so I'd like to see support for unlocking external drives using a password and NFC smartcard added in RS2.
Continuum side-by-side window positioning
Mobile Continuum allows you to connect a compatible handset to a display using an HDMI cable, Miracast, or even the display of a Windows 10 Anniversary Update (AU) PC, resulting in a PC-like experience, complete with a desktop, Start menu and apps. While the ability to use Windows 10 AU as a dumb terminal is a significant update, there aren't any other visible changes in this update.
Continuum version 1, and the AU release, can only display a single app window on the screen. In other words, it's not possible to display two windows side-by-side. In my world this is a critical shortcoming, and one that prevents me from even entertaining the idea of using Continuum for anything productive.
Horizontal Start screen support
Do you want to turn your handset horizontally on the long edge? OK, most apps support landscape mode, but unfortunately the Start screen awkwardly refuses to budge, either forcing you to perform some uncomfortable neck contortion or rotate the device. Not exactly a helpful workflow.
Offline file support for OneDrive app
Microsoft seems to be under the impression that we're all connected to the internet 24/7. But the reality is that, especially when travelling, internet may be unavailable for long periods, so offline access to certain document types is important. While offline access has made it to the OneDrive app on other platforms, and despite read-only offline access for Windows 10 UWP being promised for Q4 2015, this feature is still missing in action.
Edge extension support
Many of us have been holding out on extension support for Edge before making the switch. I was disappointed to find that Microsoft has no current plans to bring extension support to Windows 10 Mobile. The ability to use LastPass in Edge, or a translator extension, would be invaluable on Mobile. Possibly even more so than on a PC because the small form factor makes simple tasks harder to carry out.
Cortana region support
It's easy to forget that one of Windows 10's key features, Cortana, is unavailable in much of the world. Microsoft did announce that the Anniversary Update will apparently bring support for 13 more regions, but which ones remains a mystery. That said, the Anniversary Update does make it possible to enable Cortana in any region, as long as you are prepared to use one of the supported languages, such as English. With Siri and Google Now available more widely, Microsoft needs to add Cortana language and region support more rapidly.
Microsoft app parity with iOS
Office 365 has a big presence in the corporate world, and while not the only solutions for document management, email and other forms of goodness, it is a major player. Microsoft has been busy developing Office 365 apps for iOS and Android, but the Universal Windows Platform is always the last to get updates.
It's clear that iOS market share and uptake in the enterprise puts it at the top of the list for app development, but Microsoft is going to have to up its game in the UWP app department if it expects users to accept Windows Mobile as an alternative to iOS or Android in the workplace.
Microsoft could back port it's iOS apps to UWP using the Windows Bridge for iOS, but that isn't going to give the best results. Microsoft might think about creating a bridge so that UWP apps can be ported to iOS, ensuring that UWP apps aren't left years behind the competition, while still providing competing platforms with functional apps.
Consistent sharing experience
Sharing contracts in Windows 10 allow UWP apps to easily share content with each other, more elegantly than copy and pasting between apps. That is until you realize how inconsistent it is. You select an object to share, and depending on whether it's a photo, link, or something else, brings different results in terms of the apps that you're able to share with.
Sometimes this problem can be solved by launching the app you want to share with directly and then opening the offending photo or object in the app itself, but that breaks the workflow. I don't know if this is a developer or OS issue, or both, but is something of a blot on the user experience landscape.
USB 2.0 Audio playback
If iOS and Android support external digital to analogue converters (DACs), then so should Windows 10 Mobile. OK, this has nothing much to do with the enterprise. But if Windows 10 Mobile supports recording via a USB microphone, would it take much to add the ability to connect an external sound card? This is a personal wish, rather than something I think enterprises are clamoring for, but I'd like to be able to attach an external DAC, such as the AudioQuest DragonFly, to my Lumia 950. I might even get rid of my FiiO X3II player if that were to happen.