Making the Small Business Case for Windows 10 S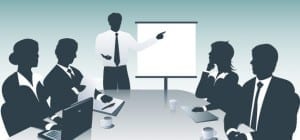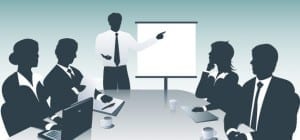 Chromebooks have proven popular with startups and small businesses, especially those that have invested in Google G Suite. With the release of Windows 10 S, business users can get most of the benefits of Chrome OS. They can also get the Office desktop apps if they have an Office 365 subscription. In this Ask the Admin, I will look at how Windows 10 S stacks up for businesses that are either already using Chromebooks, or are trying to decide between Windows 10 and Chrome OS.
Windows has always had one major problem in the small business space. It is difficult to secure and manage without full-time IT support. Because of that, Chromebooks have become popular. They are maintenance-free and perform reliably until the hardware starts to give up. However, Chrome OS is limited in ways Windows is not. For instance, Chromebooks requires the Internet. Essentially, Chrome OS is Google Chrome browser nicely bundled as an operating system.
Reliance on the Internet might not be a problem as some websites have an offline function. Google G Suite apps, such as Docs and Mail, support offline use. This allows users to create and edit documents, search and compose email, and edit photos that are stored locally. Microsoft Word Online cannot be used offline so that might restrict use of Office 365 on a Chromebook. Although, Office 365 Outlook does have an offline mode.
Windows 10 S was announced alongside the new Surface Laptop at an event in New York in May. While the initial focus is on the education sector, Windows 10 S notebooks will be available for everyone to buy. As a challenger to the dominance of Chromebooks in education, Windows 10 S limits users to installing apps from the Windows Store and Microsoft Edge is the only supported browser.
Windows 10 S for Business
Windows 10 S matters because the restricted environment ensures that users do not have administrative access to the operating system, cannot install legacy win32 apps that play outside of a Universal Windows Platform (UWP) app sandbox, and browsers cannot be installed that might introduce vulnerabilities. Windows Store apps are automatically updated as necessary, removing another potential security issue.
In short, if a Chromebook was previously a consideration for your business, Windows 10 S would also fit the bill. For a similar price, Windows 10 S does everything a Chromebook can do and more. But most importantly, Windows 10 S does not suffer from the same security and stability issues as unmanaged Windows 10 Pro. This is because of the restricted OS access and curated app experience. Additionally, Microsoft's antimalware solution, Windows Defender, is included free out-of-the-box.
If you currently use Google G Suite with no plans to switch to Office 365, it is worth noting that there are no official Google apps in the Windows Store. That is not likely to change any time soon. This means that access to Google Drive in Windows 10 S is only possible via Microsoft Edge. There is an official Dropbox UWP app, although it does not provide offline synchronization. The OneDrive and OneDrive for Business synchronization client is built into Windows 10 S, so there is always access to Office 365 files locally.
Management Features
Windows 10 S can join an Azure Active Directory (AD) domain but not Windows Server AD. Azure AD is the directory service used by Office 365, so the ability to join Windows 10 S to Azure AD can make using the cloud easier with features such as single sign-on.
If you need to manage Windows 10 S based devices, Microsoft Intune Mobile Device Management (MDM) can be used to configure security settings and manage updates, albeit without the fine-grained control offered by Active Directory Group Policy.
At the end of the day, if you decide that Windows Store apps do not meet your needs, Windows 10 S can be upgraded to Pro free for a limited period and then for a one-time fee of $49.
Fall Creators Update
But that is not all. Google has been attempting to bring Android apps to Chrome OS for some time but that effort has been delayed. It is probably not as easy as it looks. However, Microsoft is already there and the Windows Store is not limited to just UWP apps either. Some legacy win32 apps can be downloaded from Windows Store, including the Microsoft Office suite of desktop programs. This gives Windows 10 S a significant advantage of Chrome OS.
The Windows 10 Fall Creators Update is set to make the experience better with some long overdue features and improvements to how Windows is deployed, including:
Pin websites to the taskbar
Support for Progressive Web Apps (PWAs) in Microsoft Edge
On-Demand Sync for OneDrive and OneDrive for Business
Support for ARM64
Windows Autopilot for self-service deployment and device reset
Windows 10 S is a worthy alternative to Chrome OS, particularly as it is more capable for a similar price. There are few downsides though. Chrome OS has a more transparent update mechanism than Windows. According to Google's Auto Update policy, most devices receive updates for around 5 years. Bear in mind that if you have hardware that is not plug and play, Windows 10 S is not for you. You would not be able to install the necessary drivers.
Windows 10 S notebooks will be available later this summer starting at $229.
Follow Russell on Twitter @smithrussell.