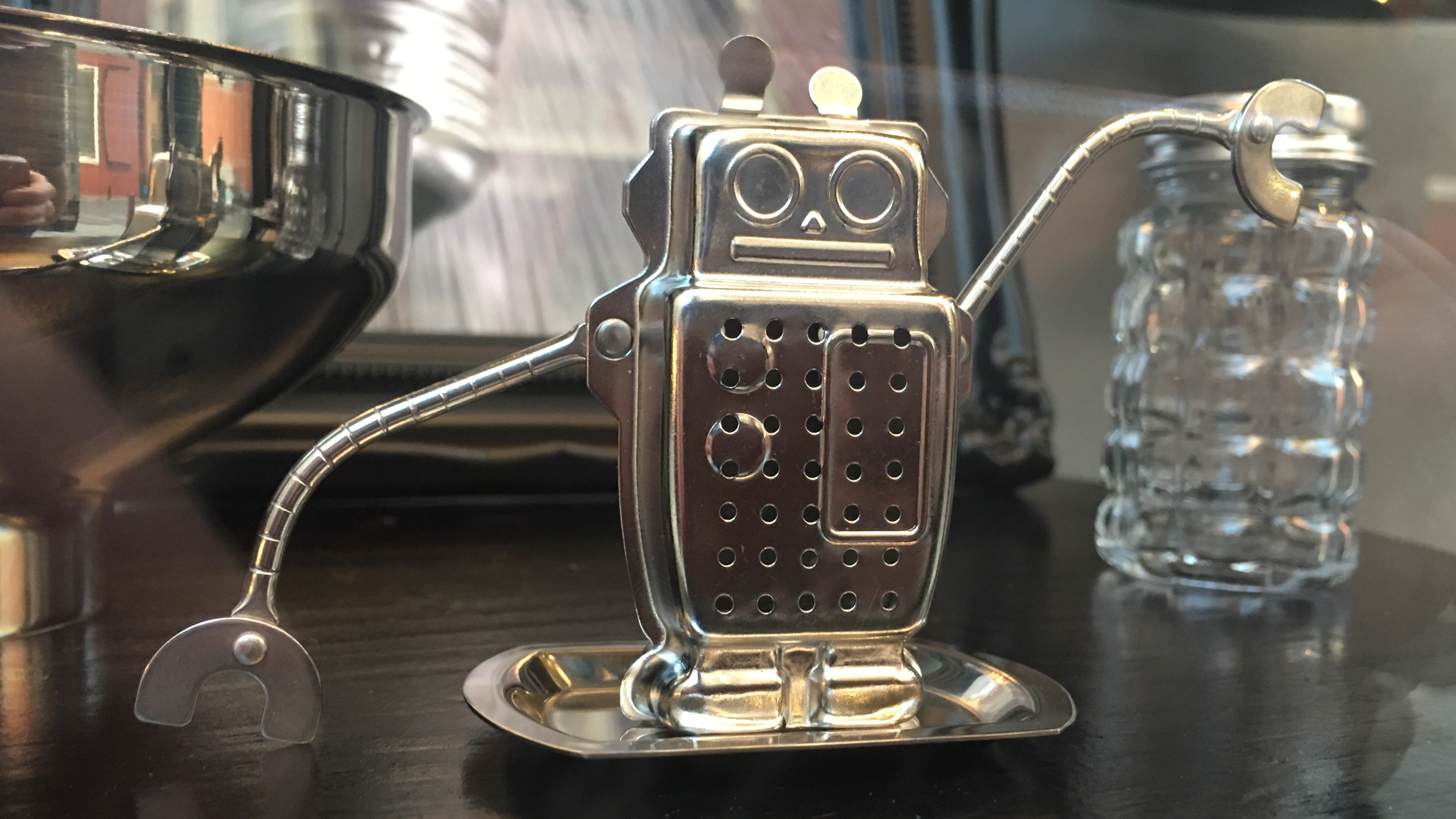 Because every day with me is April Fools, this edition of Short Takes focuses on a year off for Windows phone, Microsoft embraces Android and iOS during Build keynotes, Google' April Fool backfires, Tesla sells tons of non-existent cars, and Blackberry continues to slide.
Note: Sorry is this Short Takes is a bit, um, shorter than usual. But it's been a crazy busy week at Build, and there's so much more to get to today. –Paul
A poor choice of words sinks Windows phone even further
During a whirlwind week at Build 2016 in San Francisco, Microsoft's Terry Myerson madea startling revelation to The Verge's Tom Warren. "We're fully committed to [phone], there will be a time for it to be our focus, but right now it's part of the family but it's not the core of where I hope to generate developer interest over the next year," he's quoted as saying. "There's no lack of recognition to realize how important that form factor is, but for Microsoft with Windows and for our platform it's the wrong place for us to lead." So here's the thing. Is Microsoft really going to take a year off from phone? Or is being committed to phone perhaps a better message for the faithful? I guess we'll find out when or if Surface phone happens later this year.
"Coupons.com Is Making Savings Even Easier for Windows 10 Users"
But Windows 10 is already free. Oh. I see.
And … Microsoft ignores Windows phone in 6 hours of Build 2016 keynotes
Two days and 6 hours of Build 2016 keynote addresses later, and one thing is obvious from this week's show: Microsoft really doesn't appear to care about Windows phone at all. The terms "Windows phone" and "Windows 10 Mobile" were all but unheard at the show, despite multiple appearances by iPhones, iPads, and Android devices. "We don't care if it's Android or iOS, we have you covered," one presenter said non-ironically. It got to the point where the press turned it into a drinking game. And let's just say we all remained sober. At least during the keynotes.
"Microsoft needs to kill the Lumia phone for Windows Mobile to survive"
So. "127 Hours." For phone.
One of Google's stupid April Fools jokes finally backfires
Every year, Google engages in the lamest set of April Fools gags. And this year, finally, one backfired: The search giant announced a fake Gmail feature called Mic Drop where you could effectively end an email conversation and disable future replies. Hilarious, right? Nope. So after numerous complaints, Google had to come clean: "Well, it looks like we pranked ourselves this year. 🙁 Due to a bug, the Mic Drop feature inadvertently caused more headaches than laughs. We're truly sorry. The feature has been turned off. If you are still seeing it, please reload your Gmail page." Idiots.
"Forget BYOD, Microsoft Surface Hub Makes 'Bring No Device' a Reality"
So. BNOD then.
Tesla announces mainstream electric car, is overwhelmed by response
Tesla this week allowed people to pre-order its first mainstream electric car, the Tesla Model 3. And the response was incredible, especially when you consider that it will have a staged rollout that won't start until late 2017 at the very earliest: Over 130,000 people placed a $1000 down payment on the $35,000 vehicle in the first 24 hours. So on a day that Apple launched two new products—the iPhone SE and 9.7-inch iPad Pro—the only lines out there were in front of Tesla dealerships, not Apple Stores.
"Apple still strong at 40, but are best years behind it?"
I'm going to go with yes.
Blackberry continues its long slide into irrelevancy
And speaking of products no one wants, Blackberry this week announced its quarterly results, selling less hardware than expected and posting a lower-than-expected revenues. I don't see a future for Blackberry, and it's not clear what the point is here anymore. You know, like Windows phone, but an entire company.
"Apple iOS 9.3.1: Should You Upgrade?"
Like you have a choice.
Brad's April Fools Joke
This one comes from Brad Sams, so if you do click on this link—and seriously, do not click on this link—and don't like the results, well. You should complain to him. You've been warned: April Fools!