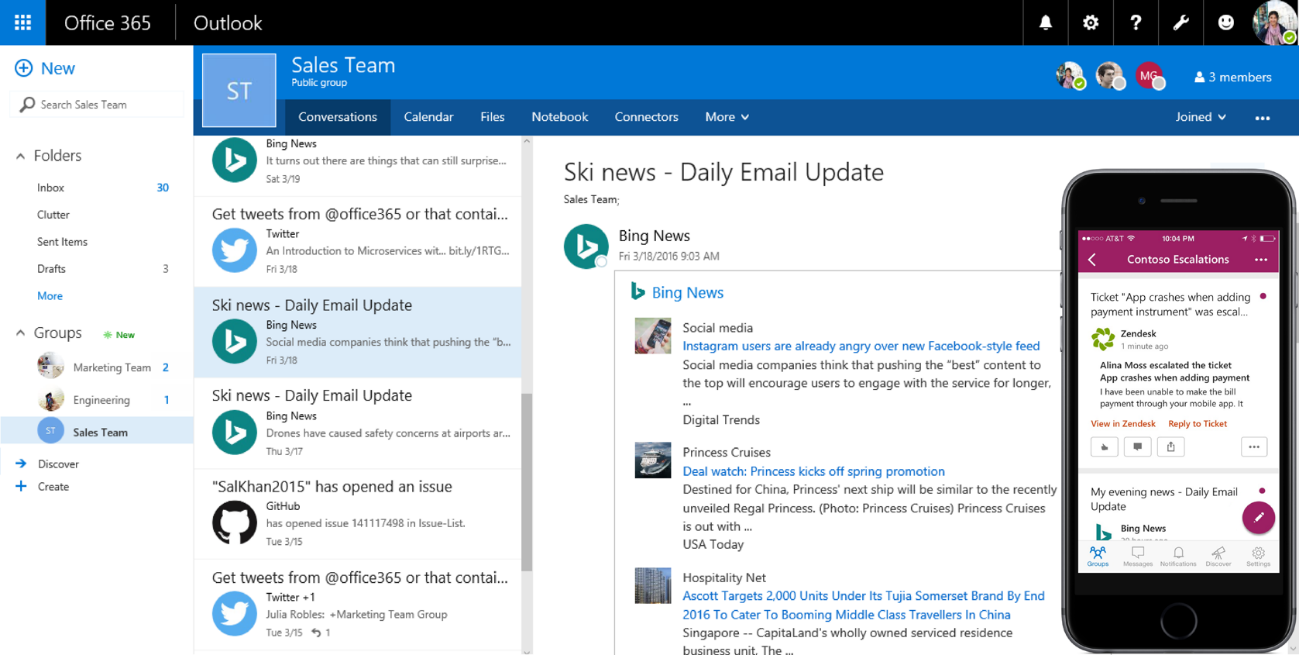 Today, Microsoft's strategy tends to be partner over direct competition. This can be seen through their partnerships with Dropbox, Apple, Salesforce, and most recently with their Office 365 Connectors product. Instead of trying to develop their own project management tool or social network, Microsoft has chosen to integrate those services into Office 365. This is great news for people who feel pulled into so many different directions to use the tools for work. Tools like Trello, Twitter, MailChimp, Asana and more are frequently used in parallel with Office 365, so Microsoft wants to encourage their shared customers to use Office 365 as their hub.
Office 365 Connectors are all about keeping conversations in one place. Updates will come into the Office 365 Group from the connectors like a new message. From there the entire team can have a conversation about the update. For example, if you are working on a marketing team, you may follow a Twitter hashtag to stay on top of social media sentiment surrounding a product or event. Using Office 365 Connectors, you can have new tweets containing that hashtag captured in the Office 365 group. Then your team members can discuss a response or better understand their customers.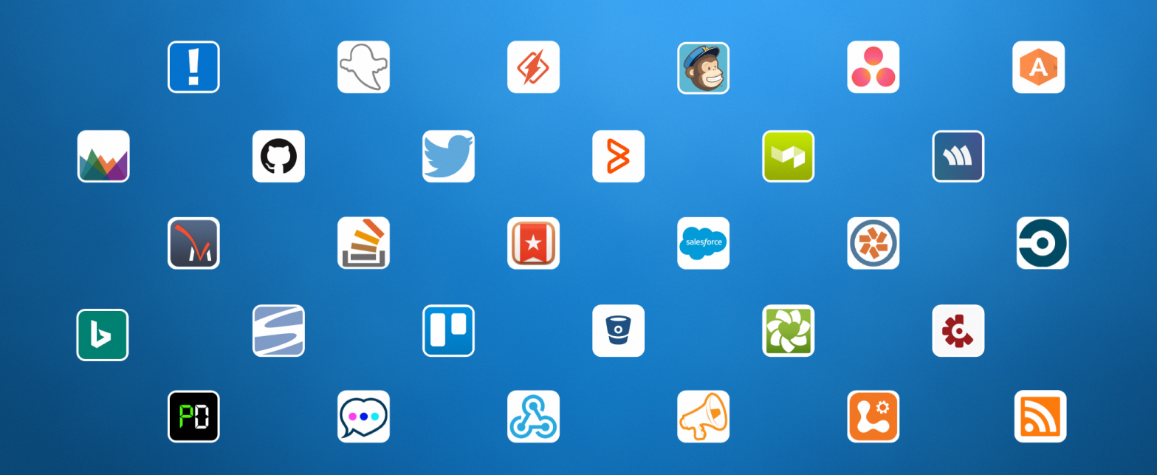 Microsoft introduced Office 365 Connectors last November as a limited preview, but it's now rolling it out to their First Release Customers. To start there will be Connectors for around 50 companies including the following: MailChimp, Asana, GitHub, Stack Overflow, Aha, Zendesk, Salesforce, Twitter and UserVoice. If this product works as they expect Microsoft will see more people using Office 365 to communicate about their work regardless of the tools they use.