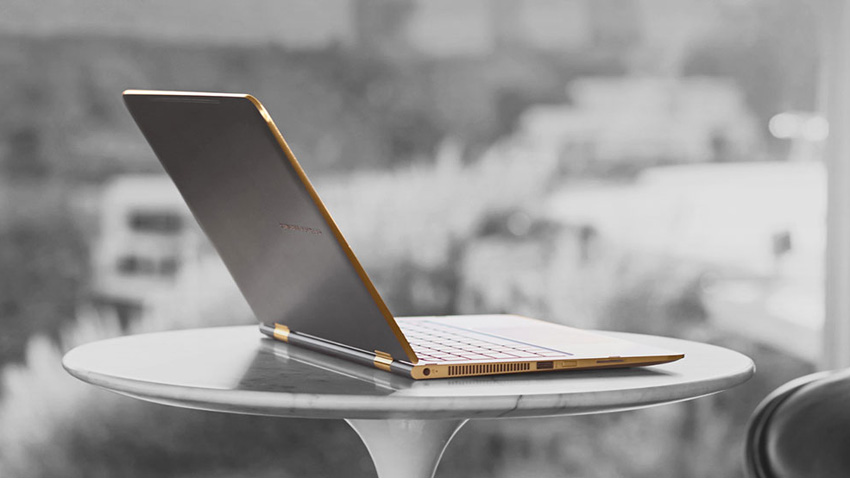 HP Inc.—the part of the newly split firm that sells PCs, printers and other hardware devices—reported financial results for its first quarter. And while the company met expectations, its PC business delivered 13 percent fewer units than the year before, well below the industry average.
Worse, perhaps, HP doesn't see much improvement over the next few quarters.
"We have a clear strategy that leverages our strengths, and we are focused on execution, taking cost out of the business and delivering innovations that will amaze our customers and partners," HP President and CEO Dion Weisler said in a prepared statement. "Although we have some tough quarters ahead, I am confident in the future."
Unit sales in HP's Personal Systems—e.g. the PC business—fell 13 percent year over year, with notebooks down 8 percent and desktops down 13 percent. Revenues were likewise down 13 percent year over year.
The problem for HP isn't its hardware lineup. If anything, the company is firing on all cylinders, having now delivered on two full years of generally stunning hardware across all of its target markets. No, the problem, HP says, is … Windows 10.
we have not seen the anticipated Windows 10 stimulation of demand that we had hoped for, and we're carefully monitoring any sort of price development that could further weaken demand."
That is an interesting comment because it suggests that HP is wary of any sign that Microsoft may continue its free Windows 10 upgrade promotion beyond the July 2016 scheduled end date. As I've written the past, Microsoft has benefited consumers—and itself—by offering Windows 10 upgrades for free for one year. But this practice harms PC makers because it lowers the need for customers to upgrade to new PCs. For the first time since Windows 95, a huge percentage of new OS installs are coming on existing PCs—via upgrades—and not via new PC purchase.
Of course, Mr. Weisler could simply be referring to component pricing and competitive concerns as well: The PC business remains a low-margin enterprise, and HP, like any other PC maker, finds itself in an awkward place trying to manage both user expectations, around crapware bundling in particular, and profits.
"Remember that we operate in mature markets," Weisler said. "This is an environment where we know how to win, gain share, and out-execute our competitors."
As interesting, perhaps, HP Inc. describes itself not as a PC maker, but rather as the owner of a "portfolio of printers, PCs, mobile devices, solutions, and services." And that first business, printers, is also experiencing a downturn, with revenues down 17 percent year over year and total units down 20 percent. To make up for this, HP intends to focus on high-margin products like 3D printers while cutting costs across the board.
Regardless, HP sees things slowly recovering throughout 2016.
"In the back half of this year, revenue will begin to improve as our technology improves and channel inventory works its way out of the system," Weisler said. "Our PC lines are being redrawn at the moment, and the goal has been to gain profitable [market] share … We will continue to take costs out of the system, and drive innovation into the system."